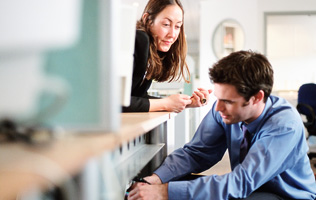 IT Services
Every successful integration project needs a well thought out plan. Whether it's an enterprise project, or a routine installation it's important to define the project objectives. However, before you begin it's important to understand what you already have in place, and if any equipment can be repurposed towards your new environment.

Consulting/Planning
Our technology plans, created by our engineers and certified project managers, deliver best of breed technology, tailored towards your needs and budget. Larger projects require a phased approach, carefully synchronizing delivery of engineering expertise with product delivery.

IT Maintenance
The capability to limit your technology outages can mean the difference between an inconvenience and a business disaster. Datalink Networks supports all types of networking equipment, servers, desktops and laptops and storage equipment. We deliver manufacturer warranty programs as well as customized maintenance agreements to support all of the equipment we sell.

Managed Services
Managed services makes your IT costs more predictable and reliable, reduces risk to your data and IT assets, and frees up your resources so you can focus entirely on your core business activities.

Professional Services
Datalink Networks broad range of managed IT services is designed to help you improve IT quality, productivity and reliability.technical controls.