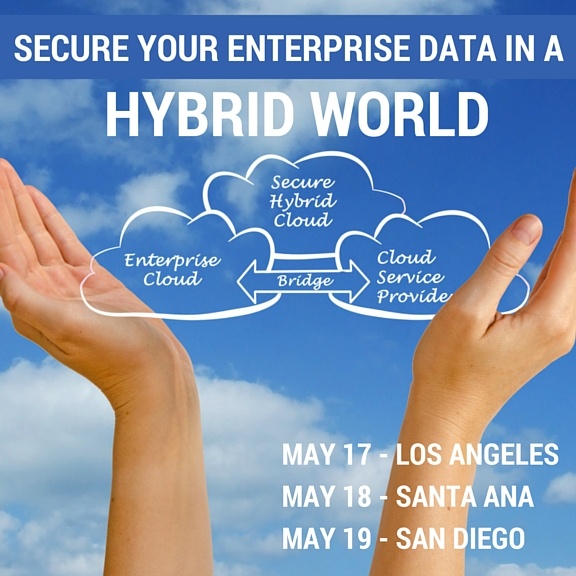 The Datalink Networks team will be back in May with a series of security themed lunch events held in downtown Los Angeles, Santa Ana - and for the first time, in San Diego.
"Secure Your Data in a Hybrid World" looks at the security challenges faced when migrating to a next-generation network (i.e., Microsoft Azure and Office 365), featuring cloud services, big data, social networking and mobile broadband.
How do you provide a reliable user experience without sacrificing security and control?
Our design and planning discussion will address these challenges, and:
How to build reliability and security into any mobile network.
How to enable real-time video and voice for the hybrid office
How to scale the performance of your network with an SDN based agile network.
How to provide total application control throughout your network.
How to identify and remediate of malware, botnets and viruses.
How to reduce the risk of a data breach and minimize downtime and loss stemming from security incidents.
How to gain intelligence about the cyber-threats targeting your business.
How to simplify operations and management.
How to architect your network to open network standards.