The excitement over Skype for Business will likely grow to a fever pitch next month, when it is demonstrated at the sold-out Microsoft Ignite conference in Chicago.
If you're not one of the lucky few who are making the trek to the Windy City in May, you can still catch the essence of Ignite's sessions on Skype for Business right here in Southern California: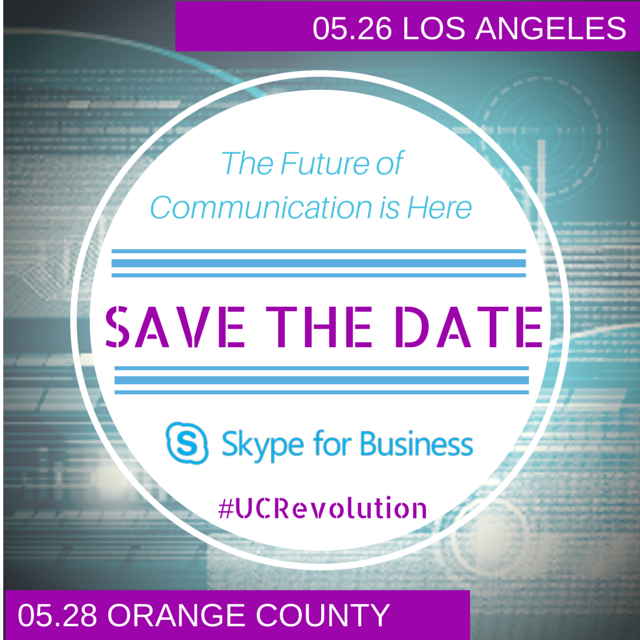 Skype for Business will revolutionize unified communications and collaboration and how your users collaborate with each other and communicate with the outside world:
It will bring Enterprise capability to the SMB market as a component of Office 365
It will allow your work teams to connect easily with over 300 million Skype users globally.
It will allow your users to stay in touch anywhere they have network connectivity.
It will allow your users to use the devices they want.
It will make virtual meetings more effective: See up to five meeting participants simultaneously with new multiparty HD video support. You can choose who to see or let Skype for Business choose for you.

This seminar will introduce simple, cost-effective steps you can take to make the transition go smoothly for you – and painlessly for your users.
Hear real case studies from satisfied clients that are running Lync 2013 and making the transition to Skype for Business.