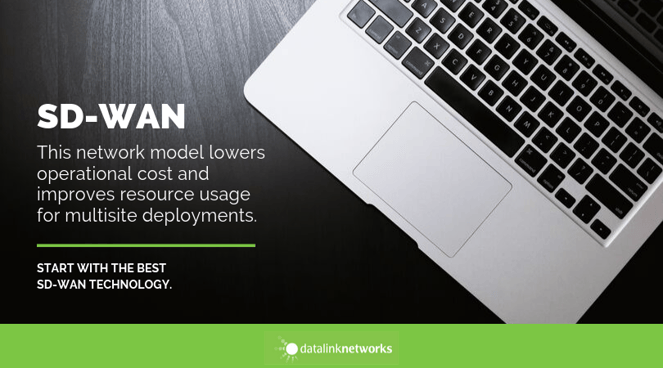 By Donald Wisdom
SD-WAN technology is beginning to mature into a practical solution for business networks. The technology's promise is to optimize WAN bandwidth through CloudGen Firewalls by providing multiple links to target destinations and accessing available bandwidth from those links to relieve congestion and prevent circuit failures.
As digital transformation continues and cloud adoption accelerates, today's business networks are increasingly de-centralized. Workers in branch offices are demanding network responsiveness that is very similar to HQ network performance; fast response, high reliability, low network latency and advanced security. Indeed, today's SaaS applications, like Office 365 and Microsoft Azure demand robust bandwidth to support fast email, document sharing, data downloads and real time collaboration.
SD-WAN is changing the standard branch to HQ network topology, from a single hub and spoke design to multiple internet connections originating from the branch, to destinations across the network. SD-WAN CloudGen Firewalls can now dynamically select the best uplink for hosted applications wherever they live in public or private clouds.
What this means for your Network plan:
SD-WAN technology now allows the following design considerations to take place:
Consumer Carrier Services now an option in Branch Offices
Consumer Grade Internet Services can be integrated with business grade services to provide additional and more efficient bandwidth at branch offices
SD-WAN and Security Management across the Network in Real Time
Advanced Firewall cloud analytics can aggregate and analyze data automatically from all firewalls in the network in REAL TIME, including dynamic availability of SD-WAN connections, transport data, security and web-network traffic details.
Microsoft Cloud vWAN Policies Supported
Firewalls can now support Azure and Office 365 vWAN policies for optimized performance on Microsoft Cloud services from end to end.
Centralized VPN Management
The ability to centrally manage VPN connections from one pane of glass, instead of touching multiple firewalls has been a desire of network managers for a long time. This capability is now here through cloud management services.
In summary new SD-WAN Firewalls, introduced by security companies like Barracuda, Sonicwall, and Fortinet offer new capabilities, like centralized cloud management and plentiful, inexpensive carrier bandwidth. These firewall vendors, through advanced technology, are rapidly re-writing the traditional rules of WAN design for the cloud era. Those who take advantage of these technologies will see immediate returns in the form of satisfied and productive users, and reduced branch network WAN costs.
Learn more about SD-WAN: