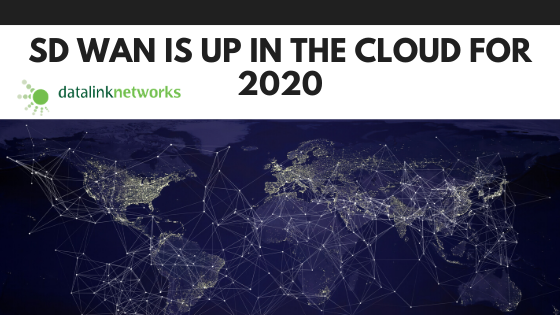 You may have heard industry speak about SD-WAN for several years now. SD-WAN is defined as: "a technology that simplifies the management and operation of a WAN by decoupling the network hardware from its control mechanism." What?
Translation: This means that routers, firewalls and other edge devices that were traditionally managed by individually configured devices, can now be managed as a group. This limitation has made wide area networks not only expensive to support, but also highly complex.
So how has SD-WAN changed the game?
"An SD-WAN uses a centralized control function to securely and intelligently direct traffic across the WAN", thus controlling network policies across multiple WAN devices, not one at a time as has been done.. This change can facilitate quick installations, and easy policy changes to the network. So imagine deployment of a new cloud application across an enterprise network. Software defined network in a wide area network can give IT management the tools necessary to prioritize critical applications and add bandwidth dynamically to support that application. Today's market for SD-WAN technology includes dedicated SD-WAN appliances, as the first entrants into this space, followed by most of the firewall vendors today, incorporating SD-WAN functionality into their security products.
Applications deployed at branch locations have traditionally been networked back to the Corporate HQ site to connect to the internet for two primary reasons (1) Corporate had an enterprise class security solution in place (2) Corporate had a fast internet connection. Firewall manufacturers in 2020 have now coupled enterprise class security with enterprise SD-WAN features, essentially obsoleting dedicated SD-WAN only appliances. These developments will speed market implementation from 20% in 2019 to over 80% in 2023 according to Gartner.
Why is SD-WAN necessary in the Cloud era?
So what does that mean on a practical level for networking organizations today? As companies continue to migrate applications to the cloud, legacy networks, made up of routers and MPLS circuits, are expensive and cannot deliver the network performance that users today demand. In 2020 over 83% of enterprise applications will be hosted in the cloud, but many of these projects, without SD-WAN can't deliver the same level of service to branch offices. Unreliable, low bandwidth internet links, or legacy MPLS network architectures are the primary culprits.
SD-WAN manufacturers have created software that addresses this problem with integration of the major cloud platforms to identify and connect directly into cloud points-of presence. Branch network users can effectively bypass corporate as the entry point into clouds apps and connect directly to cloud service PoPs, which yield a much better user experience, often at a much lower cost.
Secure cloud connectivity is inherently complex, requiring VPN tunnels, dynamic routing, and application QoS parameters to be configured. Automating this process, by applying standard policies reduces the complex manual process of past networks by SD-WAN's modern approach. Microsoft recognizes SD-WAN's value to networking performance, and is constructing its Azure Network with a new service called Azure Virtual WAN, that supports SD-WAN direct connections to its Azure cloud.
SD-WAN Marries Firewalls in 2020
In summary, in 2020 we will see firewall manufacturers' SD-WAN offerings mature into products that support accelerated cloud migration and digital transformation. We'll see SD-WAN firewalls deployed at HQ , branch locations, and cloud to cloud service offerings for heightened security and better performance. The primary market drivers will be the ability to apply additional bandwidth and security at branch offices, HQ connections, and cloud services for a much lower price than using legacy technology of the past. Get ready for the Cloud Gen Firewall Age in 2020!