People are often under the assumption that the national online retailers can provide higher discounts on IT hardware and software than smaller regional MSP's. In reality, this is a total myth that is rather easy to dispel.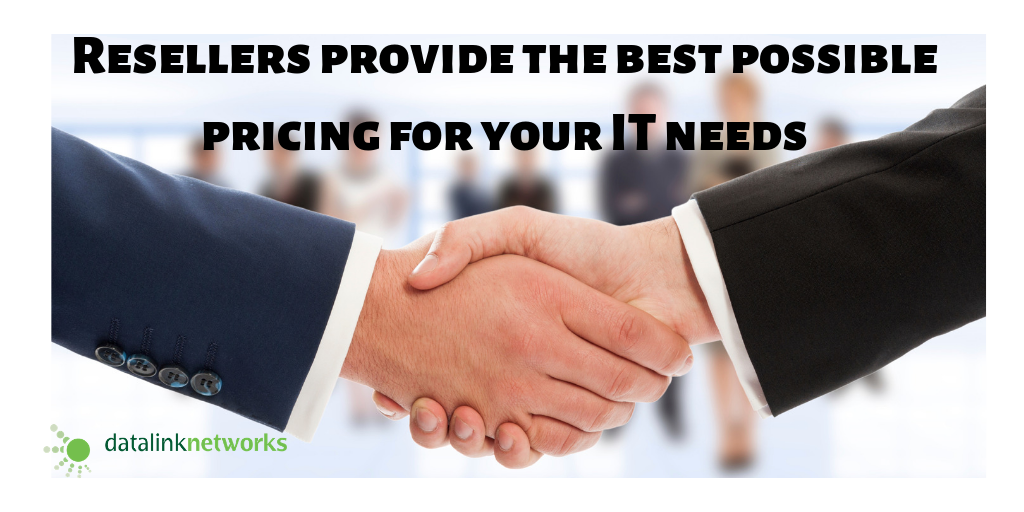 How Discounted Pricing Models Work
Large technology companies will typically provide pricing based on products built for specific market segments— which are related to the size of the customer. There are three distinct market segments in technology: Enterprise, Mid-Market, and SMB (small-medium sized business).
How Deal Registration Works
In most product deals, pricing dynamics are already established before the customer requests a quote from a partner. Let's imagine a hypothetical deal involving a network upgrade with Cisco switches and firewalls. In this scenario, our hypothetical customer requests pricing from three Cisco partners hoping to receive aggressive discounts. Unfortunately, in this case, the exact opposite will happen.
Behind the scenes, Cisco has already provided one fortunate partner with a pricing advantage that will eliminate the other two from any chance of winning the business. This pricing advantage in our industry is referred to as "deal registration." This deal registration acts as the vendor reward for the first partner that brings the opportunity to the table. Therefore, customer offered discounts are rather minimal beyond this because of how the opportunity was bid out.
This type of competitive bidding occurs routinely in our industry and, unfortunately, plays directly into the hands of manufacturers, like Cisco, yielding minimal pricing concessions.
Why is that?
Because in our example, Cisco holds the pricing power, not the resellers. Cisco is only incentivized to provide a discount when a competing manufacturer is brought in on the deal.
The Benefit of Injecting Manufacturer Competition
If one of the bidders brings a competitor into the deal, say HPE / Aruba, this will spur the Cisco account managers to not only request, but receive additional discounts that will be extended to the customer. In this case, the Cisco account team will view HPE / Aruba as a threat to the deal, and will provide pricing concessions to extend discounts and win the deal.
How Regional Partners Beat National Online Retailers
In our hypothetical case of a regional partner bidding against a national partner, there are three primary factors to the delivery of great pricing to the end user:
(1) Deal registration
(2) Bringing competitive manufacturers to the deal
(3) Belief that an important selection criteria is pricing
When these three factors are brought to a deal from an experienced managed service provider, like Datalink Networks, it is not only possible, but quite easy to beat the pricing from a well-established national online reseller.
Let Us Take On the Challenge
Check out our solutions line card to see all the products we can provide. What products do you order on a day-to-day basis? Contact us with your software and hardware needs and we will provide unbeatable pricing, every time.