6 min read
Managed Security Services (MSS): Barracuda XDR and Lighthouse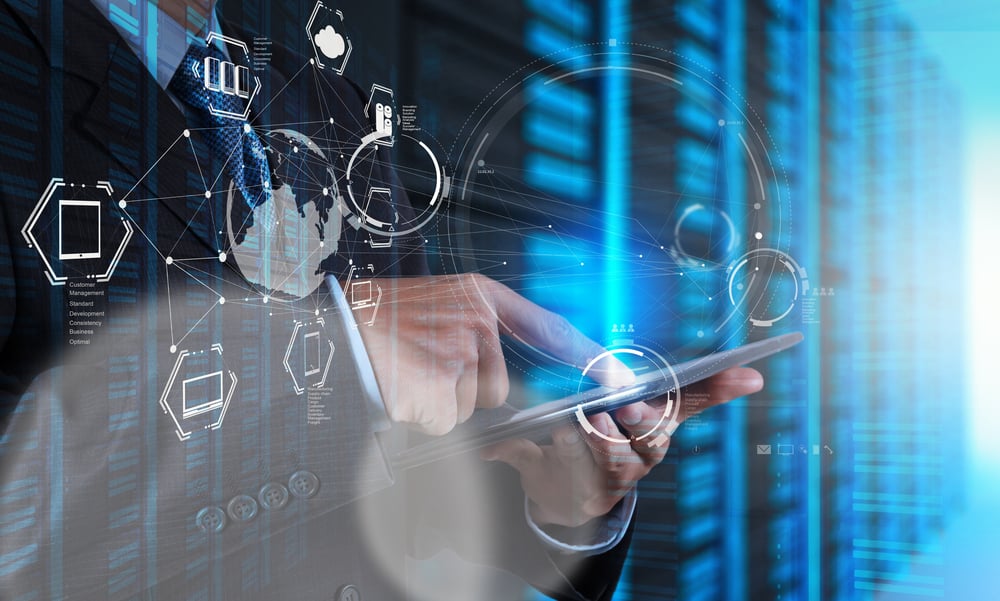 A Managed Security Service (MSS) is an outsourced service provided by an organization to manage another organization's security needs. This includes detection and response to threats in the network.
An MSS has the following services to offer:
Security Information and Event Management (SIEM) tools to monitor and analyze security events in real-time
Intrusion Detection and Prevention Systems (IDPS) which finds and defends against potential threats
Vulnerability assessment and managing tools to spot and stop vulnerabilities in the organization's network
Firewall detection to confirm proper filtration of traffic and a secured network
Endpoint protection to secure all devices within a network like desktops, laptops, and mobile devices from malware and phishing attacks.



MSS providers offer a range of services from basic monitoring to comprehensive security management and compliance tools. By outsourcing security needs to an MSSP, organizations receive high quality expertise, technology, and resources that help reduce downtime. They also free up internal resources to focus on core business activities.


SOC as a Service


Cybersecurity is constantly evolving to meet sophisticated requirements of a changing landscape. Many businesses have been growing their digital footprint the last decade. With all the data accumulated, there is a massive amount of storage that grows with valuable info to a company's wellbeing. Hackers are taking advantage of this by looking for ways to break into the database.
24/7 SOC as a Service protects against these threats by utilizing the following services:
Comprehensive Detection: Our detection is powered by machine learning and mapped to attack framework. This allows for quick threat detection and prediction of a user's next move.
Threat Intelligence: Global threat indicator
Monthly Reports: Become aware of the main threats throughout the month and plan where to beef up your network's environment.
Microsoft Lighthouse
Microsoft 365 Lighthouse: Basic XDR
Microsoft 365 Lighthouse provides MSP's the ability to secure devices, data, and users at scale for small and medium sized businesses (SMB) that use Microsoft 365 applications. It simplifies installation and management of employees into a single portal, offers a view of a client's network, and suggests the basic applications for network security.
With Microsoft 365 Lighthouse, standardization of security is promoted along with increased service quality. This shift to standardization enables operational efficiency and more opportunities to build a profitable practice.
Learn more about Microsoft 365 Lighthouse
A Managed XDR basic service monitors your devices and integrates data from Microsoft monthly threats, usually in a monthly service. The admin portal allows configuration for new customers to integrate.

Microsoft 365 Lighthouse available for CSP partners
Microsoft 365 Lighthouse is available for the full spectrum of Microsoft users. Lighthouse merges Microsoft 365 Business Premium, E3, E5, 365 Business, Defender into one portal. It's available to your organization at no cost.
Benefits
Offers wide span on network and device compliance
Install Multifactor Authentication and Self-Service Password Reset
Defend against suspicious sign-ins
Security Administration and Compliance
Management and Admin Service
Incident Response and Remediation
Monthly Review and Reporting
Lighthouse Requirements for IT partners
MSP's that are active in the CSP program
Established Delegated Administration for customers
Customers must have a Microsoft 365 Business Premium, Microsoft 365 E3, Microsoft 365 E5, Windows 365 Business, or Microsoft Defender for Business subscription
Requirements
Customer tenant must not have more than 2,500 licensed users in total
Device compliance and threat management capabilities require device enrollment with Microsoft Intune
If your company is searching for a more comprehensive plan than Lighthouse, Barracuda XDR is a viable option.


Barracuda XDR (Advanced Security)


Barracuda XDR is an Extended visibility, Detection & Response platform that is backed by a group of tenured security experts in our 24x7 Security Operations Center (SOC), providing proactive cybersecurity-as-a-service for MSPs and their customers. Your standalone solutions just aren't enough to secure your customers in today's landscape.
XDR is backed by Security Operations Center in a platform of expanded visibility and detection response for eliminating threats.
Compared to Lighthouse, Barracuda offers distinct advantages.


Benefits
Cloud Security- Barracuda protects a client's cloud environment from fraudulent attacks on your company's network
24/7 Service
Email Security - Extensive email protection with the latest in cyber technology including gateway security and account compromise. These tools minimize the impact of a potential threat on the network
Endpoint Security - Merge the response capability from all devices
Network Security - Detect threats including command and control connections, denial of service attacks and reconnaissance

Other Benefits
SOC senior security analysts available around the clock
Datalink Networks Security Remediation Center
Security Incident Review and Report
Modular Network Protection
Lower Cyber Insurance Premiums



Features


Expanded Visibility for potential threats
Heavily layered Security for your network
Comprehensive Detection
Threat Intelligence and Responsiveness
24/7 365 SOC
For more info on Barracuda XDR, click here!


Recap: Lighthouse and Barracuda
Microsoft Lighthouse

Azure Lighthouse helps service providers efficiently build and deliver managed services. Benefits include:
Management at scale: Customer engagement and life-cycle operations to manage customer resources are easier and more scalable. Existing APIs, management tools, and workflows can be used with delegated resources, including machines hosted outside of Azure, regardless of the regions in which they're located.
Greater visibility and control for customers
Comprehensive and unified platform tooling: Azure Lighthouse works with existing tools and APIs


Barracuda XDR


Barracuda has 24/7 service which enhances protection from hackers who may be attempting a breach at any time of the day.
Conclusion

Why should you hire a managed security service provider (MSSP)?
First and foremost, security providers protect your valuable data. There is nothing more important for a business than preserving its foundation. This can be achieved by hiring a top managed security service provider (MSSP). MSSP's accomplish this sturdy line of defense by installing state of the art threat detection, compliance requirements and alerts on suspicious activity.
MSSP's prevent many data breaches and mitigate the damage of successful breaches. In addition, MSSP's provide security audits and issue the proper documentation to insurance carriers that meet industry compliance standards.
With an advanced MSSP, you will receive those additional tools of 24/7 monitoring, security reports, simple integration with existing technology, cost and time optimization, in addition to a dedicated team of security experts.
How Datalink Networks Can Help


Datalink Networks is an MSP and has been in business for over 30 years. As partners with both Barracuda and Microsoft, we offer our clients the most cost effective and efficient solutions on the market.
If protecting your data is important to your company, there is no question that these services should be implemented into your network.
As an MSP, we have developed a dedicated team of experts who place their customers' demands as the number one priority. Our engineers and sales team respond with a sense of urgency to handle whatever you need, ranging from cloud backup, firewall installation, to email security and management.
Contact us now for assistance.
Contact Datalink Networks