21 min read
Mass Notification Software: Singlewire for your Business
Topics
Datalink Networks
,
Security
,
Microsoft Teams
,
Endpoint Security
,
mass communication software
,
singlewire
,
informacast
,
emergency notification software
,
mass notification solution
,
Teams Voice
,
Phone Systems
,
IP Paging System
,
Emergency Alerting System
,
911 Alerting
,
Automated Paging
,
Crisis Management
,
Direct Routing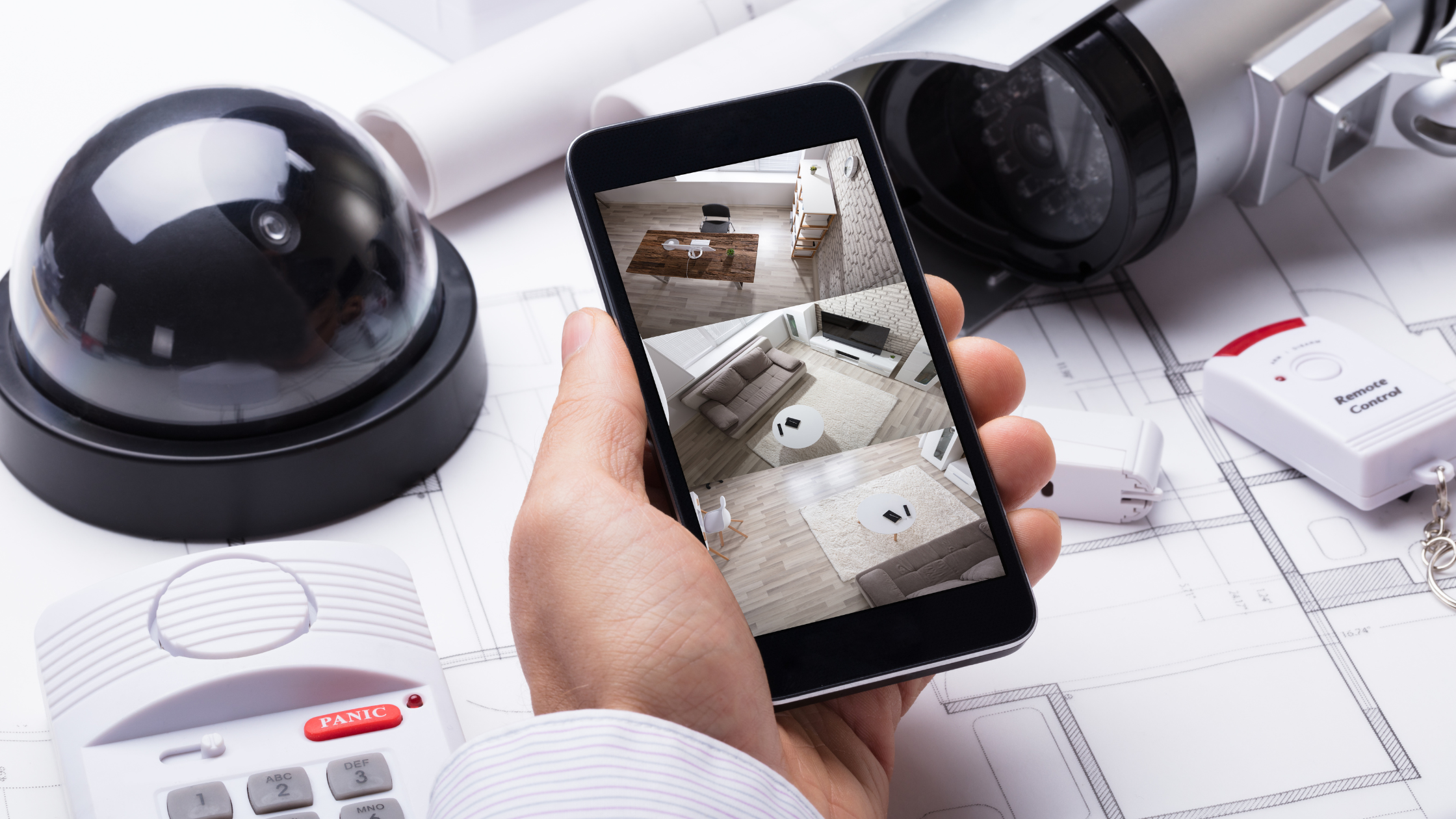 Nobody wants to think about worst case scenario, but it is imperative for every business to have a system in place to alert your entire staff of threats, like natural disasters or active shooters, for example. While the reality of these dangers may seem few and far between, company safety departments and business continuity teams of all industries must be prepared.
The use of mass notification systems has become a critical solution for IT professionals, campus safety teams, and much more. Whether your communication need is surrounding IT system outages, critical incidents, emergency situations, or team reminders, a mass notification system is a highly sought out solution for your business.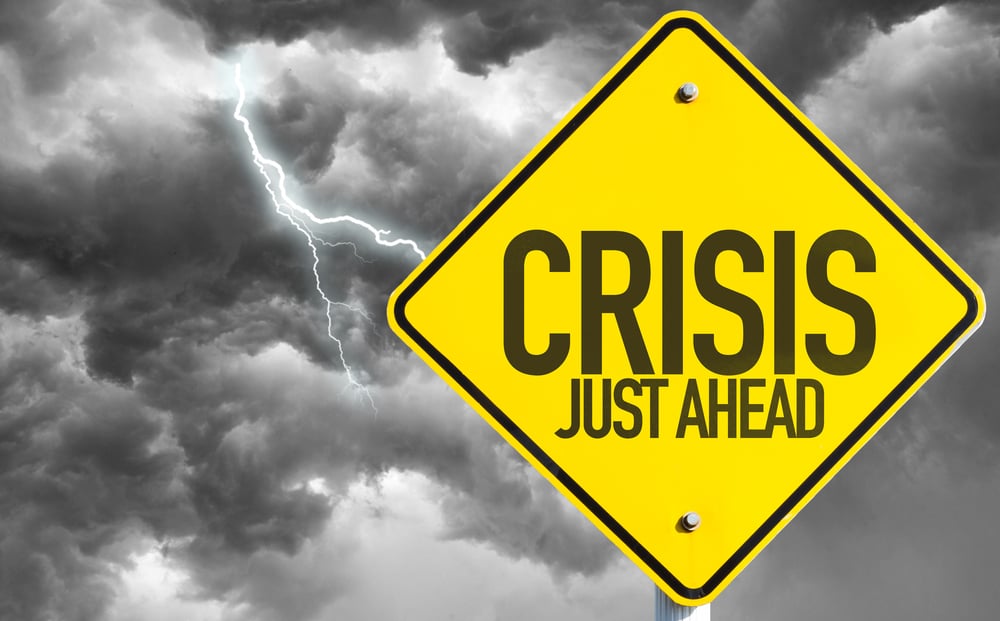 Mass Notification System
According to the Department of Homeland Security, mass "notification systems allow for real-time dissemination of information and intelligence via equipment such as cellular phones, pagers, personal digital assistants, computer, etc. Their primary function is to quickly alert responders to potential threats or emergency situations and to provide direction on how to respond to alerts" (dhs.gov).


Factors to Consider
When deciding which mass notification system is the best fit for your business, here are the factors you should consider:
Deployment model

Effective notification initiation

Ease of integration with other systems

What is Emergency Notification Software?
Emergency notification software is part of broader risk management, emergency planning strategies, and company-wide communication, to improve workflow and service, pre and post emergency. The software can be positioned within a company to prepare for any event that may stop business operations, or within an organization as a public service messaging system.
The software automates required actions such as sending out mass notifications, sharing information, and deploying teams to avert operational disturbances and accelerate emergency response. Emergency notification systems are customized to the needs and requirements of whichever organization implements the software. Emergency notification software can feature or integrate with GIS (Geographic Information System) to create documents and maps as a visual aid during a calamity.
To best protect your employees, Singlewire is committed to protecting your company's most important asset. They are always striving to develop comprehensive and innovative solutions for your most difficult safety challenges.
Keep reading to learn more about Singlewire mass notification software, InformaCast, new features, needs by industry, use cases, integration with Microsoft Teams, and why your business could benefit from implementing a mass notification system.
What is Singlewire?
Singlewire Software develops innovative software surrounding fast and reliable emergency notification capabilities for businesses, schools, government agencies, and hospitals. To give an idea of how expansive this type of software is becoming, there are over 2,000 businesses in over 47 countries that are utilizing Singlewire.
Singlewire Software develops and backs a suite of InformaCast software solutions to help you build value to existing technology and create a robust notification ecosystem. Whether you need to send SMS text messages, broadcast IP phones, reach a wide array of devices, or automate your current systems, Singlewire's InformaCast offerings will provide an integrated, cost-effective solution for you. Over 7,000 companies ranging from small K-12 schools to larger retailers rely on InformaCast for their communication and safety needs.
What is InformaCast?
InformaCast mass notification software by Singlewire is a comprehensive mass emergency communication solution. It has strong capability to send texts, audio, and images to your employees on both their mobile and on-premises devices. This system increases the speed, reach, and success rate of emergency notification communications to get crucial information to those that need it as fast as possible.


Benefits of InformaCast


In addition, InformaCast allows its users to leverage on-prem devices to IP phones, overhead paging systems, monitors, panic buttons, and more to reach employees on site. Not only that, but you can leverage mobile devices and Microsoft Teams to remote workers. This is imperative to send more effective notifications with the speed, reach, and intrusiveness of InformaCast.


There are three different service levels of InformaCast as listed below:
InformaCast Fusion is a hybrid-cloud focused mass notification system that communicates with people through mobile and on-prem devices.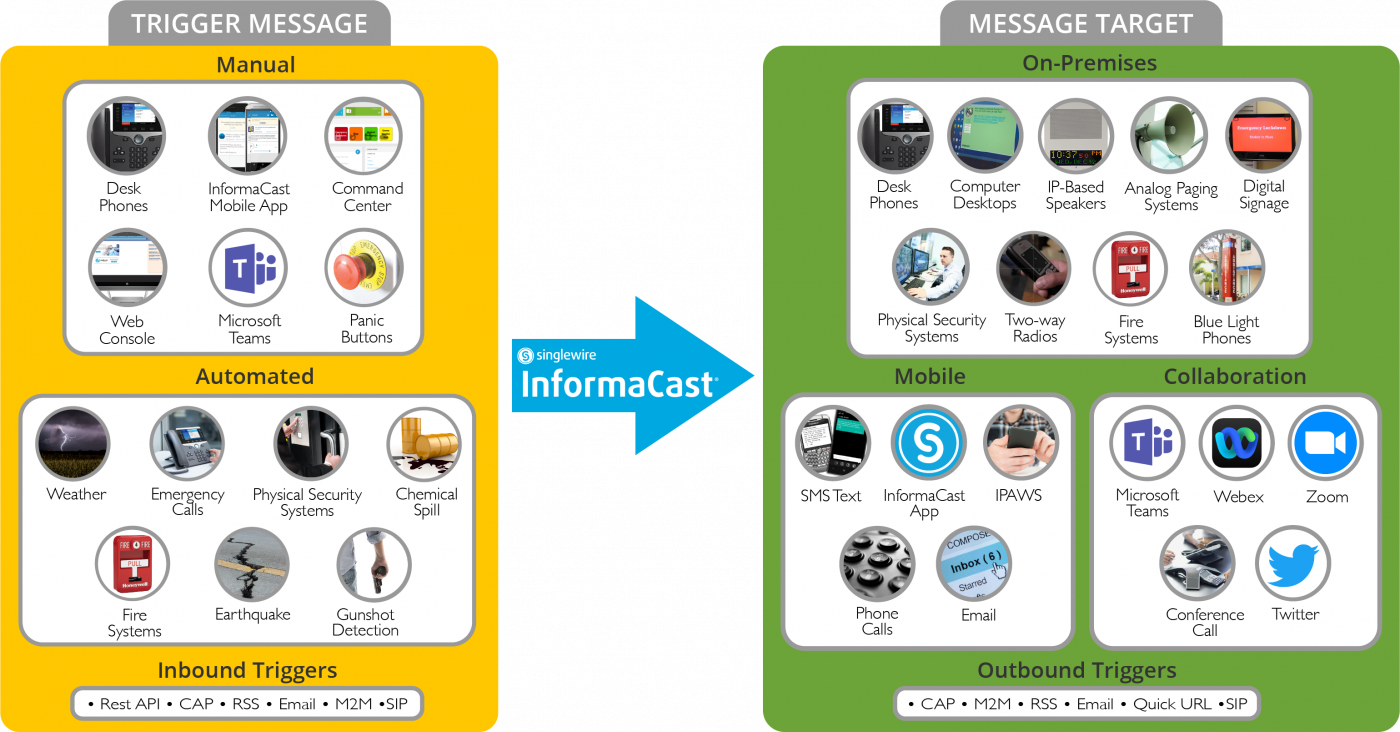 No matter if you have remote or on-site workers, Fusion guarantees you will reach nearly 100% of your intended audience with notifications to mobile and on-prem devices. Your business can consolidate desktop computers, digital signage, IP phones, IP speakers, and mobile devices in a single interface to send audio, text, and images that warn people of potentially dangerous events.
It's critical to alert everyone in your organization quickly when there is an emergency. With InformaCast Fusion, you will be provided with a wide scope of ways to trigger alerts that will reach all parties. Physical or virtual panic buttons, speed dials, IOT devices, computer keyboard shortcuts, and the InformaCast app enable your employees to simply alert people of an incident as they are witnessing it. The sooner an alert sends out, the faster you can protect your people from harm's way.
Following a notification distribution, Fusion can ask recipients for responses to let administrators know whether they are safe or need help. Key stakeholders can also manage incidents using InformaCast's Incident Management or join a virtual collaboration space via Microsoft Teams to help resolve it.
InformaCast Advanced is a notification software solution that transforms devices on any network into a commanding IP paging/emergency alerting system.
This solution is also focused on alerting people on site or remote no matter where they are located at the time of an emergency. With Advanced, disparate devices and systems are consolidated for the broadcasting of emergency messages.
Another great feature of Advanced works in favor of educational institutions and healthcare facilities, as bells and announcements can be easily managed. Generally, the facilitation of regularly scheduled messages, like visiting hours or school bells, are tedious for school and hospital administrators. Most of these systems are pricey to maintain and difficult to use.
InformaCast Advanced makes developing and modifying schedules simple while cutting costs. Bell scheduling comes with this solution and there are no additional fees.
InformaCast Mobile
InformaCast Mobile is a cloud-based notification system that notifies people strictly through their mobile devices. There is functionality to administer messages through a mobile app as well as receive user responses in real-time.
Whether someone is remote or located in your building, it is critical to reach them on their mobile device, as this is a direct means of communication. Push notifications, SMS text messages, and emails delivered to mobile devices alert people in the event of an emergency and prevent anyone outside of your facility from entering in case of potential danger.
The InformaCast mobile app gives users the ability to trigger notifications wherever they are as soon as they're aware of an incident taking place. With just a few taps on your phone, you can send pre-written messages to specific groups for the most effective responses. The sooner an alert is sent, the quicker you can protect your staff from harm's way.
Lasty, InformaCast Mobile features real-time analytics on recipients and delivery to guarantee everyone understands the severity of a dangerous situation. Having access to these analytics is crucial, as you need to know how effective a notification is in reaching an intended audience.
Also, administrators can send notifications with a simple question and request a response from recipients. This gives insight into who's safe and who's in need of assistance at the time of a crisis.
New Features
Roll Call Feature for Accountability


Singlewire Software is rolling out a new feature named Roll Call, so that designated users with the InformaCast app can leverage this on their mobile device to account for individuals within their organization. This will include data on their status and location during an ongoing emergency.
Roll Call can be added to current incident plans along with the names of all those that'll need to be accounted for amidst an incident. As people are tracked, administrators can view statuses and communicate this information with first responders to decide the best course of action.
Industry Uses for Roll Call


To touch on industry needs, teachers and administrators can utilize Roll Call for student rostering and reunification in schools and districts, and manufacturing plants can use it for assembly of employees. As for healthcare, businesses, and other organizations, they can use Roll Call for team member accountability during a critical matter.


Wearable Panic Button

Singlewire Software has released its first wearable panic button integration to the InformaCast Personal Duress Package. A staff member carries a wearable badge, using it to send a scenario notification to their incident response team with visibility to the person's name and location.
This update also comes with the functionality of importing campuses and naming structures already configured with the badge into InformaCast to populate site data. Moving forward, Singlewire will keep expanding its integrations with wearable badges to accommodate any business using these tools for the safety of their employees.
Workers in the social service and healthcare industries sadly experience the highest injury rate due to workplace violence. This is why many healthcare organizations need a solution like Singlewire's wearable panic button to keep their employees equipped and safe while on the job.
With the InformaCast Personnel Duress Package, you can use wearable badges and a mobile app to provide personal protection for healthcare staff, while tying into existing critical event and mass notification tools.
Watch this video below from Singlewire showing how beneficial wearable panic buttons are and will continue to be for the healthcare community.


See the release notes in the Singlewire user guide for the full update list.
Find the Best Service Value
InformaCast offers three service levels beyond Basic Paging to enhance your communication speed. Pricing for each level is determined by the number of users or endpoints your organization must reach. InformaCast Advanced reaches on-prem devices within an office, building, or campus. Mobile uses a mobile app and web console to reach those who use mobile devices, and Fusion uses a combination of both, reaching both mobile and on-prem devices from one interface.


What's Included in a User?
An InformaCast Fusion user comes with an IP phone, a desktop running InformaCast Desktop Notifier and up to fourteen mobile devices, with a maximum of five being Android or iOS, and up to three designated as Phone Call, SMS, and email.
An InformaCast Mobile user comes with up to fourteen mobile devices, with a maximum of five being Android or iOS, and up to three designated as phone call, SMS, and email.
InformaCast Advanced is licensed by how many IP endpoints a business needs to reach with an emergency notification.
New InformaCast Mobile and InformaCast Mobile subscriptions allow for as many as 250 users. Smaller user quantities in multiples of 50 are available to customers buying user/device add-ons. InformaCast Advanced service level is available to purchase in increments of 50 for users/endpoints. All three service levels are offered as an annual subscription.
What is the cost of InformaCast in comparison to other vendors?
The answer to this question is dependent on several different factors, including your use cases, vendor, and the InformaCast service level in consideration. It can be tedious to conduct an overall comparison of Emergency Mass Notification vendors, but it is best to start with determining the areas where Informa Cast costs more.
If you happen to be a county or municipality looking to reach its citizens via bulk text messaging, InformaCast will be more costly. This is because InformaCast was created to communicate with individuals in an organization through multiple methods. Whereas bulk SMS for a high volume of users is a commodity service, typically priced at 35 cents per user/year or less.
For most businesses, InformaCast costs less when comparing it to the overall cost of an emergency mass notification system. Most vendors in this space are solely focused on notifications to mobile phones, and at first, this may appear to be the best value. But when you add on more on-prem alerting systems to expand your reach, this tends to drive up the overall spend and minimizes usability.
InformaCast does both, as we have previously mentioned, communicating through overhead paging systems, desk phones, IP speakers, digital signage, and others to provide added value to your existing technology investment.
Studies show that utilizing these communication channels is crucial to boosting the efficiency of emergency messages. In this context, partners and users have referenced the inexpensive nature of InformaCast in relation to competitors.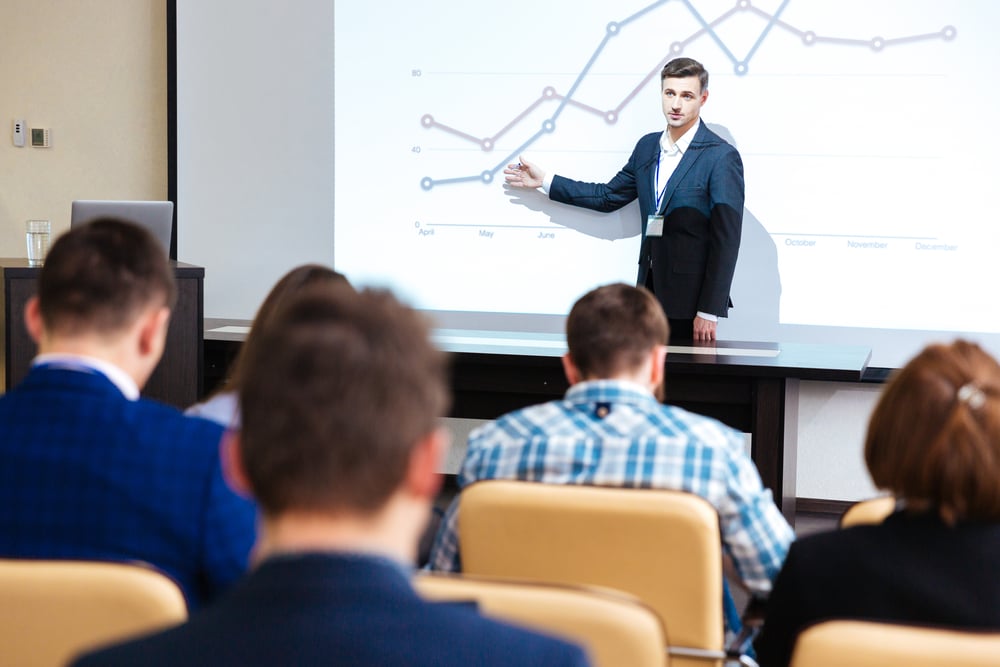 Finding the Right Solution for Your Industry
Singlewire InformaCast has flourished into a very successful mass notification system for businesses, healthcare, manufacturing, government, and educational institutions worldwide. The priority is to implement this software to all organizations for guidance with security and safety concerns. Here is how each industry type can benefit from using InformaCast and a breakdown of use cases pertaining to your organization's specific needs.


Schools and Districts

For K-12 schools, the number one priority is to provide safety for students and staff. Active shooters and other unwanted intruders pose possible threats that schools must prepare for. InformaCast emergency notification system for K-12 schools and higher education help connect the office, classrooms, administrators, and security for the efficient management of crisis scenarios. For daily operations, such as automated school bells and granular paging, InformaCast simplifies a school's day to day schedule.


Use Cases



Keeping students safe is the main priority for schools. To increase school safety, InformaCast emergency notification system can be used for:
Unfortunately, lockdown procedures are detrimental in the time we live in, as school shootings are becoming more common. When there are lives in danger, notify everyone through several devices and message types that there is a lockdown taking place. InformaCast emergency notification system is successful at sending a message quickly and across all boards.
Extreme temperatures, blizzards, and tornadoes affect the safety of faculty, students, and staff. InformaCast pulls severe weather alerts from the National Weather Service and distributes to InformaCast users when extreme weather is approaching. Custom follow-ups can be distributed by message to give more information on where shelter can be found.
InformaCast will alert you every time 911 is dialed, and the call can even be recorded automatically if you choose. This gives insight into why the 911 call was made in the first place, ensuring staff is aware that there is an emergency occurring and can accurately direct any personnel to the appropriate location.
School administrators have enough worries and shouldn't have to concern themselves with the task of scheduling bells. With InformaCast's bell scheduling system, you can integrate clocks, bells, and PA systems into a single network for greater flexibility and cost savings.
Healthcare
In healthcare facilities, the top priority of staff is to provide excellent care to their patients. Using a notification system that can streamline communications allows more time for your staff to spend with patients. InformaCast mass notification for the Healthcare industry delivers better clinical and emergency workflow communications, resulting in improved patient care.

Provide enhanced patient care with automated overhead paging.
Here are the ways in which you can use InformaCast emergency notification system for your healthcare facility:


Use Cases
In healthcare facilities, timeliness and good communication can mean the difference between life and death. Use InformaCast to deliver pre-recorded messages, like Code Blue, with the push of a button on Teams phones.
Healthcare facilities must immediately initiate a lockdown in the instance of a critical safety emergency. InformaCast offers a simple solution to quickly begin and share lockdown procedures with all staff and visitors, using both on-prem and mobile communication devices.
It is vital to keep track of patients, and this can be done using InformaCast. This software ties into patient tracking devices and sends an emergency notification when they venture outside of designated areas.
It is important that healthcare facilities stay productive when experiencing severe weather. In the time of a natural disaster or other dangerous weather conditions, InformaCast pulls alerts from the National Weather Service and distributes to users. Custom follow-ups can be distributed by message to give more information on where shelter can be found.


Manufacturing
When working in a manufacturing facility, background noise and other distractions can make it hard to get everyone's attention during a crisis. InformaCast for manufacturing can tie into existing devices and sensors to notify employees in the event of an emergency. InformaCast works with a wide range of visual and audio output devices to ensure that the message is received, even in the worst conditions.
Use Cases
Regardless of the emergency, it is imperative to alert all facility personnel. Here are the cases in which InformaCast emergency notification system is used for manufacturing:


Occasionally, manufacturing plants deal with volatile materials. When an accident happens, keep everyone in the know by integrating InformaCast emergency notification system with sprinklers, fire alarms, temperature sensors, ammonia sensors, and other current systems.
An effective lockdown procedure can assist with the improved safety of an organization and its employees. When lives are at risk, use InformaCast mass notification software to communicate that a lockdown is occurring through a plethora of devices and message types.
Manufacturing plants can be widespread, and if someone is hurt, it can be challenging to get them assistance in a timely manner. InformaCast can record, monitor, and deliver alerts when 911 is contacted in your facility to guarantee a quick response to those in need.
Bad weather can negatively affect production, especially if your team is ill prepared. InformaCast pulls alerts from the National Weather Service and sends them to users when this type of weather is on the way. It is simple to reach all those impacted with a single mass notification, no matter their location.
Business
In any business, your most valuable asset is your people. Whether it's intruders or a natural disaster lurking, you must have systems/procedures in place to protect them from harm. InformaCast notification system for businesses gives you the outreach to alert everyone in your building, and even those who work from home during an emergency.
Use Cases

InformaCast is structured to make message delivery easy across the entire organization. You can use InformaCast for:
Building lockdown plans are an essential part of business safety. When your offices are in danger, initiate a lockdown with warnings that reach employees wherever they are located.
Emergencies require quick response. With InformaCast, users can immediately trigger conference calls to unite the right people to contain the situation as fast as possible.
InformaCast will alert you every time 911 is dialed, and the call can be recorded automatically if you choose. This gives insight into why the 911 call was made in the first place, ensuring the staff is aware that there is an emergency occurring and can accurately direct any personnel to the appropriate location.
Extreme temperatures, blizzards, and tornadoes affect the safety of business members. InformaCast pulls severe weather alerts from the National Weather Service and distributes to InformaCast users when extreme weather is approaching. Custom follow-ups can be distributed by message to provide instructions to reach close offices.


Government

Government safety officials must be ready to protect their personnel from any potential threat. From extreme weather to terrorist attacks, you need to have something set up for administering notifications to all faculty members. InformaCast emergency notification system for Government helps you send messages to evacuate or lockdown buildings.


Use Cases

When your government building is at risk, it is dire to reach everyone with efficient speed. Listed below are the cases for use of InformaCast in your government building:
Government buildings require lockdown plans in the event of a threat. InformaCast offers an easy method to initiate and share lockdown plans across a building. Similar to this, people can be communicated with anywhere on their mobile devices for quick warning to avoid the lockdown situation.
Amidst emergencies, it can be difficult to round up everyone necessary to address the problem. With this software, users can prompt conference calls for the unification of the people capable of best managing the situation.
InformaCast will alert you every time 911 is dialed, and the call can be recorded automatically if you choose. This gives insight into why the 911 call was made in the first place, ensuring staff is aware that there is an emergency occurring and can accurately direct any personnel to the appropriate location.
Government organizations must be aware of extreme weather in order for operations to continue running smoothly. During dangerous weather conditions, InformaCast pulls alerts from the National Weather Service and distributes to users. Custom follow-ups can be distributed by message to give more information on where shelter can be found.


Colleges and Universities

A college campus or university can be a sensitive environment. With several buildings and open public access, it's necessary to have a notification process in place that can get to everyone quickly in case of an emergency. A lot of campuses have a system that depends primarily on SMS messaging to reach staff, faculty, and students. This is an important piece, but text messaging alone is inadequate, as it lacks the coverage and speed needed to keep all parties protected.

Check out this case study from Singlewire showing us how the University of Louisville in Kentucky uses Informa Cast to improve the way their critical notification system will alert the campus to emergency situations.
Use Cases



Informacast for higher education is built to simplify and quicken message delivery in any circumstance. The system can be deployed in many different situations like:
In this day and age, lockdown procedures have become expected due to the growing number of school shootings and other threats to campuses. When lives are endangered, notify everyone through multiple message types and devices that a lockdown is in place. Don't rely on mobile-only messaging to reach your people, as this can be insufficient. Use all accessible communication forms, such as computers, overhead paging, digital signs, and desk phones.
Regardless of where your campus is, bad weather has the ability to halt activities and potentially cause injury. Whether it's a tornado, hurricane, or storm, campus residents must know when these catastrophes are headed their way and how to prepare for them. InformaCast pulls alerts from the National Weather Service and distributes to users. Custom follow-ups can be distributed by message to give more information on where shelter can be found.
When an unwanted attacker enters your campus, you must have the means to notify people as quickly as possible and arm them with information so the intruder can be identified. Users of InformaCast can send notifications that consist of images, text, and even video to spread better awareness of what threats are dangerous.
College and university campuses are home to valuable research facilities and high-end laboratories. When an accident occurs, it's vital to secure the area, and notify emergency personnel right away. InformaCast can be set to send alerts to ensure everyone remains safe and to prevent others from walking into the hazardous place.
Notification using InformaCast and Microsoft Teams
As we have mentioned previously, InformaCast users send emergency advisory to a wide range of devices. InformaCast also integrates with Microsoft Teams to concurrently bring in key personnel into a Microsoft Teams Incident Response Channel to manage crisis events.
Microsoft Teams users can trigger an InformaCast alert from the application that is broadcast through Teams, digital signage, mobile devices, and any other connected devices. After distribution, safety team members will be prompted to join a Microsoft Teams channel for follow up and collaboration on the event.
Check out our Guide to Microsoft Teams Phone System: Microsoft 365 Calling Plan vs. Direct Routing.
Paging with Microsoft Teams
If your organization is looking to make the switch to a Microsoft Teams Phone System, you may have concerns about losing important paging functionalities that help you reach your people. Broadcasting live audio messages through an overhead paging system can often times be the best way to stop people from what they are doing and listen up.
Live audio offers a more invasive method of reaching people compared to mass text messages or emails, as it can disrupt ongoing activities, forcing people to pay attention. A new configuration between InformaCast and Microsoft Teams gives businesses using this type of phone system the ability to broadcast audio pages across their entire environment.


Sending a Page



In the event that a user needs to send a page, they can simply place a call from the Teams app on their PC or mobile device, or they have the option of using an IP phone connected with Teams. The InformaCast Fusion server is structured to take calls from a Microsoft Teams approved Session Border Controller (SBC).
With guidance from Microsoft Teams Direct Routing feature, the user dials a number that is configured in Teams to route to InformaCast, and is then configured on InformaCast as a DialCast pattern to broadcast the sound. Keep in mind that this setup only works for businesses that are using a Teams Phone System with Direct Routing.


Other Uses for Mass Notification
Adding to the well-established feature set between Teams and InformaCast, Teams users can send and receive mass notifications about emergency events without needing to leave the Teams interface. Messages are pre-built with text and groups, allowing you to send to individual users or to a Teams channel. This ensures that the right messages are delivered to the right individuals, providing the information that will best protect them.
Your organization may want to consider adding other endpoints so that no one misses a message. The more channels of communication used to broadcast a message, the higher probability that everyone will receive and respond to it proactively.


Emergency Management with Microsoft Teams


Another great feature of InformaCast is that you can send automated invites to key stakeholders to join a Teams channel for efficient incident management. Gathering the right people can help get assistance quickly to those in need.

Having the ability to evaluate a situation in real-time allows decisions to be made quicker so crises can be solved without delay. The set of features available with InformaCast and Teams continues to grow, offering businesses many ways to keep their employees safe and aware, regardless of the situation.
Read our 5 Step Guide to Microsoft Teams Phone System Migration to learn some best practices to a successful Teams migration.
Implement Singlewire with the Help of Datalink Networks
Datalink Networks can help implement Singlewire for your business, no matter what industry.
From the beginning, we evaluate the readiness of your technology, environment, and personnel for a successful deployment. We will work closely with your company from start to end to ensure your safety and communication goals are met.
Skilled engineers work closely with your staff to properly install and configure Singlewire InformaCast software. With a strategized plan, we work towards an effective and precise implementation.
Speak with an IT expert today to get started!


Contact Datalink Networks