4 min read
What is RingCentral? A Comprehensive Look at One of the Top VoIP Services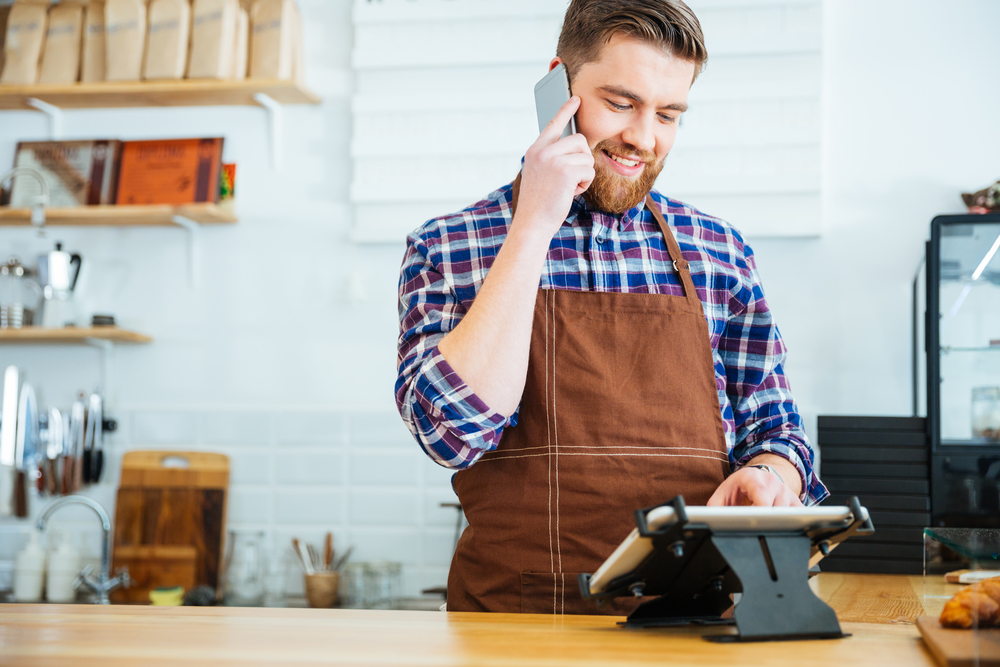 As digital transformation continues to rewrite the rules of conducting business, communication technology, particularly VoIP (Voice Over Internet Protocol) services, is at the forefront of this revolution. One of the most prominent players in this domain is RingCentral. This article, penned with a commitment to clarity and factual precision, seeks to explore the offerings of RingCentral and why it stands out in the crowded VoIP market.
Understanding VoIP and Its Significance
Before delving into the specifics of RingCentral, it's paramount to understand what VoIP is. Traditional telephony relies on analog signals and physical infrastructure, which can be limiting and costly. VoIP, on the other hand, uses digital technology to transmit calls over the internet, reducing costs while offering greater flexibility and additional features. This technological evolution is not just about cutting costs but also about enhancing operational efficiency across businesses.
RingCentral: An Overview
RingCentral is a leading provider of global enterprise cloud communications and collaboration solutions. The platform is renowned for offering more than just phone service; it unifies voice, video, team messaging and collaboration, conferencing, online meetings, and integrated contact center solutions. This extensive suite of tools is designed to be seamless, empowering businesses to communicate globally with ease and efficiency.
RingCentral offers three pricing plans: Core, Advanced, and Ultra, each with a different set of features and functionality to fit your VoIP needs[3][4][5][6]. The pricing plans range from $20 to $35 per user per month for the Core and Advanced plans, while the Ultra plan starts at $35 per user per month[5][6]. However, the exact pricing may vary based on the number of users and other factors, and RingCentral does not provide pricing information on their website[2][3]. To get a quote, you will need to contact their sales representatives[2][3]. Additionally, RingCentral offers add-ons such as RingCentral Video Pro+ and RingCentral Rooms License, which have their own pricing[2][4]. Overall, the cost of RingCentral may be higher than some of its competitors, but it offers a wide range of features and integrations with other business platforms[5][6].
Unpacking RingCentral's Offerings
Unified Communications as a Service (UCaaS): At its core, RingCentral provides what is known as UCaaS. It combines multiple communication and collaboration functionalities within a single platform, negating the need for separate tools and centralizing processes. This convergence is integral for organizations looking to streamline their communications tech stack.
Scalability and Customization: Whether catering to small businesses or large enterprises, RingCentral offers scalability that allows companies to expand at their pace without compromising on quality. Moreover, the service provides an array of customization options, granting businesses the freedom to tailor their communication systems to specific operational needs.
Security and Compliance: Given the critical nature of communications data, RingCentral invests heavily in securing its infrastructure and ensuring compliance with various international and industry-specific standards, including GDPR, HIPAA, and others. This rigorous approach to security is vital, particularly in sensitive industries such as healthcare and finance.
Integration Ecosystem: Understanding that businesses use a myriad of software solutions, RingCentral has built an impressive integration ecosystem. From mainstream office applications by Microsoft and Google to specialized CRM software like Salesforce, integration is seamless, ensuring businesses don't have to work in silos.
RingCentral's MVP plan includes a comprehensive set of features for business communication and collaboration. Here are some of the features included in the MVP plan[7]:

- Voice: Cloud PBX, call management, caller ID name (CNAM), call forwarding, call recording, and more.
- Auto attendant: Customizable greetings, call routing, and voicemail.
- Online meetings: Video conferencing, screen sharing, recording, and virtual backgrounds.
- Team messaging: Group messaging, file sharing, task management, and integrations with other business apps.
- Fax: Online faxing, fax to email, and fax from mobile devices.
- Conferencing: Audio conferencing, web conferencing, and video conferencing.
- Integrations: Over 330+ integrations across 200+ companies and leading business platforms to improve productivity, streamline communication within Customer Relationship Management (CRM) applications, automate application workflows, and improve customer support.
- IT and business analytics: Unlock insights and simplify troubleshooting - wherever your teams are located.
- Phone accessories, devices, and service: Support for up to 20 phone lines, use of any combination of RingCentral desktop phones (up to 2 devices during free trial) and the RingCentral app, and compatibility with Windows, MacOS, Android, and iOS operating systems.
- Flexible deployment options: Ensure that you can deliver an experience that meets your business needs.

Overall, RingCentral's MVP plan offers a comprehensive set of features that can help businesses improve communication and collaboration among team members, customers, and partners.
The Impact of Quality VoIP on Business Dynamics
Implementing a reliable VoIP solution like RingCentral can have profound effects on business dynamics. By reducing the friction in communication, organizations can experience improved productivity, quicker decision-making, and enhanced customer satisfaction. Furthermore, the analytics and reporting features of such platforms enable businesses to make data-driven decisions regarding their communication strategies.
Concluding Thoughts: The Strategic Advantage
In conclusion, VoIP services like RingCentral are not merely a modern substitute for traditional telephony. They are strategic enablers that bolster operational efficiency, global reach, and customer engagement strategies. As businesses continue to navigate the complexities of the digital landscape, embracing robust, secure, and integrated communication platforms is less of an option and more of a necessity for staying competitive and relevant in this fast-evolving business environment.
Sources:
[1] https://www.ringcentral.com/office/plansandpricing.html
[2] https://www.forbes.com/advisor/business/software/ringcentral-pricing/
[3] https://tech.co/business-phone-systems/ringcentral-pricing-guide
[4] https://getvoip.com/blog/ringcentral-pricing/
[5] https://www.business.com/reviews/ringcentral-business-phone-systems/
[6] https://callhippo.com/blog/general/ringcentral-pricing-and-plans
[7] https://www.ringcentral.com/us/en/blog/top-10-voice-features-in-ringcentral-mvp-enterprise-edition/
Contact Datalink Networks