1 min read
Datalink Networks Announces Microsoft Solutions Partner Designation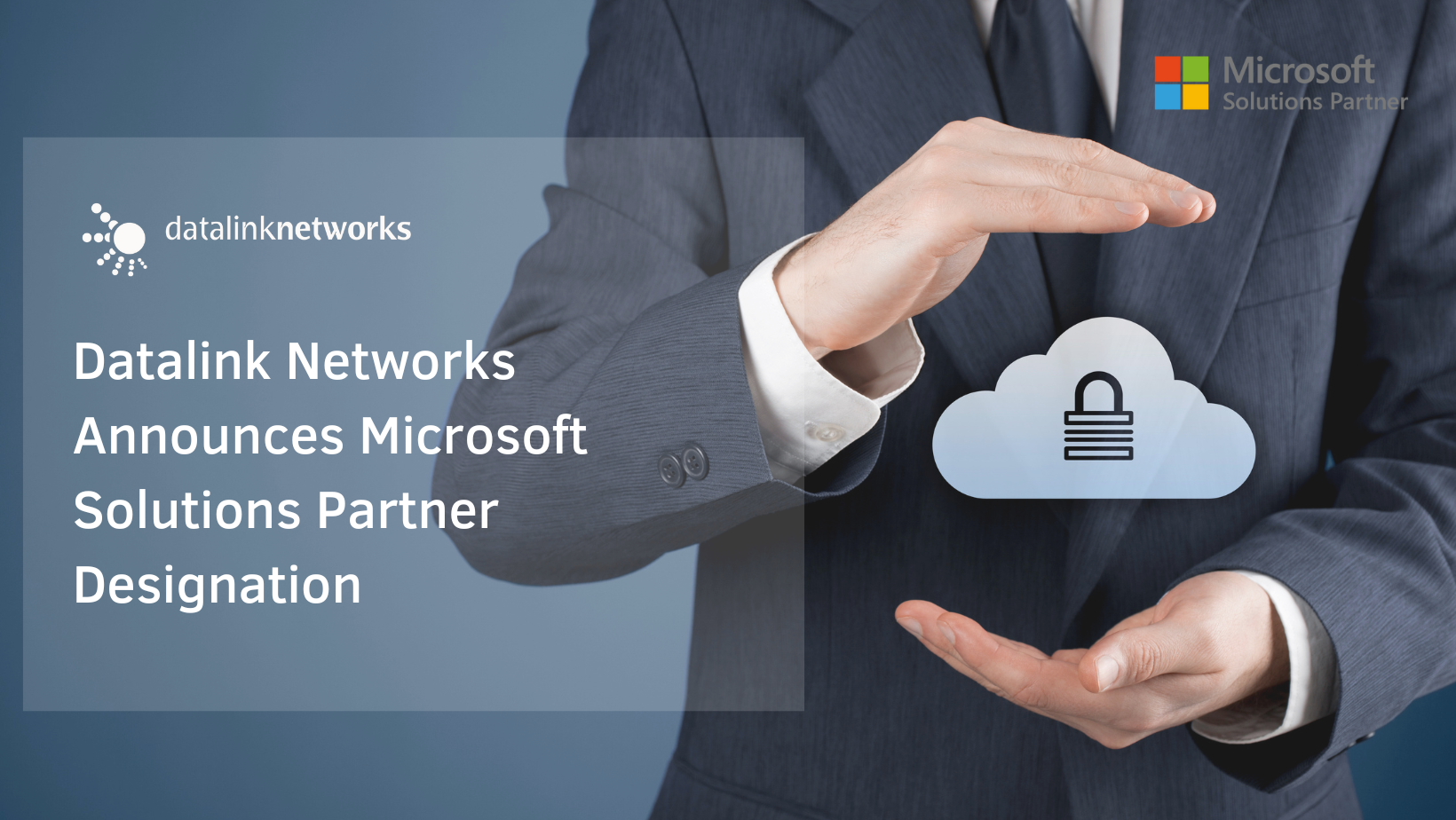 Santa Clarita, CA. March 30, 2023 - Datalink Networks announced today that it has achieved a Microsoft Solutions Partner designation in the Microsoft Cloud Partner Program. This demonstrates Datalink Networks' technical capabilities, experience, and ability to deliver successful customer outcomes aligned to the Microsoft Cloud.
To be qualified as a Microsoft Solutions Partner, Microsoft maintains an extraordinarily rigorous standard that must be met across sales performance, engineering skills, and customer success criteria. Datalink Networks has met that standard for Modern Workplace and is now included in the top 1% of Microsoft Partners globally.
President of Datalink Networks, Donald Wisdom, states, "this is a testament to the hard work and readiness of our engineering team, our sales team, and our operations team to meet the ever-increasing demands of expertise across the Microsoft Cloud and Security segments of modern IT."
As a Solutions Partner for Modern Work, we demonstrate the capability to help our customers boost their productivity and make the shift to hybrid work using Microsoft 365. This helps to identify Datalink Networks as a Microsoft partner that has both the commitment to training, accreditation, and has delivered solutions that lead to customer success.
The Microsoft Cloud Solution Provider program has grown exponentially, with more than 90,000 participating companies. This partnership enables us to manage the entire customer engagement lifecycle and establish credibility with our customers as trusted advisors.
About Datalink Networks
Datalink Networks is a national managed service and IT solutions provider serving organizations of all industries and sizes across the United States. Founded in 1988 in Santa Clarita, CA, Datalink Networks has been helping organizations implement IT services for over 30 years. Dedicated to providing customers with excellent customer service, expertise, and leadership, Datalink Networks is your one-stop-shop for all things IT.
Contact Datalink Networks