6 min read
4 Reasons Why Security Compliance is Important for your Organization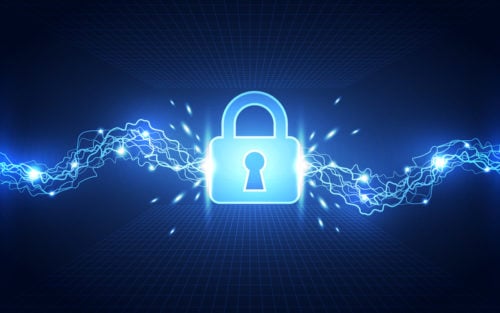 According to Risked Based Security, a staggering 36 billion records were exposed in 2020, with 2,935 publicly reported breaches in the first three quarters. IT industry insiders are aware that it's increasingly important to understand and control how companies share, store, and receive information. Industries like healthcare or law firms have to follow strict guidelines and frameworks to ensure they are compliant.
Even if your organization is not bound by any regulatory standards like HIPAA, ISO 27001, and PCI DSS it is still critical to know what security compliance is and why it is important.
Is your Network Secure? Learn more about our complimentary security audits. Datalink Network security audits often find unused and/redundant services. Our finds not only make your network more secure, but save your organization money!
1. Security Compliance Helps You Avoid Fines and Penalties
Industries like, healthcare, have their own regulatory standards to abide by and maintaining a powerful security compliance system is crucial to abiding by these rules. When a company violates these standards, whether it was intentional or not, they are subjected to heavy fines and penalties.
For example, the health care industry within the United States is subject to HIPAA, or the Health Insurance Portability and Accountability Act. This act is intended to regulate how the healthcare industry handles and maintains personal and medical patient records.
Depending on the tier of violation, the consequences range from fines up to $50,000 per violation to possible jail time. In August 2020, Lifespan Health System Affiliated Covered Entity, also known as Lifespan ACE, paid $1,040,000 to Office of Civil Rights due to a HIPAA violation as a result of the theft of an unencrypted laptop.
See the ultimate guide to build your information security program.
2. Security Compliance Helps You Maintain your Customer's Trust
People like to do business with companies they trust! Because data breaches can harm your organization's reputation and undermine trust between you and your customers, it is critical to ensure you have a security compliance program in place.
Beyond the financial turmoil and penalties associated with data breaches, companies might find themselves in a position where they will need to notify customers about the breach whether they want to or not. By ensuring you have security compliance program in place, you maintain trust with your clients in a few ways:
1) You show your customers that you care about them and the security of their data.
2) You maintain your reputation. It can take years to build up a good reputation but one slip-up can completely ruin it.
3) You can share your clear program and maintain openness which improves the customer's view of your company
Studies have shown that in the United States, 83% of people will stop spending at a business for several months after a data breach and 21% will never return to that business. Don't let this happen to you!
3. Security Compliance Demonstrates Better Data Management
Understanding what sensitive data you have and how best to record and maintain it, is the first step in developing a strong compliance system. These procedures must be done in a way that preserves privacy but also increases efficiency for your team.
A compliance management software will manage policies and map compliance and security frameworks around corporate policies. By having a compliance system, you are ensuring that reactions to these decisions are consistent and handled in an appropriate manner. Increasing this pattern of consistency will help to reduce errors, regardless if they are intentional or unintentional.
By maintaining a tidy and organized record of data you have evidence to display your compliance and can allow you to make better, more informed decisions. This can be done by redesigning your data management process as well as auditing or upgrading to systems that simplify or automate the process for you.
Read our article about security in the Cloud.
4. Security Compliance Can Improve your Bottom Line
Aside from maintaining a good reputation and keeping your customer's trust, security compliance can also improve your bottom line. In fact, organizations with above-average privacy and security policies saw 25% more profits than their competitors with less IT governance. In addition, the cost of compliance averages out to be much less than the costs associated with non-compliance. It is estimated that the non-compliance costs are 2.65 times more than compliance due to penalties, decreased production, and legal fees.
Here is another article about another reasons why Security Compliance is important.
Contact Datalink Networks