13 min read
Essential Devices for your Employee's Home Office Setup
Topics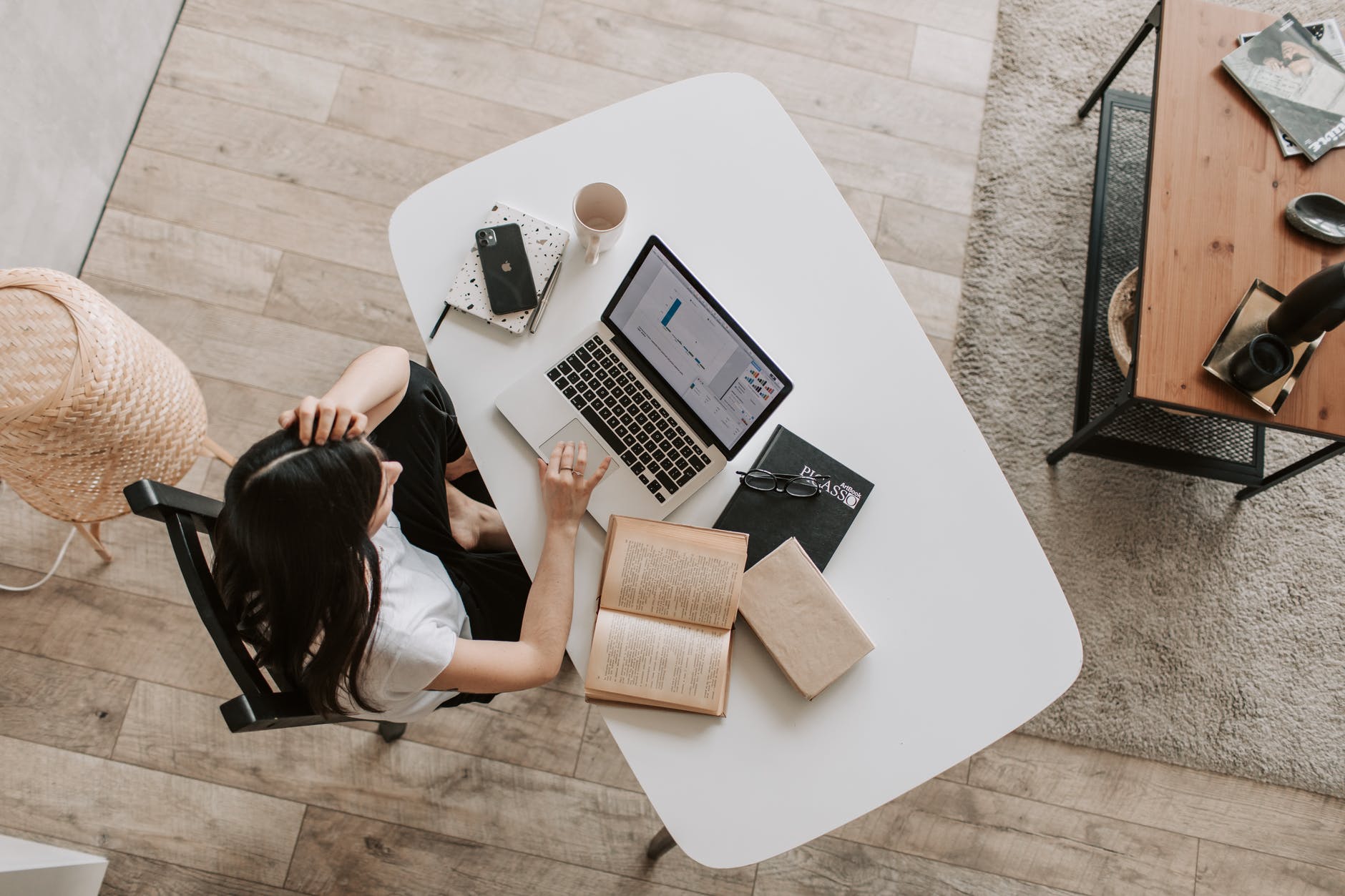 Did you know that 25% of respondent companies will move 10% of their employees to permanent remote positions post- COVID 19? In fact, according to Owl Labs, 25% of employees would take a 10% pay cut to continue working remotely. If your organization has not supplied appropriate devices for your remote employees you might want to consider it. Keep reading to find our favorite work from home devices:

Need help creating the perfect home office setup for your organization? Contact us today to see how we can help you get started
Top Desktop Computers
The Compact Option- Lenovo ThinkCentre M720 Tiny
A PC build in a way you have never seen before. This device is 96% smaller than a full-sized desktop making it perfect for a work from home set up, particularly if you have limited space. Although it is small, it still a powerful and responsive device boasting up to 6 core Intel Processors, 4K resolution, and even an Energy Star® Gold Rating.
This PC has a 4.7 rating out of 516 reviews on Lenovo's website, where users praise it for its small size without sacrificing performance.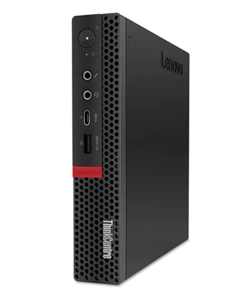 The Power User Option- ThinkCentre M720 Tower
If you are notorious for multi-tasking, this is the PC for you. This device has the option for the hard drive to include Intel Optane memory which recognizes the way you work and accelerates everything to give you a smoother and faster experience. The Tower is larger than the compact option above, but it has at least twice the memory and up to 8 Processors. Similar to the compact option, this PC has a Gold Rating from Energy Star and has proven to be extremely energy efficient.
This PC has a 4.5 rating out of 313 reviews on Lenovo's website based on it's quick response, high performance, and dependability.
Learn about information security. Click here to read about our Cyber Security 101 guide.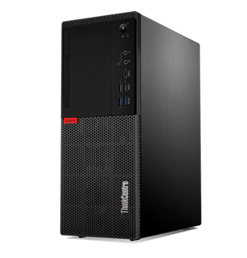 Top Monitors
The All-in-One Option- Dell 27" Monitor E2720HS
This monitor measures 27" making it the perfect size for single monitor set up. It is built on an adjustable stand you can raise or tilt for your comfort and its thin design and integrated speakers will help save you space. It also has full HD Resolution and includes ComfortView which reduces up to 60% of blue light emissions to prevent digital eye strain.
This monitor has a 4.6 rating out of 331 reviews on Dell's website, where customers were impressed with its clear picture, generous size, and integrated speakers.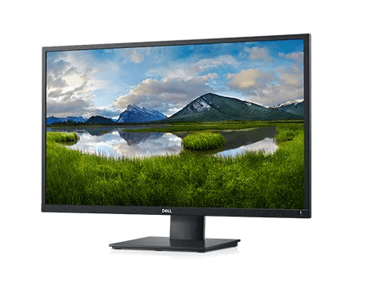 The Versatile Option- Lenovo Think Vision T24i-20
This 23.8" monitor is smaller than the-all-in one option, which gives you the option to have one smaller screen or pair two together to create an extra-large screen. It is often used as a supplemental screen for your work laptop to increase productivity and can connect through a variety of ports. This monitor is Eye Comfort Certified by TÜV Rheinland to help minimize eye strain and fatigue and ergonomically designed, perfect for those on a computer all day.
This monitor has a 4.8 rating out of 43 reviews on Lenovo's website with comments about its sharp image, bright colors, and multiple ports to connect your laptop or PC.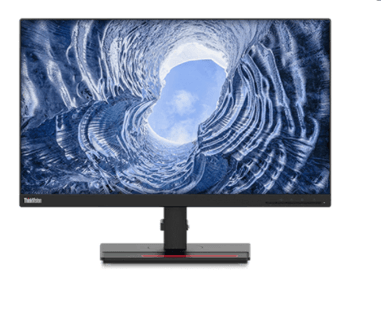 Top Laptops
The Entry Level Option- ThinkPad L15 Laptop
If you need a reliable laptop but will not be running several intense programs simultaneously, consider the ThinkPad L15. This 15.6" laptop has a long battery life and charges quickly, up to 80% within an hour. With high quality sound, picture, and built-in webcam this device is perfect for all your virtual meetings. It is also tested against 12 military-grade requirements so your device can run through extreme conditions, so no need to worry if you spill your coffee or knock it off your desk.
This laptop has a 4.5 rating out of 110 reviews on Lenovo's website where users raved about its strong exterior and quick response.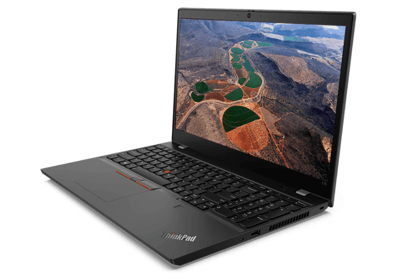 The Powerful Option- ThinkPad P14s Laptop
If you need a powerful yet mobile device, check out the ThinkPad P14s Mobile Workstation. This 14" laptop is perfect for engineers, finance professionals, designers, and other professionals that continually run programs like CAD. It even includes ISV Certification from vendors such as Autodesk®, SolidWorks®, and more which ensures that they will run reliably on this device. With high quality images, a battery life of up to 15 hours, and a strong build this device is ready for your toughest work projects.
This workstation has a 4.5 rating out of 56 reviews on Lenovo's website, citing its quick performance and durability, even running large programs.
Read about how to protect your Microsoft Office 365 Data.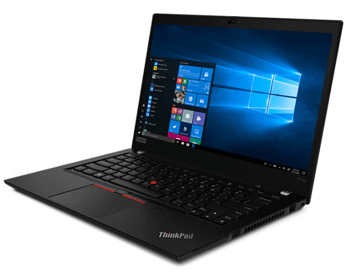 Top Headsets
The Wireless Option- Logitech Zone Wireless
Do you jump between your computer, phone, tablet, and other devices for work? If so, the wireless option is for you. This headset connects to multiple devices and can switch effortlessly between them while allowing you to be handsfree. This device connects by USB to charge your headset and has a battery life of up to 16 hours, so you never have to worry about charging during your workday. It's also certified for Microsoft Teams, Skype for Business, and Google Meet and Voice so no matter what collaboration tool your organization uses, this headset will integrate seamlessly.
This headset as a 4.3 rating out of 140 reviews on Amazon, where customer's love its noise cancelling abilities, long battery life, and sound quality.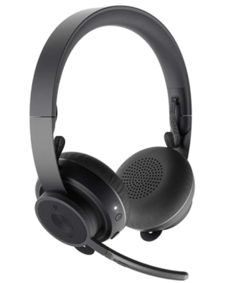 The Wired Option- Logitech Zone Headset
If you're forgetful or just don't want to worry about charging you headset, you may be more interested in the wired option. This Microsoft Teams certified device has premium audio and call clarity, along with noise cancelling mic technology. This ensures that background sounds, like other family members working at home, will be suppressed to ensure there are no distracting sounds during your business meetings.
This headset has a 4.4 rating out of 133 reviews on Amazon, with pleased comments on its premium feel, comfort, and overall quality.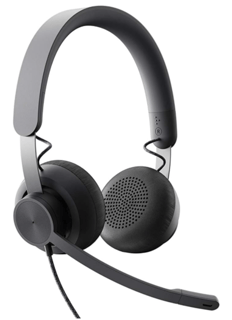 Top Webcams
The Certified Business Option- Logitech C930 Webcam
We're calling this one the "certified business option"- and for good reason! This webcam is certified for Skype for Business, Microsoft Teams, Skype, Lync, WebEx, and is Cisco compatible. It has a 90-degree field of view, HD 1080p video calling, and can zoom up to 4x to block out distracting backgrounds. Build on a trip-pod ready universal clip, this device is ready to go straight out of the box.
This webcam has a 4.6 rating out of 2,292 on Amazon for its picture, color quality, and wide frame.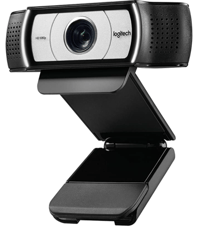 The Noise Reduction Option- Ausdom AF640 1080P Webcam
If you work in a busy household but don't want to use a headset, this is the webcam for you. With a noise reduction microphone, this device will filter our background noise so you can be heard clearly. This webcam also has HD 1080p video calling, a super wide-angle lens, and autofocus all to make sure your picture is clear. Although this device is not certified, it is compatible with Mac OS, Windows, Android, and Chrome OS so you can use it with any device.
This webcam has a 4.2 rating out of 702 reviews on Amazon based on its reliability with good sound and video quality.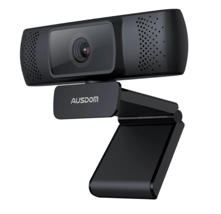 Contact Datalink Networks