18 min read
Choosing the Best Lenovo Workstation Option for Your Business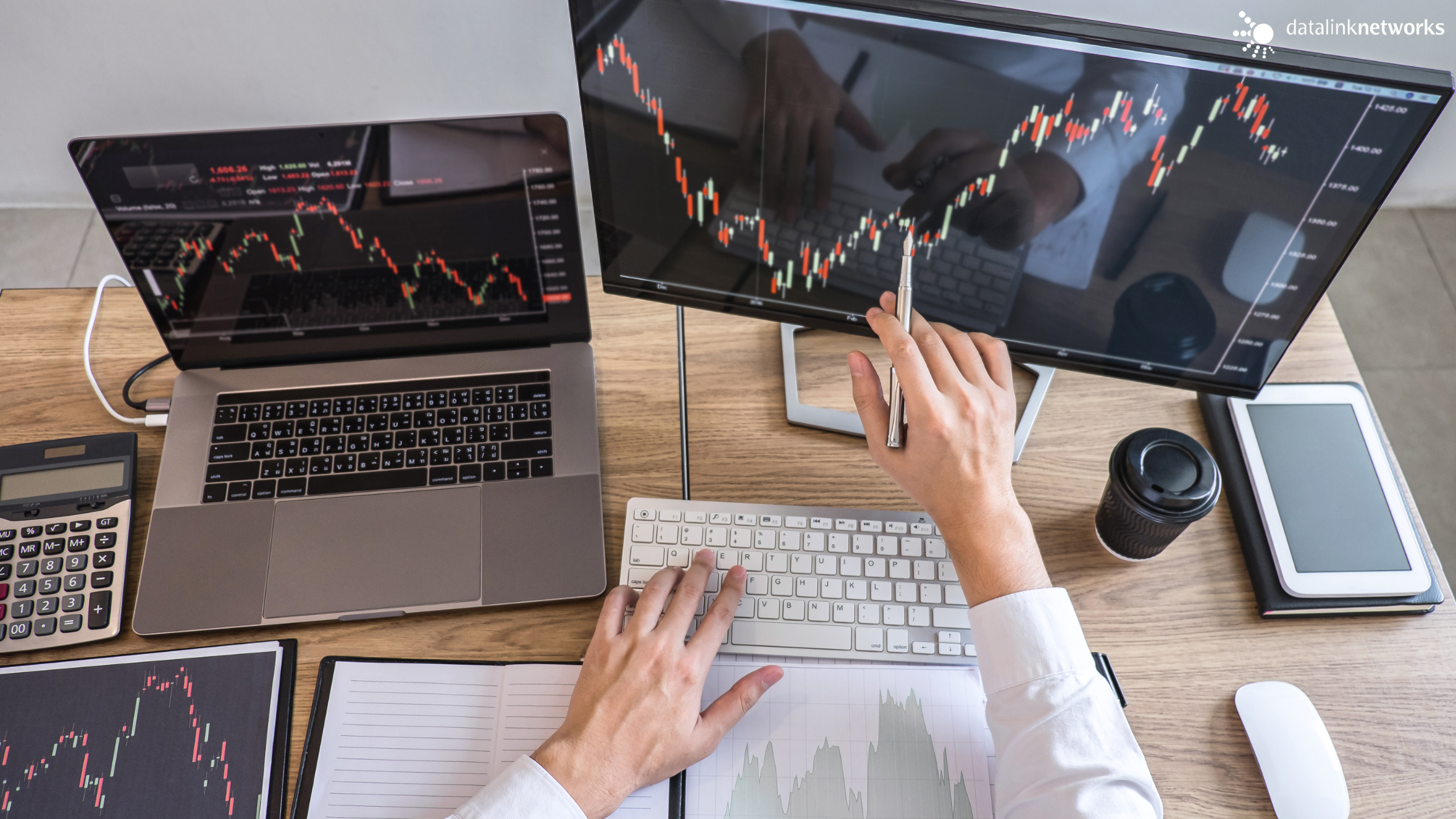 A 2019 Technology Business Research, Inc. (TBR) PC Reliability Study on Workstation overview found that Lenovo workstations have the lowest repair rate among top competitors. Lenovo customers have reported average repair rates for workstation PCs to be below both the industry and competitor averages across the first three years of the PC's lifecycle.
Designed for ultimate productivity, Lenovo workstations are engineered for performance, power, and industry-leading reliability. No matter what industry you work in, Lenovo workstations have you covered. By combining top of the line components with expanded support for smarter technologies (Client AI and AR/VR), these workstations are designed to handle your most demanding projects.
If tablets are more your speed, see our blog on "What is the Best Lenovo Tablet?".
Are you interested in bulk Lenovo purchases? As a premier Lenovo partner, we can offer massive discounts on both devices and servicing! Speak to a Lenovo purchasing expert today!
Lenovo Workstation for Any Industry
Lenovo has such an extensive line of workstation offerings that caters to many industry types. There is truly something for everyone with Lenovo. Here is a list of the industries that can depend on Lenovo workstations to handle their business efficiently and productively:
MSPs can lower your costs. In many cases, nationally recognized MSPs can sell devices cheaper than the manufacturer (due to contractual obligations). Read more on why your business NEEDS an MSP.
Workstations

When choosing a business desktop that's right for your business needs, there are many factors to take into consideration. The industry/field you work in and what purpose it will serve are critical when looking for the workstation that will be the best fit for your business.
When the day comes to purchase a new desktop, there are various models on the market, each offering different features and specifications. To help guide you through this decision, we have broken down the factors that are important when choosing the best business workstation.




CPU's
It's a great idea to choose a computer that incorporates a CPU that's slightly more powerful than you require. A CPU that generally operates with resources to spare means it's likely to run cooler; and will last substantially longer than one always running at maximum load.

Plus, it's helpful to have additional computing power for more complex tasks. Having a CPU more powerful than what you need is ideal, as it will lengthen the usable life of your computer.
There are two prime options when looking at CPU's: Intel and AMD. Intel's dual - and quad-core processors are customary in business PCs today, with its Corei3 and Core i5 lines being among the most popular. Intel does offer Corei7 and Core i9 processors, but those are better suited for computers that support gaming and editing/video creation.
Another great choice for business desktops is AMD's Ryzen and Ryzen Processors with PRO technologies. The PRO CPU's offer the same feature set as other Ryzen CPUs, but also provide advanced security and a longer warranty.
Form Factor
When looking at computers, form factor is the specification of the motherboard, which in turn dictates the shape and size of the case. The form factor also establishes what types of hardware may be added down the line.
There are dozens of motherboard form factors, but the four most common, from largest to smallest, are E-ATX, ATX (standard), micro ATX, and mini ITX. E-ATX and ATX motherboards usually use mid-tower (ATX) or full-tower (ATX or E-ATX) cases, ideal for those who may have room to spare underneath or beside their desk. Micro ATX and mini ITX form factors use smaller cases, perfect for those who may have limited desk space.
When looking at upgradeability, ATX motherboards typically come with about six PCI slots, while Micro ATX motherboards come with about three.
Graphics Cards
When transferring information from in the computer to the monitor, the graphics processing unit, also known as the graphics processor, completes the task. GPU's generally come in two types: integrated and dedicated. Integrated GPUs are built into the motherboard, while dedicated GPUs are separate cards. Although both GPUs come in several varieties, dedicated GPUs tend to be more powerful.
To speak on this further, the type of graphics you need depends on what functionalities you will be using the computer for. Integrated graphics are more than sufficient for day-to-day document creation, web surfing, or emailing. If your job consists of video editing or 3D graphics, or you're looking to have more than one monitor on your desk, you should consider a dedicated graphics card.
Keep in mind though, that if you buy a small-form-factor computer with the intention of eventually upgrading to more powerful graphics, you will be restricted. This is because most high-end graphics cards will not fit in a small-form-factor case.
RAM and Storage
When deciding on how much RAM (memory) you want in a computer, it is best to get what you are able to afford. In RAM terms, 8 GB is the minimum you should settle for. Anything less than that will slow the computer down, even with the most basic assignments. If you are looking to run multiple applications at once or will be working on any resource-intensive tasks such as video editing, you will want at least 16 GB.
With a growing number of people and businesses storing files in the cloud, having a huge amount of storage isn't as important as it was in the past. Keeping this in mind, you'll want more storage, especially if you are dealing with video content or files on the larger side. In most cases, 500 GB of storage will serve you just fine. For power users, 1 TB hard drives are becoming more popular in off-the-shelf computers.
Moving on to more storage-related matters, we will discuss HDD (hard disk drive) and SSD (solid-state drive). HDDs are the spinning disk drives that have been around for ages, normally identified by the chattering noise they make when booting up. SSDs don't contain any moving parts, and as a result, are much quieter, quicker, and less vulnerable to harm from bumps or drops. They are also more expensive than HDDs, although we continue to see prices decrease for these.
While DVD readers have been on the decline for several years, you may have a situation where a client sends files on a DVD or requests you to do the same. Choosing to not include a DVD drive with your computer isn't likely to result in great savings, and the luxury of having one when you need it is a bonus.
Here are our 6 best practices for Enterprise Cloud Migration
Lenovo Business Desktops
With all these great tips on computer features, it can still be challenging to pick the computer that's going to be the best match for your business. This is why Lenovo has carefully constructed a vast variety of desktop computers, with business needs being at the forefront of their agenda.
If you're seeking sheer processing power, the ThinkStation P Series workstations may be the right choice. P Series models come in packages that range from the ThinkStation P340 Tiny Workstation, the world's smallest workstation, to the ThinkStation P520c Tower Workstation, a strong performing tower workstation with top-of-the-line processing, graphics, memory, and storage. ThinkStation P Series computers are great for resource-hungry video processing or number-crushing duties.
For those businesses that may have security and budget concerns, the ThinkCentre M Series Towers are a good option. These feature high-end security and simple expandability, all in a modern energy/cost-efficient package.
To determine which series of workstations is the best option for your business, here are the benefits of each workstation series along with the details on each type for your consideration.
Read here for all the essential devices for your employee's home office setup.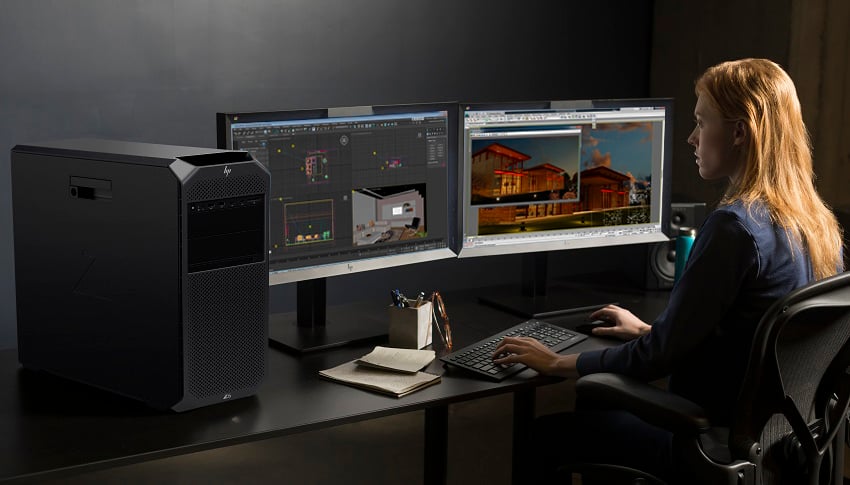 ThinkStation P Series Workstations
Benefits of ThinkStation P-Series
High Performance Workstation PCs
High-tech industry workers nationwide rely on Lenovo ThinkStation workstation PCs for the insurmountable computing power required for their line of work. If your specialized field, creative role, or other needs aren't being met, you can trust Lenovo's fully loaded and expandable ThinkStation workstation towers to meet your workload needs in the long term.
With Lenovo's renowned workstation models, you are able to create a custom offering which could really give some room for creativity. If you are worried about limited workspace, there is no need for concern, as Lenovo has small form factor workstations that can plug in anywhere.
Tiny and Small Workstation PCs
ThinkStation workstation computers are available in a span of form factors. This makes workstation desktop power available to those who have space restrictions, but still need the capability to run engineering, design, and other demanding applications.
Whether you're working in the office or at home, Lenovo has your back with tiny workstation models that can fit almost anywhere. These models include small form desktop models or fully loaded tower workstations. Regardless of which ThinkStation workstation you decide on, you'll have the unwavering power needed to stay on task.
Workstation Graphics
Keeping consistent with the topic of power, ThinkStation workstations feature the latest NVIDIA Quadro graphics for unmatched visual effects. And to top it off, these Xeon workstations can be equipped with up to dual Intel Xeon processors for twice the performance power.
ThinkStation gives you dominating reliability and performance so that you never miss a deadline. In addition to this, Lenovo ThinkStation has all the bases covered: all ThinkStation desktop PCs are ISV certified for the handling of data-predominant ISV apps.
ISV certification guarantees software and hardware compatibility, stability and reliability, so you can experience optimal performance. As another added bonus, every ThinkStation is VR ready, incredibly versatile, and energy efficient.
Plus, be sure to check out some of the new arrivals below!


ThinkStation P Series Types
Below are our top 6 workstation recommendations based on features, specs, and at least a 4-star rating or higher.
New Arrival: ThinkStation PX Workstation
Main Features
Aston-Martin inspired chassis, advanced thermals

Rack-optimized for data center flexibility

ISV-certified, zips through complex, heavy workflows

Powerful dual Intel Xeon Scalable processors
See pricing, models, and full technical specification here.
New Arrival: ThinkStation P5 Workstation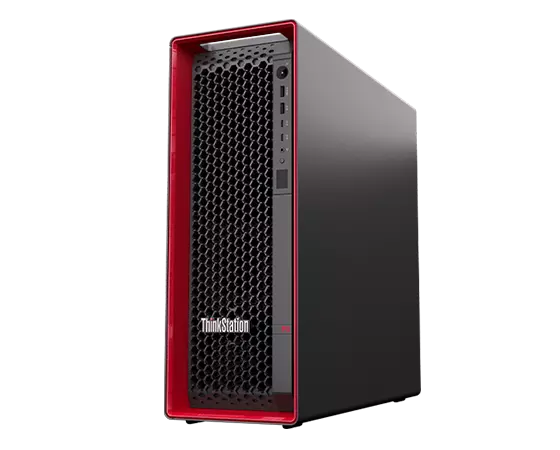 Main Features
High performance, scalable workstation with the ultimate versatility

Advanced thermal architecture in an Aston Martin-inspired chassis

ISV-certified, handles complex workflows across industries with ease

Powerful Intel Xeon W-Series processor, optional 2x discrete graphics

Front drive and tool-less access for easy maintenance and upgrading
See pricing, models, and full technical specifications here.
ThinkStation P360 Ultra (Intel) Workstation



Main Features
4-liter chassis packed with power and versatility

Smaller, smarter solution for demanding workflows

Ideal for engineers, designers, medical personnel, and more
See pricing, models, and full technical specifications here.
ThinkStation P360 Tower Workstation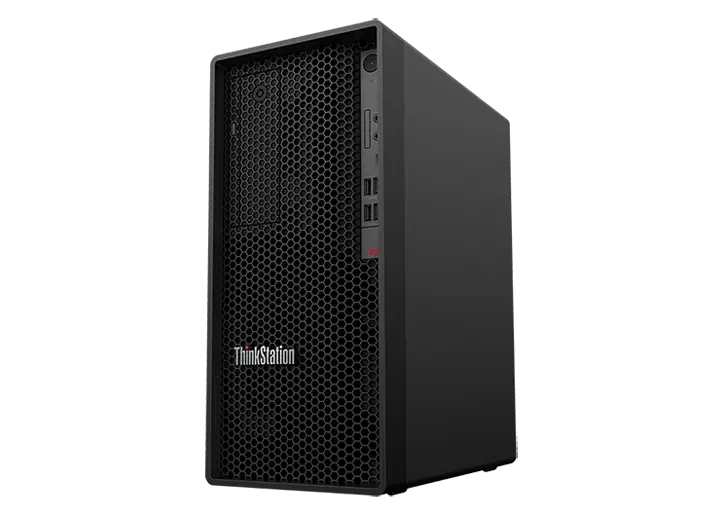 Main Features
High-performance, entry-level tower workstation

Customizable configurations for your workflow

Ideal for engineers, designers, and students
See pricing, models, and full technical specifications here.
ThinkStation P360 Tiny Workstation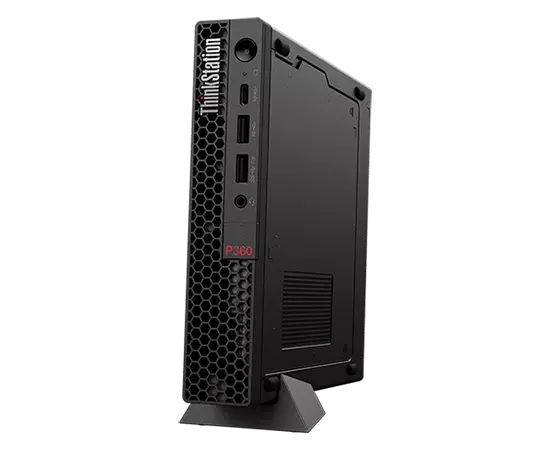 Main Features
Compact 1-liter system powered by 12th Gen Intel Core processors

Eco-certifications and built with sustainable materials

Ideal for architecture, healthcare, engineering, finance, and education
See pricing, models, and full technical specifications here.
ThinkStation P520 Workstation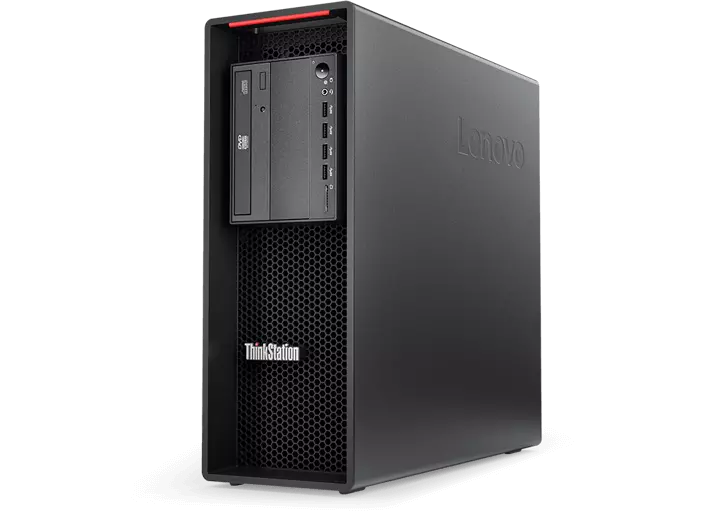 Main Features
Powerful processing, professional graphics

Speedy memory, storage, and I/O technology

VR-ready and ISV-certified workstation
See pricing, models, and full technical specifications here.
P Series Mobile Workstations
Combining the mobility of a laptop with the power of a workstation, the ThinkPad P Series workstation laptops are certified by ISVs for all major applications. Equipped with rapid graphics, processing capabilities, and the latest state-of-the-art technology, these laptops can effortlessly handle demanding computational tasks, all while maintaining a remarkably lightweight design.
These high-performance laptops have undergone rigorous testing to ensure they provide efficient and smooth usage of essential applications. Being certified by independent software vendors (ISVs) assures that when you invest in a ThinkPad P Series mobile workstation, you can have complete confidence that it will exceed the requirements of your business and industry, delivering exceptional performance.
ThinkPad P17 Gen 2 (17" Intel) Mobile Workstation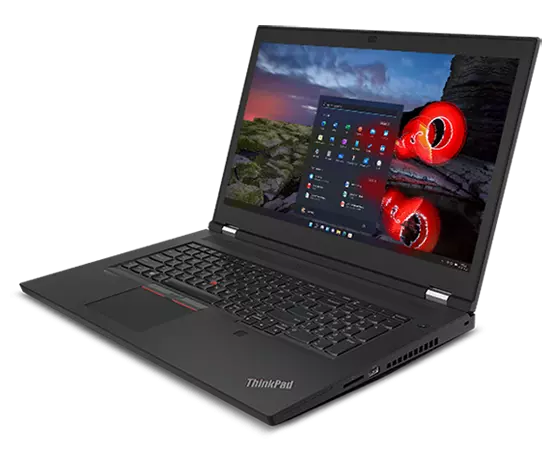 Main Features
Advanced Intel Core or Intel Xeon processors

Professional-grade NVIDIA RTX graphics

Portable powerhouse with tons of storage and memory options

Equipped with ThinkShield security solutions

ISV-certified to support demanding software titles for engineering and other fields
See pricing, models, and full technical specifications here.
ThinkPad P16 (16" Intel) Mobile Workstation
Main Features
Professional mobile workstation with a fresh, modern look

Leveled-up performance powered by all-new 12th Gen Intel Core HX processors

Latest Professional NVIDIA RTX graphics to accelerate your workflow

All-new 16" display to best showcase your latest creations

Lenovo ThinkShield security features to guard you work & data
See pricing, models, and full technical specifications here.
ThinkPad P15v Gen 3 (15" Intel) Mobile Workstation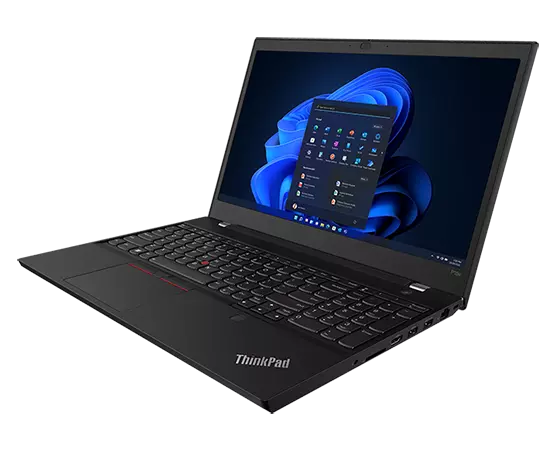 Main Features
Powerful ISV-certified mobile workstation that won't cost the earth

Stunning UHD display available with factory color calibration

Heaps of lightning-quick memory, storage, & connectivity, including Intel Wi-Fi 6E

Enterprise-grade secure & earth-friendly, with multiple green certifications
See pricing, models, and full technical specifications here.
ThinkCentre M Series Towers
Benefits of ThinkCentre M Series
Engineered with the enterprise in mind, the M Series Tower desktop has high-end security and prime expandability in one great design. Warranted energy efficient, they also possess cost-saving management tools and world-renowned dependability.
Think Centre M Series Towers can take on any tough tasks that need doing. These range from multimedia-rich presentations to premier graphic design and end of year number crunching. They are durable, dependable, and lightning quick to help get things done in no time. This way, you can focus on the most important task of all, to grow your business.
ThinkCentre M Series Towers
ThinkCentre M90t Desktop Tower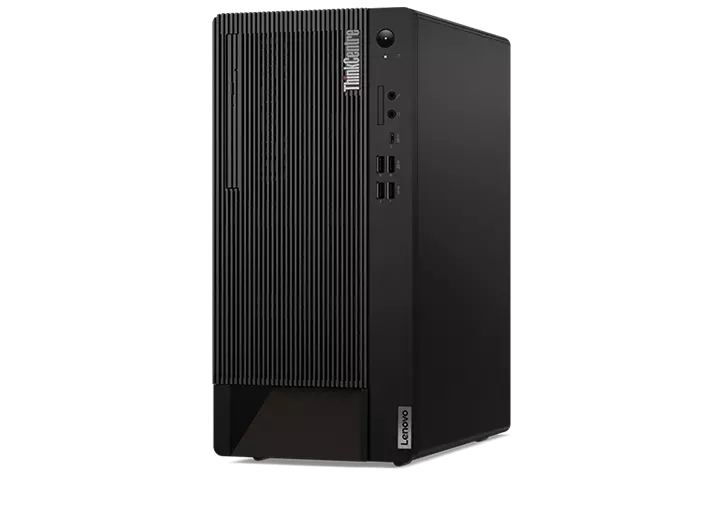 Main Features
Up to 10th Gen Intel vPro processing
Highly expandable and built-in security
Easy to deploy and manage for peak productivity
See pricing, models, and technical specifications here.
ThinkCentre M70t Tower Desktop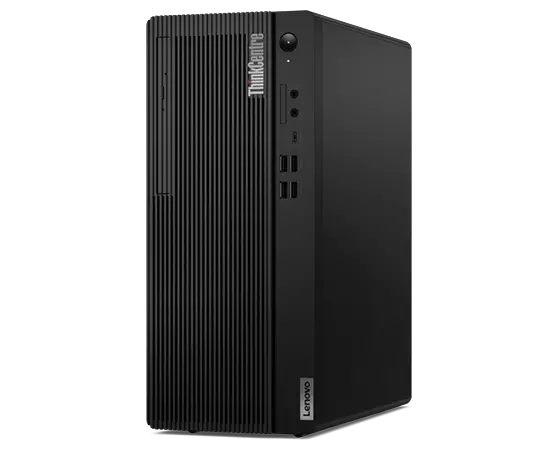 Main Features
13.6L tower with room for expansion
Latest 10th Gen Intel Core Processors
Data and hardware security built in
See pricing, models, and technical specifications here.
ThinkCentre M90t Gen 3 (Intel) Tower Desktop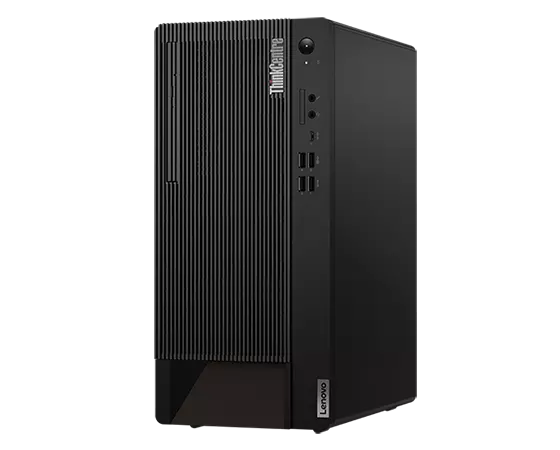 Main Features
Powerful, versatile 17L business desktop
Enhanced productivity, security, and reliability
Supports Smart Cable, Intel Wi-Fi 6E, and SSD Storage
See pricing, models, and technical specifications here.
ThinkCentre M90s Gen3 (Intel) Small Form Factor
Desktop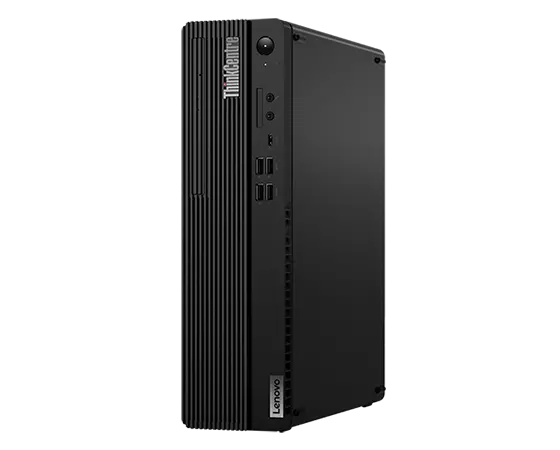 Main Features
Space saving, ultra-responsive powerhouse
Enhanced productivity and security features
Supports Intel Wi-Fi 6E and SSD Storage
See pricing, models, and technical specifications here.
ThinkCentre M70t Gen 3 (Intel) Tower Desktop
Main Features
Tower PC for large enterprise
Up to 12th Gen Intel Core i9 vPro processor
Adaptable architecture and hardware security


See pricing, models, and technical specifications here.
Are you interested in bulk Lenovo purchases? As a premier Lenovo partner, we can offer massive discounts on both devices and servicing! Speak to a Lenovo purchasing expert today!
Final Thoughts
In recent years, Lenovo has made considerable progress in their workstation department. The wide range of workstations available offers something for everyone.
Pricing on the workstations vary heavily based on CPUs, form factor, processing power, graphics, storage, and memory. It's important you know exactly what you'll be using your workstation for before you make a financial commitment. Purchasing an over-powered workstation could cost you hundreds of dollars extra on features you will never use. Similarly, purchasing an under-powered machine will likely cost you frustration, headaches and ultimately a new machine.
If you're strictly purchasing a workstation based on processing power needs, we highly suggest the ThinkStation P Series. The P520c Tower Workstation, specifically, is perfect if you are seeking unmatched processing power, graphics, memory, and storage. As projects increase in magnitude, your workstation must scale to meet the computational demands of your workflow, and that's exactly what you'll receive with a P Series workstation.
On the other hand, workstation laptops offer superior power compared to standard business laptops. Mobile workstations are the ideal choice for engineering students and professionals. They efficiently handle demanding software and programs necessary for daily engineering tasks, ensuring smooth CAD performance without any slowdowns. With these laptops, you can effortlessly complete your projects ahead of time, free from worries about lagging or errors caused by machine limitations.
We recommend the ThinkPad P16 due to its well-built security features. This workstation comes preloaded with Lenovo ThinkShield solutions, a fingerprint reader that enables secure, one-touch logins, and a sliding privacy shutter to physically close the webcam.
Finally, if you are large enterprise or public sector based with needs in security and enhanced manageability, we strongly recommend the M Series Tower Desktops for your business. There are many great tower models within the M Series to choose from, and we really like the M90T's functionality for the work environment or home office. Dependable and productive, M Series towers are a fantastic addition to any IT team. These industry-leading business machines are stable and reliable, which makes them the best solution for any corporate rollout.
Our Silver Partner Status with Lenovo
Contact Us to find out how we can integrate world class Lenovo solutions to your organization's national client base. Our customers have exclusive access to demo units to try before you buy, and we will extend additional rebates to ensure you are purchasing at the lowest possible cost. In addition, we can offer payment plans for our customers who may be interested in financing their devices.
Contact Datalink Networks