14 min read
Microsoft Azure Vs AWS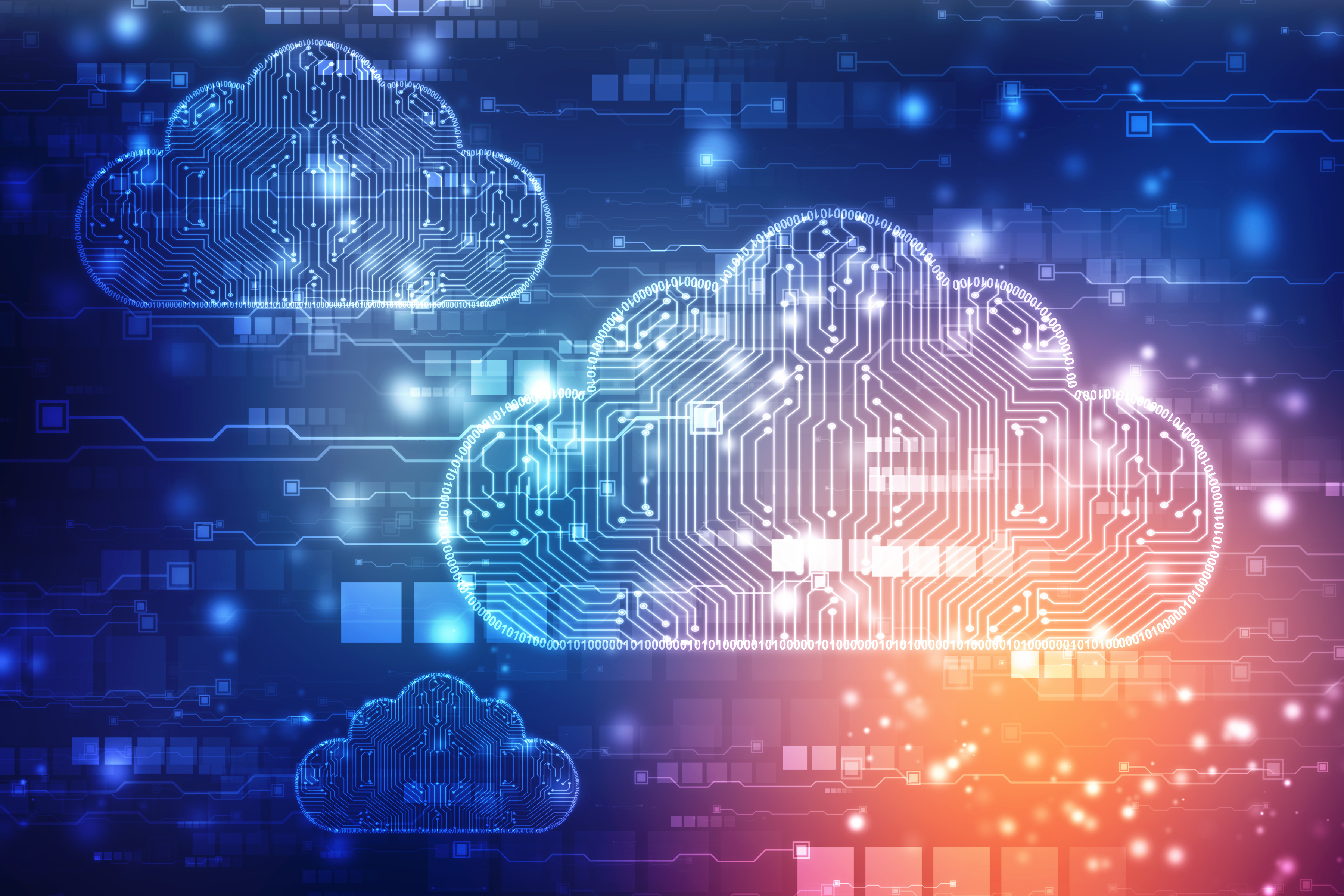 Microsoft Azure Vs AWS
Cloud service providers like Microsoft Azure and AWS are positively impacting the lives of millions. Undoubtedly, their services help improve the quality of life for people all around the world.
It can be difficult to choose between AWS and Azure when comparing cloud computing platforms. Both of them have their own unique features and offer reliable services, but the one that is currently leading in the market remains unclear.
At first glance, one could think that AWS has a clear advantage over Azure. However, when you take a closer look, the decision is far from simple. When selecting a cloud service provider, there are many conditions that need to be taken into account, including the cost of storage, data transfer loss rate, and availability rates.
While you really can't go wrong with either platform, choosing between Azure and AWS can be a daunting task as both are popular cloud providers. Both offer a wide range of services and features, making it hard to decide which one is better for your business needs.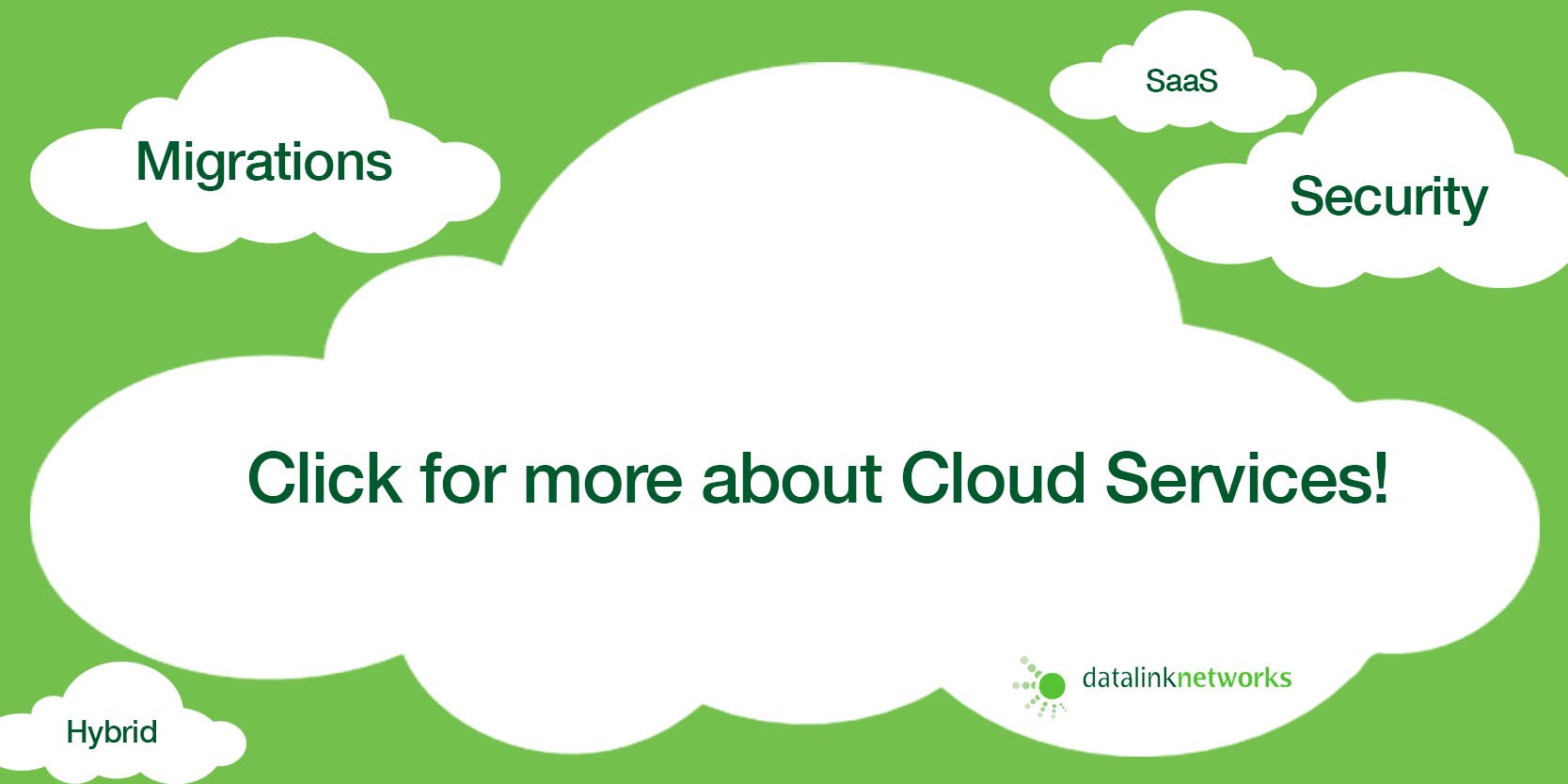 AWS and Azure both have their own strengths and weaknesses. While AWS offers more features, Azure has the advantage of scalability and cost-effectiveness. In terms of security, both providers have robust security measures in place to protect customer data.
Ultimately, the decision between AWS or Azure depends on your unique business requirements and budget constraints. It's important to evaluate each provider's features carefully before making a final decision.
Microsoft Azure Vs AWS: The Origins of The Cloud
In the early 2000's, Amazon noticed their IT environment needed revamping. Multiple teams worked in a disorganized manner, with no emphasis on efficiency, resulting in an inefficient infrastructure. To cater to their third-party clients, they had to rethink their development platforms and focus on streamlining operations. To advance their engineering capabilities, Amazon's software division replaced their complex and fragmented infrastructure with a system of concisely-documented Application Programming Interfaces (APIs). For many years, there was little activity in the world of data centers until 2003 when Amazon had an insight during a retreat that they possessed the skillset to create and manage them. Consequently, this marked a significant turn in their operations.
Today, AWS is the foremost cloud solutions provider, offering IT infrastructure services to companies of all sizes on an as-needed basis. It is regarded as a top global supplier in this domain. AWS is a powerful and versatile platform used by big names such as Netflix, Expedia, Hulu, Spotify, and Ubisoft. It offers many customization options and is best suited for companies running non-Windows software. .
AWS services are designed to be implemented on the basis of 'pay-as-you-go', making it extremely cost effective. While there is no upfront capital investment involved, customers can scale up or down as they please. Users can provision, configure, and manage their own resources without contacting AWS support or waiting for someone else to complete the process. Without upfront capital costs, customers can maintain a certain level of predictability in their monthly costs by setting up autoscaling for instance types with predictable resource usage patterns.
As long as businesses follow best practices to save on costs in other areas such as spending less time managing instances or using on-demand pricing when possible, they'll find that the high savings from autoscaling pay for themselves over time.
AWS Dominated the Start of the Cloud War
AWS had a significant advantage in the competition with Azure, due to its launch in 2002 being earlier than Google's launch in 2009. However, once Google came on the scene, it faced much stiffer competition. Microsoft was late to join the cloud market, not entering until 2010 despite Amazon's success. They had originally viewed cloud infrastructure as a passing trend, but had to quickly adapt upon seeing its success for Amazon.
At its launch, Azure fell behind AWS which had been running for seven years and had amassed more capital. At the time, AWS offered a greater range of services than Azure, with better features at a lower price. Additionally, Amazon has the capability to expand its cloud infrastructure by adding more servers, creating economies of scale which Azure is currently attempting to mimic. Microsoft had a major setback when Google, an outsider to the IT world, took over their leadership position in software infrastructure.
Azure Improves and Becomes A True Rival
Microsoft made a quick shift in their cloud service and introduced comprehensive support for multiple programming languages, operating systems, scalability, and even Linux. As a result, Azure is now one of the world's leading cloud providers.
Microsoft Azure Vs AWS: Competition Makes Better Computing
Cloud platforms such as Azure and AWS are becoming increasingly popular for businesses looking to increase efficiency and reduce costs. The cloud makes it easier for businesses to scale up or down their operations depending on their needs, reducing the need for expensive hardware investments. Additionally, cloud platforms provide a range of services such as storage, computing, databases and analytics that can help businesses optimize their operations.
Furthermore, cloud platforms offer a secure environment with built-in disaster recovery solutions that can help protect data from any potential threats. With these advantages, it is no wonder that more and more businesses are turning to the cloud to power their operations.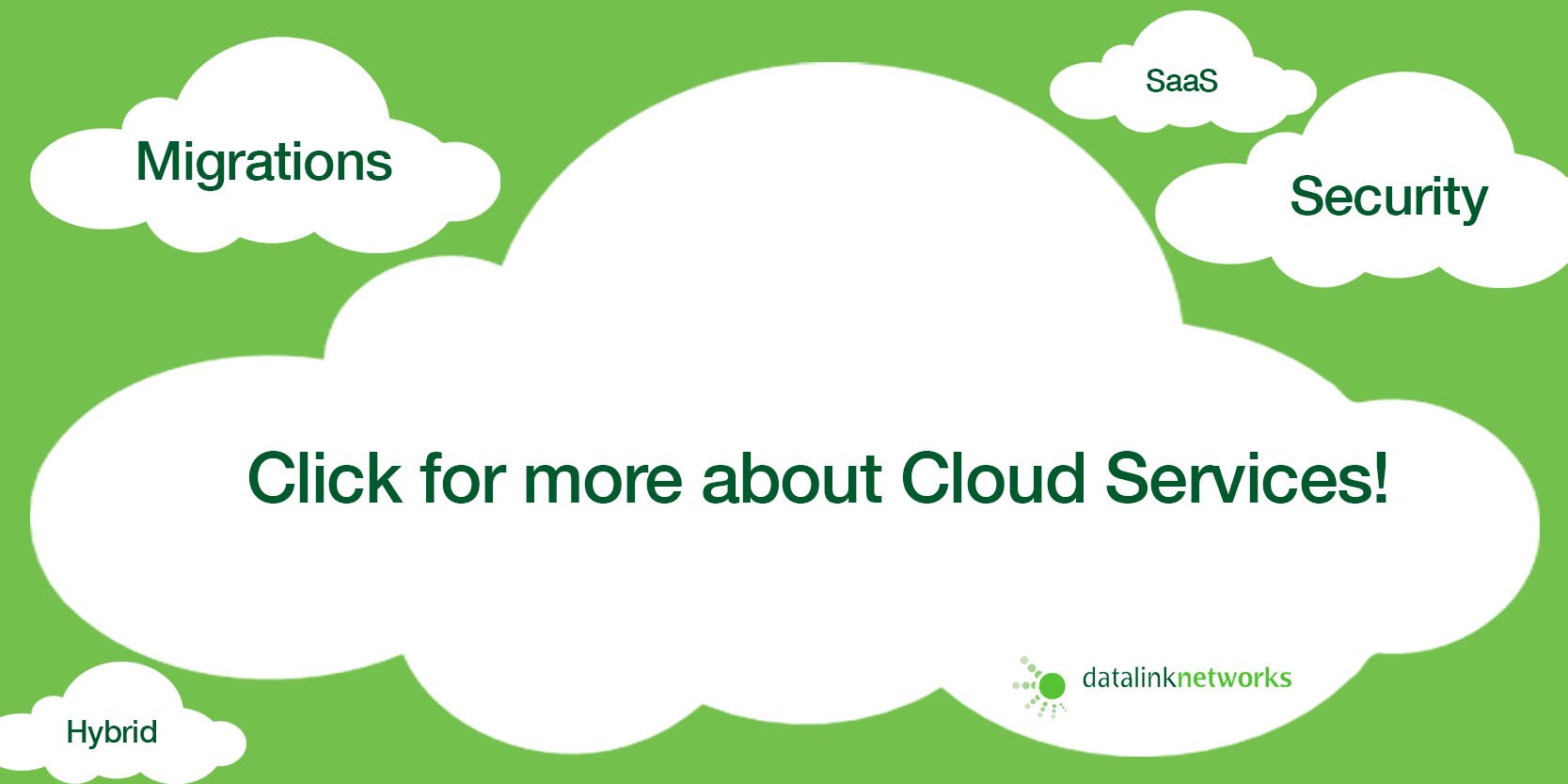 Overall, Amazon and AWS have both helped make life better in their respective ways. Their technologies have been beneficial to society as a whole. Here are some examples:
NASA is one of the many organizations that have taken advantage of the benefits and convenience of Amazon Web Services (AWS). By utilizing this cloud platform, NASA has been able to store and organize pictures, videos, and audio files from far away galaxies. This setup gives people easy access to this valuable information all in one centralized location.

People in Need, a non-profit organization, has taken advantage of AWS to create an early warning system. This system helps around 400,000 citizens in Cambodia to be informed when flooding is expected so that they can take the necessary precautions. AI technology has been instrumental in saving countless lives, as well as offering useful solutions that can be used in high-risk areas. What's more, this efficient way of replicating similar solutions costs relatively less and has proved to be highly beneficial.

Through the Azure IoT Suite, Weka has created a 'Smart Fridge' that is enabling medical organisations to effectively store and distribute lifesaving vaccinations. This technology has been particularly beneficial for non-profits and has enabled them to reach more people with these vital services.

Microsoft Azure is playing a key role in helping to solve the pressing issue of global water scarcity. Working with Nalco Water - a division of Ecolab – it is using cloud computing and data analytics to come up with ways for businesses to recycle and reuse their limited water sources.
Microsoft Azure and AWS Continue to Expand and Dominate
Azure and AWS are renowned worldwide as reliable cloud service providers and are always striving to increase their customer base. AI applications have had a dramatic effect on the industry, revolutionizing cloud computing and establishing themselves as major competitors in the field. Microsoft Azure leads in terms of application workloads, with a share of 29.4%. Amazon Web Services (AWS) follows closely at 41.5%, while Google stands at 3%.
In 2017, Amazon Web Services dominated the market with 47.1 percent of the share and $3.66 billion in revenue for Q4. Microsoft's Azure had a much smaller share at 10 percent, but their total cloud division's revenue was much higher at $6.9 billion due to Office 365 being included in that figure.
Microsoft's Azure revenue had a huge increase in Q1 of 2018, noticeably outpacing AWS's growth rate and doubling it to over 90%.
The Cloud Future is Here: Are You Ready?
Cloud computing can benefit businesses by shortening their development time to get new products on the market, increasing operational efficiencies, reducing capital expenditure and promoting innovation. Additionally, it facilitates better interdepartmental collaboration while simultaneously decreasing operational costs.
Cloud computing has a wider range of benefits to businesses than just saving money. It offers agility, scalability and flexibility, which allow businesses to better adapt to the ever-changing demands of the market. Cloud computing also provides improved security because all data is stored in the cloud and not on company servers. Lastly, it reduces business risk by providing data redundancy and high availability.
Without the proper resources to manage and adapt to new developments, companies may struggle to keep up with the competition. This could result in them lagging behind in their industry.
Businesses who want to switch over to cloud computing should be aware of the need to hire personnel certified in this field. Such professionals are vital because of their skill-set, allowing them to easily identify any problems and handle complexity related to cloud technology. They also possess vast knowledge which enables seamless transition.
Companies everywhere are in need of certified professionals with specialized skills, particularly in cloud and distributed computing. According to LinkedIn, these were the most desired skills for both 2016 and 2017. Despite this demand, the supply of skilled employees has been unable to meet it. According to Dice, job listings involving the utilization of Amazon Web Services (AWS) cloud platform increased by a massive 76% from 2015 to 2016. In the US alone, there were 3.9 million cloud computing Bootcamp-related positions in 2015 and over 18 million jobs globally. Professionals that are qualified in cloud computing are highly sought after, and can expect to receive competitive wages. Forbes has reported that the average salary of AWS certified professionals is $125,591.
The cloud computing market is fiercely competitive, with AWS and Azure being the leading providers. This competition has resulted in a plethora of job opportunities for tech-savvy individuals, leaving them with the difficult decision of which platform to specialize in. When it comes to cloud certifications, AWS and Azure are the top contenders. It's important to figure out which one would be most beneficial for your career path. Should you go with AWS certification or an Azure certification? Prior to selecting a professional certification, it is important to weigh the advantages and disadvantages of each one so that an informed decision can be made.
Microsoft Azure and AWS Certifications
AWS and Azure are the two leading cloud technology platforms, each offering distinct advantages and drawbacks. Comparing the two can be complicated as they have plenty of differences between them. Each provide excellent services and they stand out in their own way. Examining the pros and cons of each certification can help you decide which platform is right for you to become certified in.
AWS Certifications offer a number of advantages for those looking to break into the cloud computing market. Despite Azure's recent market share gains, AWS remains the most popular cloud computing service provider in the world. AWS certification can be highly beneficial, as it allows you to demonstrate a strong understanding of the platform. Furthermore, having AWS certification provides you access to the AWS Certified LinkedIn Community and other AWS certified professionals. Additionally, many companies use this platform which makes it even more valuable in terms of marketability.
Developers and professionals have a number of AWS certifications to pick from, including AWS SysOps Associate, AWS Developer Associate, Google Cloud Platform Certification, and Cloud Architect Certification.
The AWS Certified SysOps Administrator Associate (AWS CA-A) certification is for individuals seeking to demonstrate proficiency as a programmer and system administrator in Amazon Web Services, Inc.'s cloud computing environment. The certification validates skills in monitoring, maintaining, troubleshooting and optimizing the Amazon Web Services infrastructure. It also certifies the ability to configure a cluster of Amazon EC2 instances with highly available networking services. Candidates for this certification should have work experience in networking and systems administration within the last three years or equivalents such as academic study or professional experience.

AWS Developer Associate Certification: The AWS Developer Associate Certification is designed to help individuals demonstrate their expertise in using AWS services to build secure, reliable, and efficient applications. The certification covers topics such as developing on the AWS platform, deploying applications to production, monitoring and debugging applications on the cloud, and more. With this certification, professionals can prove their proficiency in building scalable solutions on the AWS cloud platform.

Google Cloud Platform (GCP) Certification: A professional certification program that validates your expertise in Google Cloud technologies. It is designed to help you demonstrate your knowledge and skills in the areas of cloud computing, data storage, networking, security and more. With GCP Certification, you can prove your ability to deploy applications on the Google Cloud Platform and manage them effectively. GCP Certification can be used to demonstrate your proficiency in using the Google Cloud Platform for developing, managing and deploying applications on the cloud. It also proves that you have a deep understanding of cloud architecture and best practices for leveraging Google's services.
The Benefits of Azure Certification: An Azure certification is backed by the Microsoft brand, giving the added benefit to candidates familiar with the in-house data platforms. Azure is used by over 55 percent of all Fortune 500 companies and gaining Azure certification increases the possibility of candidates finding a job in one of these companies. In addition, about 365,000 new companies adopt Azure every year, regularly increasing the need for Azure-certified professionals. Several Azure certifications are available to choose from, including Cloud Solution Architect, Developing Microsoft Azure Solutions, Architect Microsoft Azure, Implementing Microsoft Azure, and Cloud Architect.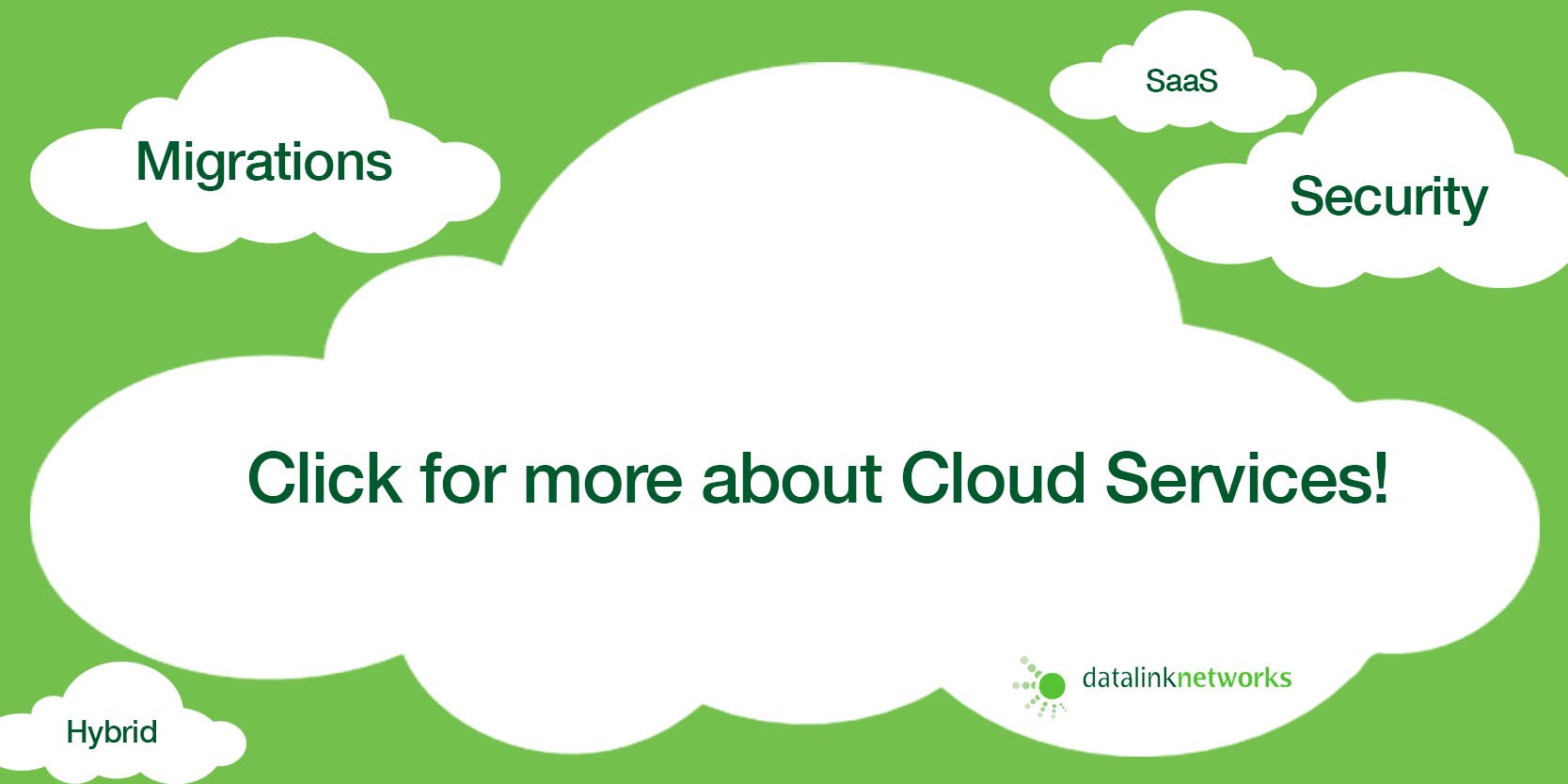 Both AWS and Azure are considered to be adaptable, reliable, and resolute—much like the superheroes, we all admire. They help us solve global problems and make our lives easy. They adapt to the needs of their customers and lend a hand to governments and companies in solving various social and logistical issues. Sure, superheroes have helped their citizens and kept them safe, but cloud service providers like AWS and Azure have helped professionals revolutionize their industries without having to break the bank. Cloud systems have made it possible for companies like Uber, Salesforce, and Facebook to exist—all services we take for granted today.
Feature Comparisons of Microsoft Azure and AWS
Azure and AWS both offer services and pricing which depend on the customer's needs. However, AWS charges by the hour whereas Azure bills per minute. Additionally, Azure provides more flexibility when it comes to shorter term subscriptions.

With an abundance of data generated everyday, having faster computational methods is becoming increasingly important. Compute and computation services provide a means of speeding up the data processing process. Cloud computing services from AWS & Azure enable you to quickly launch instances and scale up as needed. This ensures that you're able to ramp up quickly with minimal lead time.

AWS and Azure offer a range of development tools that save effort and resources when managing sophisticated workflows. In particular, AWS Fargate and Azure Functions, both of which run on serverless platforms can be combined with Azure DevOps pipelines for an efficient experience. Microsoft's Azure cloud platform offers a range of IoT and AI capabilities like Bot Service, Time Series Insights, IoT Edge, and Stream Analytics to name a few.

Both Azure and AWS offer highly resilient and dependable storage facilities. Specifically, Azure provides Blob Storage, Disk Storage, and Standard Archive while AWS supports S3, EBS, and Glacier.

Database services are essential in handling data efficiently. As more data is generated daily, the databases used to store it must be kept up to date. AWS and Azure both provide different database options for managing structured and unstructured data, such as Amazon RDS (AWS) and Azure SQL Server Database (Azure).

The Amazon Virtual Private Cloud (VPC) and Microsoft Azure Virtual Network are two popular network services that allow you to create private networks within the cloud. Both platforms provide similar features and flexibility to those offered by VPC. Cloud solutions provide several security settings for data protection, such as firewalls. Additionally, companies can also choose to move their on-premise data centers into the cloud for improved scalability.

AWS offers cutting-edge Big Data & analytics solutions that are tailored to your requirements. Whether you need IoT services, mobile app development or computing environments, they provide a wide range of options. Additionally, they offer Docker container & orchestration support as well. Microsoft is a top player in the AI writing assistance space. It might take it one step further by offering Hadoop support solutions via Azure HDInsight, thus making complicated tasks easier for professionals.

Amazon has built strong partnerships with government agencies, which allows them to provide robust cloud offerings and emphasize the importance of security. Microsoft also has a variety of products that are compatible with their system.

Security Features - AWS and Azure both provide excellent security for user data and privacy. AWS offers a range of secure alternatives and default settings, while Azure uses Microsoft's Cloud Defender service, which is powered by AI and can protect against both current and emerging threats.

Both AWS and Azure offer Machine Learning Studios to aid in the development of Machine Learning models. While Amazon SageMaker requires familiarity with Python coding and open-source libraries, Azure's Studio does not require any technical knowledge or background in data engineering.

The demand for skilled AWS and Azure professionals is growing, which is reflected in their respective salaries. On average, an AWS specialist earns 6.3 lakhs per annum while Azure experts make 6.1 lakhs annually. There are numerous job openings available in both areas, making them both excellent career prospects.

During the first quarter of 2021, Amazon exceeded all analyst expectations with revenue reaching $13.5 billion. Their total revenue was $13.1 billion as estimated by analysts. In Q2 of 2021, Amazon and Microsoft released their figures revealing AWS revenue and Azure growth rate respectively. As a result, the overall revenue saw an impressive increase of 50%, exceeding the expected 46% growth forecasted by analysts.

Amazon Web Services (AWS) opened its doors to the public in 2006, providing services like EC2 & Amazon S3. Microsoft Azure, formerly known as Azure, was created in 2010 to offer businesses a trustworthy and dependable Cloud Computing platform. In 2014, Microsoft Azure was introduced as the new brand name for 'Azure'. Nevertheless, the original name is still used in many contexts.

When evaluating a cloud space provider, it is important to take into account the availability of the regions as well as what services are offered. AWS has 22 geographical areas and 14 data centers, 114 edge sites and 12 Regional Edge Caches in multiple places for their customers to access. Microsoft Azure is global, with 54 regions supported and each region containing a minimum of three availability zones and 116 edge locations. This allows customers to take advantage of their cloud services practically anywhere in the world.
Should My Business Use AWS or Azure?
Azure and AWS offer similar features, with both being highly comprehensive. Azure is often chosen over AWS though due to the vast Microsoft ecosystem available to be used, including tools for productivity, business apps and Windows. AWS is generally considered more cost-effective than its alternatives and is often the go-to option for individuals and businesses new to cloud computing.
Key Differences Between Azure and AWS
Azure and AWS are two of the most popular cloud computing platforms today. They both offer a wide range of services, but there are some key differences between them.
AWS EC2 customers have the option to customize the configuration of their VMs or use pre-configured images. Conversely, Azure users can only select a virtual hard disc from third party sources and construct a VM with that.

When launching an instance on AWS, it provides a temporary storage that gets deleted when the instance is terminated. On the other hand, Azure offers temporary block storage with page Blobs for virtual machines and Block Blobs for object storage.

Azure has the capability to operate across public, private and third-party cloud providers which is not something AWS can provide. AWS does not accept private or third-party cloud solutions.
Why Choose AWS
AWS
Advantages
Amazon Web Services (AWS) offers a wide range of advantages for businesses looking to maximize their cloud computing capabilities. With AWS, businesses can benefit from improved scalability, cost savings, and reliability. Additionally, AWS provides comprehensive security features, allowing users to safely store and access data in the cloud. These advantages make AWS a great choice for businesses looking to take advantage of the power of cloud computing.
Disadvantages
While AWS has many advantages, there are some drawbacks to using the platform. These include cost, complexity, security concerns, lack of control over data and applications, and lack of support for certain technologies.
Why Choose Azure
Advantages
Azure offers several advantages over traditional IT infrastructure such as scalability, cost-effectiveness, and agility. With Azure, companies can quickly scale up their operations without having to invest in additional hardware or software licenses. Additionally, it offers powerful analytics tools that allow users to analyze data in real-time and make informed decisions. As an added benefit, Azure also provides comprehensive security features to protect data and applications from malicious attacks.
Disadvantages
Although it has many advantages, Azure also has some drawbacks that should be considered before using it. These include its high cost, lack of customization options and limited scalability. Additionally, Azure's security measures are not as robust as other cloud providers and there have been reports of data breaches occurring on the platform. Furthermore, Azure is not suitable for workloads that require a lot of manual intervention or those with very specific requirements.
Conclusion: Azure vs AWS
In conclusion, both Azure and AWS offer a variety of cloud computing services to their customers. However, when it comes to choosing one over the other, it really depends on the business needs and requirements. While AWS has a larger market share and is more mature in terms of features and services, Azure offers better scalability and flexibility for businesses that require more customization. Ultimately, each cloud platform has its own set of pros and cons that need to be taken into consideration before making a decision.
Contact Datalink Networks