5 min read
How to Choose a Cloud Service Provider – Benefits of a CSP and FAQ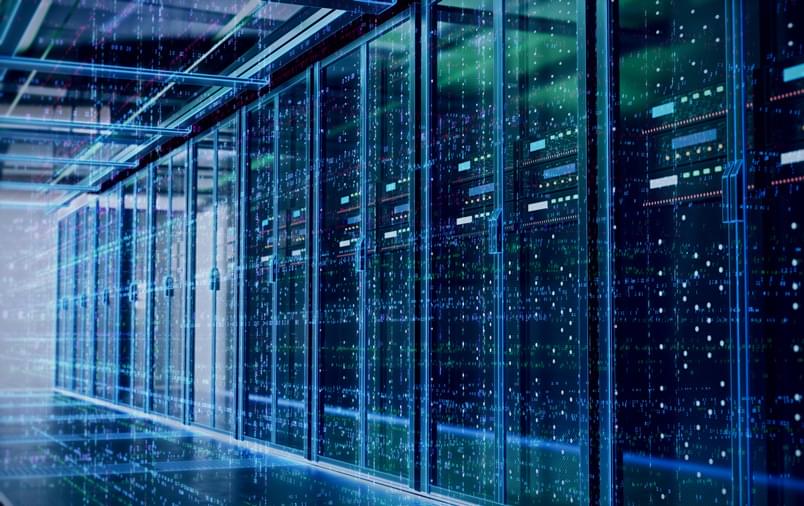 Datalink Networks has been apart of the Microsoft CSP program for several years, in which we have seen the benefits this program brings to our customers. We wanted to provide our customers with an end to end Microsoft cloud experience and CSP enables us to do just that. Continue reading to discover what a cloud service provider is, the benefits of the CSP program, how to choose a CSP, and frequently asked questions.
Learn about Microsoft Azure vs. AWS vs. Google Cloud. Click here to find our 2021 Cloud feature comparison guide.
What is a Cloud Service Provider?
A cloud service provider is a third party company who offers cloud based platform, infrastructure, application, or storage services. Take for example a homeowner who will pay for a utility like gas or electricity. Similarly a company will only pay for the amount of cloud services they use from the cloud service provider.
As a cloud service provider and managed service provider, Datalink Networks offers a pay-per-use model and delivers a wide range of benefits to our clients. Organizations can take advantage of Gold Partner discounts, predictable monthly billing, and cost savings by outsourcing your cloud managed services or purchasing your Microsoft 365 via a CSP program.
Benefits of a Cloud Service Provider
So why choose to purchase your Microsoft licensing via a cloud service provider? Here are the top benefits of choosing to purchase your Microsoft licensing through the Datalink Networks CSP program.
Centralized Network Services & Local Support
With a managed cloud network, Datalink Networks will manage all applications and servers in the central data center. Additionally, Datalink Networks will become your primary point of contact for all technical, billing, and subscription support.
Predictable Monthly Billing & Cost Savings
By purchasing your cloud solutions and services via a cloud service provider you are guaranteeing your organization with financial flexibility. This will enable your organization to decide what you are willing to pay for IT services and have a consistent monthly bill.
Via outsourcing your IT management, you will be able to reduce monthly network maintenance costs. To see if outsourcing IT is right for organization, Datalink Networks can provide you with a cost-analysis of what your organization can save. This includes additional discounts Datalink Networks can provide you via our Microsoft Gold status.
Robust Infrastructure & Strong SLA's
Cloud service providers, like Datalink Networks can offer 24/7 management support and frequently monitor and scan the network for security gaps. Additionally, to align your IT goals with overall organizational goals, Datalink Networks will integrate existing business practices and policies to manage your network.
Read how to move to the Cloud with Azure!
How to Choose a Cloud Service Provider?
Once your organization has decided to make the move towards cloud computing, the next for your IT team is to find the right cloud service provider. Below are some things your team should consider when choosing a cloud service provider.
Business Health and Processes
Your cloud service provider should be in a healthy financial position and have a formal management structure and risk management policies. These factors can help your organization trust the provider as you both move forward in the business relationship.
Administration Support
Once in the decision stage, your cloud service provider should be able to deliver you a basic level of service or a Service Level Agreement (SLA). In addition, your CSP should be able to deliver frequent performance reports and have the resources to properly monitor, configure, and manage your tenant.
Technical Capabilities and Processes
To fully understand if your cloud service provider is a good match for your in-house IT team, you must have a thorough understanding of their technical capabilities and processes. This includes asking questions on ease of deployment, management, and upgrades, as well as asking about their event management process and standard interfaces.
Security Practices
Most importantly, in order to keep your organization secure you must identify what security practices your CSP includes in its program. This includes asking your CSP about their security infrastructure, security policies, identity management, data backup, data retention, and physical security.
Learn the top 5 benefits of a Managed Service Provider!
Frequently Asked Questions
Is a CSP considered a licensing program?
No. A CSP is not strictly considered a licensing program but is designed to provide customers the flexibility to be billed monthly from a partner for subscription services, security services, and 24/7 support.
Who will provide me with support?
As a CSP/MSP, Datalink Networks will provide all the support your organization will need. This means you will never need to deal Microsoft directly to troubleshoot any issues.
Why should I choose a CSP?
The benefits are the flexibility of monthly consumption and billing. Another benefit is that you have only one invoicing partner for subscriptions and services. If everything runs as it is designed you will get the best possible local support.
Blog post: Manage IT services. What are they, and why are they beneficial to your organization?
Have questions regarding our cloud solution provider program? Submit your questions in our chat.
Contact Datalink Networks