7 min read
San Diego: Managed IT Services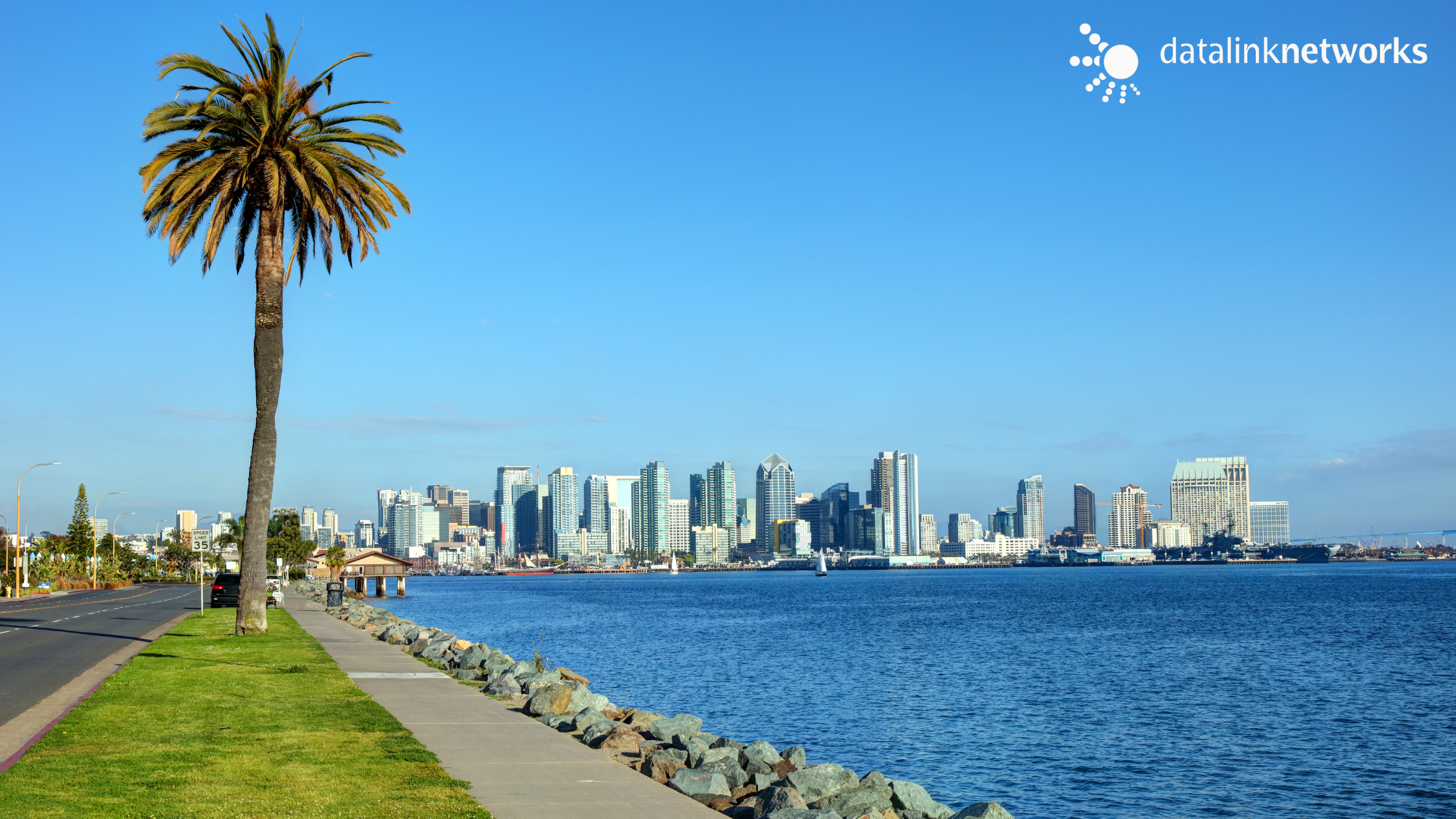 You could be located in the bustling business sector of Downtown San Diego. Possibly, you will visit for a few days at the luxurious 5-star suites on Hotel Circle. You may even be a resident of homey and breezy Mission Beach. Whatever the case, your IT services must be operating with efficiency to keep up with the dynamic spread of technology in San Diego.
San Diego is a growing technology hub comprised of companies from enterprise level organizations to startups. The stereotype that San Diego is only a calm beach getaway spot is changing as a result of the tech innovation in the area.


Datalink Networks is a Top Managed Services Provider in San Diego, specializing in saving mid to large-sized businesses thousands of dollars on licensing costs. Read here to learn more about how your business can benefit from managed services.


San Diego Tech Booming: Tech Support


COMPTIA's State of the Workforce shows the San Diego market has had an increase of 1,045 tech jobs in 2021, the 8th highest level of improvement in the country.
Silicon Beach City is home to 118,000 tech workers, who earn a median salary of $105,017,
the eighth highest in North America. It has grown 6.8 percent since 2016.
In addition to this, job postings for roles in emerging technologies like artificial intelligence, blockchain, and other tech jobs increased by 30% in 2021. Whichever way you look at it, San Diego is ripe with job opportunities, making it a highly desirable destination for skilled tech-individuals.
However, with this rapid growth comes a major concern. Hackers from all over the world are ruthlessly looking to breach developing organizations' data.


IT Solutions: Cyberattacks


The recent influx of technology in San Diego brings potential hazards to the area, mainly, the threat of cyberattacks.
Over the last couple years, hackers have been targeting companies with large amounts of data, looking for any possible route to infiltrate their systems. As security gets more advanced, the skillsets of those trying to exploit it are escalating.
According to Cybercrime Magazine, forecasts show businesses will lose approximately $10.5 trillion in 2025, at an estimated $19,977,168 per minute due to cybercrime.

Statista predicts that over the next 5 years, global cybercrime costs will grow by 23% each year, reaching $23.84 trillion annually by 2027.
This makes it vital for burgeoning organizations to protect their network. Managed Service Providers in San Diego are dedicated to keeping these hackers at bay, so that companies are safe and secure from attacks.


Online Tech Support: Phishing


Phishing attacks are one of the most common tools hackers use to penetrate networks.
What Is Phishing?
Phishers are hackers that attempt to enter your email as a doorway to valuable data. They send an enticing message with the hopes of unassuming recipients clicking and launching an app that collects data and infiltrates a network. Below are a few facts about phishing that will make you think twice about your current email security in San Diego.
90% of security breaches in companies are a result of phishing attacks.
Small and mid-size businesses lose an average of $1.6 million a year recovering from phishing attacks.
These disasters are prevented by hiring a strong email security provider in the San Diego region. With a reliable provider, phishing attempts to latch on to data will be neutralized by an organization's sturdy line of defense.


Read here to learn more about how to recognize and avoid phishing attacks.
IT Tech Support: Security Measures


One measure that organizations can take is to participate in a program called Cyber Security Awareness Training. This program is a Group Policy in San Diego which brings employee awareness about the red flags signaling fraudulent emails. When employees are aware of what threats to look out for, the company is more likely to spot and prevent phishing emails.
Another way for companies to improve defense is by upgrading firewall configuration. Firewalls are network security systems that prevent unauthorized access to a network. The stronger your firewall is, the more secure your system will be.
Microsoft Azure and Barracuda offer these services. Many organizations in San Diego are making the transition to the cloud via Azure migration, which includes Firewall service.

NIST Compliance
Most of the business world is responsible for maintaining government mandated standards of security. The most common set of standards nationwide is NIST Compliance. Most companies in San Diego are aligned with this set of protocols to ensure a more secure environment and garner trust in business with government agencies.

Microsoft Azure
One way to align with NIST is through a source that handles many of the guidelines for you. Microsoft Azure provides this luxury. Azure is a cloud service that compliments your IT efforts and comes with NIST compliance built in.
The benefits of Microsoft Azure in San Diego have had an impact on many organizations in the region. A couple applications that Microsoft provides includes Azure Virtual Desktops and Azure Cost Calculation in San Diego.
Azure Virtual Desktops offers a simple way to integrate a network's apps and data to company devices.
Azure Cost Calculator gives an estimation of a holistic budget plan while using its services. This allows an organization to customize Azure services to whatever it specifically needs (Firewall, cloud computing, AI services etc.)
What are Managed IT Services?

Managed IT services offer support by providing instant feedback and support of day-to-day technical problems. This allows for a stream of integration within your network. Managed Service Providers (MSP's) install and upgrade the latest applications into your system for the most efficient functionality. In addition, they handle all technical details of a network from a remote area or a physical location.
Check out our latest blog on "What are Managed Services and Why Will They Be Important in 2023?"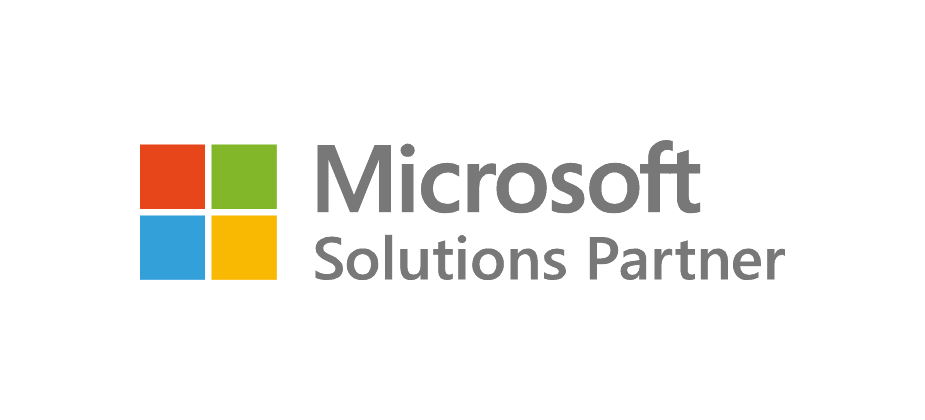 Datalink Networks: How We Can Help

Datalink Networks is a Managed Service Provider located in San Diego. Our mission is to ensure our clients have a network that is completely secure and optimized. We have been in business for over 30 years, with an outstanding track record of trust and competence.
As a Microsoft Solutions Partner in San Diego, we have formed a team of engineers that specialize in all Microsoft services. Our relationships with Microsoft and Barracuda allow us the opportunity to offer the best pricing in tech and cybersecurity.
We utilize the resources at our disposal to provide elite customer service. We ensure this by providing solutions with quality feedback and outsourced IT support in San Diego.
Datalink's central headquarters is located in Santa Clarita, California. We recently have expanded our services to San Diego, Arkansas, and more locations around the United States. With this extension of our Managed IT services to San Diego, we take every measure to provide the best service in the area.
Contact Datalink Networks