9 min read
Most Current Microsoft Intune pricing
As technology advances, there is a sharp trend moving towards wireless capability for businesses and their devices. Keeping a stream of communication and data sharing within a team is vital as virtual business grows. Microsoft Intune provides a viable option to stay connected despite the distance between employees and supervisors.


Do you need help with Microsoft Intune? Speak to an Intune expert today! Our team is standing by and ready to assist!
Intune Cost
The standard for Microsoft Intune licensing is broken down into 2 packages:
1. Enterprise Mobility & Microsoft Security E3
Security E3 and Enterprise Mobility is $10.60 per user on a monthly subscription and annual commitment.
The features in this package include:
Management and security control
Supervised access for users
Multifactor Authentication
Integrated on premise management
Integrated PC management
2. Enterprise Mobility & Security E5
Security E5 is priced at $16.40 per user with a monthly subscription and annual commitment.
In addition to E3 features, this subscription includes:
ID security upgrade
Custom arrangement of data
Cloud based Security
Microsoft Defender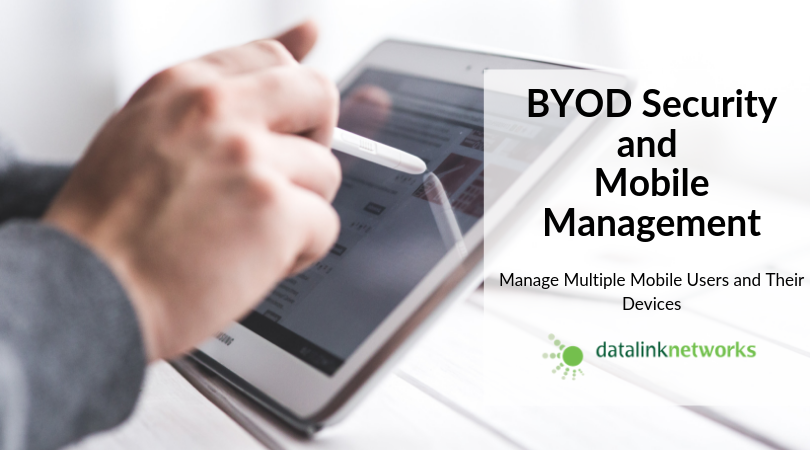 Microsoft Intune Pricing


Microsoft Intune is included in many Microsoft 365 packages, as well as the solo licenses stated above. The list below is a guide of which Microsoft licenses include Intune.
Microsoft 365 E5 - $57/user/month
Microsoft 365 E3 - $32/user/month
Microsoft 365 Business Premium - $20/user/month
Microsoft 365 F1 - $2.30/user/month
Microsoft 365 F3 - $8/user/month
Microsoft 365 Government G5 $35/user/month
Microsoft 365 Government G3 $20 /user/month
Intune for Education - $8.28/faculty user/month with student use benefits
Microsoft 365 Education A5 - $10.80/faculty user/month
Microsoft 365 Education A3 - $5.80/faculty user/month
Intune stand-alone license - $2/device/month
Why Choose Intune?
Many companies today are transitioning from a strictly physical workplace to decentralized workforces, spread throughout cities, states, and nations. A challenge these organizations deal with is managing the extensive number of devices in their network.
Microsoft Intune provides a solution to the connectivity issue. Intune's main purpose is to create a central point of access for management and security.
This is important because it allows communication to be facilitated by supervisors. With Intune, administrators can see how its devices are communicating, which creates efficiency and synchrony within an organization.
Microsoft Intune is a management tool that operates from the cloud. It manages user access and simplifies apps across devices, including cellphones, PC's, and virtual endpoints.
You can protect and access data on both company and personal devices. Intune is in line with compliance and reporting features that support a Zero Trust security model.
Intune grants administrators access to protect its data and support users from wherever they work.
MDM and MAM


Microsoft Intune is a solution for Mobile Device Management (MDM) and mobile application management (MAM). This gives supervisors full control of when and where licensed apps are sent to different devices. Intune synchronizes with Microsoft Office policies in order to: have access to applications on multiple devices (phones, tablets, laptops).


EFFECT OF MDM and MAM
Microsoft Intune functions in both Mobile Device Management (MDM) and Mobile Application Management (MAM) markets.
MDM was valued at $8.49 billion in 2020. Forecast experts project a growth topping 29.8% in the next ten years, and expect the market to reach as high as $98.71 billion by 2030.
The MAM market is currently larger than MDM, however the rate of growth is slower. Researchers valued the MAM market at $154.05 billion in 2019.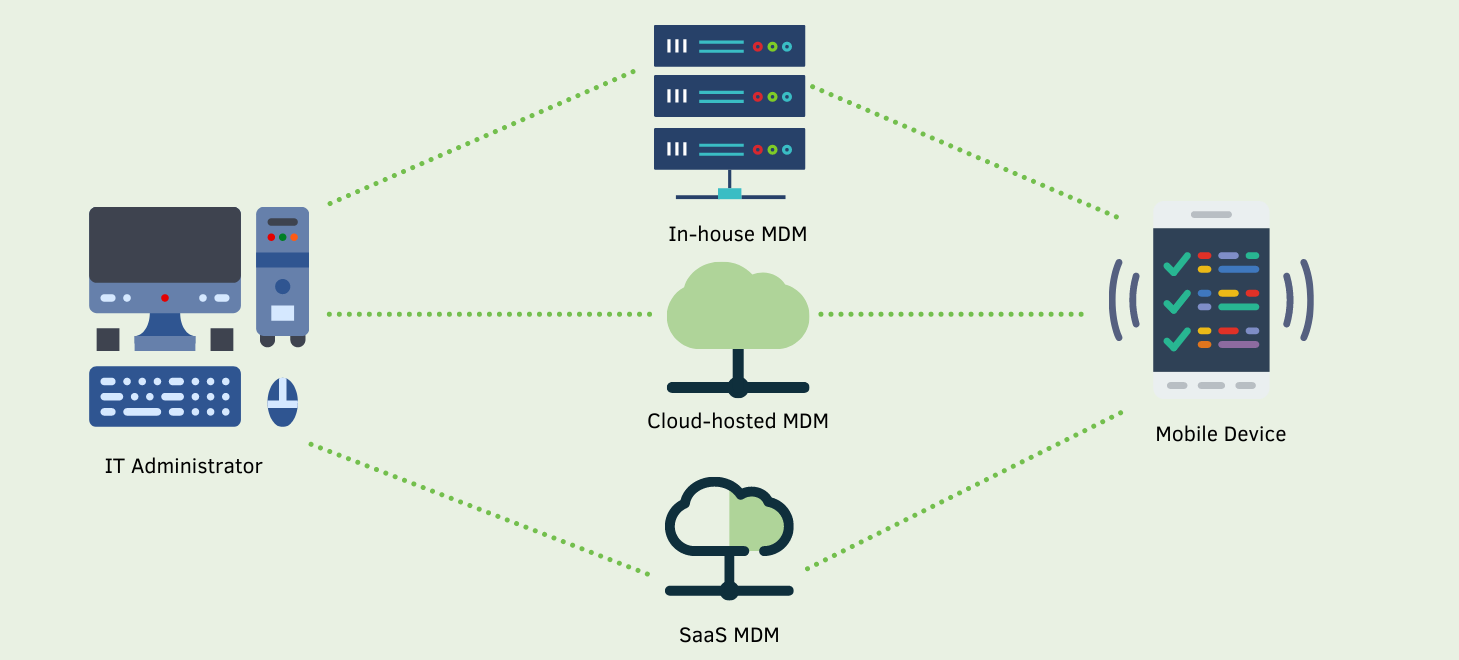 Microsoft Intune Features
Microsoft Intune adds to a foundation of Microsoft's Business Premium plan and works its way through the Microsoft Azure cloud. Intune's features include:
Automatic updates on apps
Automated support notification for staff
Centralized database for large amount of devices
Privileges unlocked for Cloud management and web browsers
Direct transfers from cloud security to endpoint
Integrates to Microsoft Zero Trust technology (Put link)
Mobile device management and automatic provisioning
Phishing and malware scans
Reports on users and device compliance
App usage reports
Wide coverage and support. (Android, macOS, and Windows)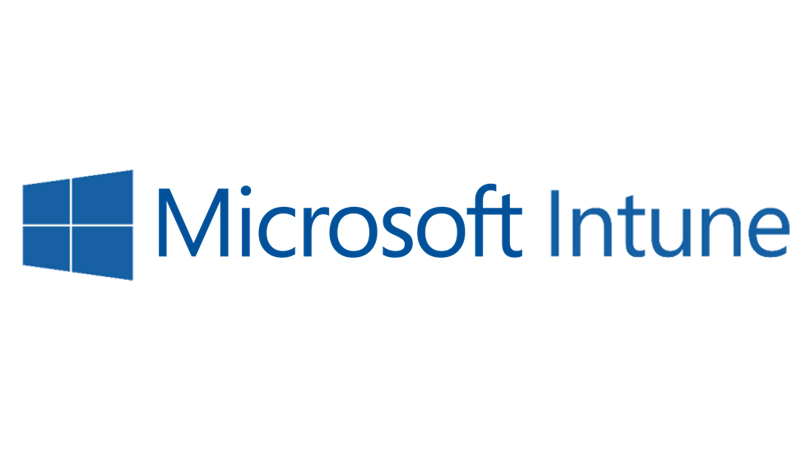 Recent Features of Intune


Earlier this year in 2022, Microsoft decided to make Intune the primary brand for endpoint management. Beginning in early 2023, Intune will increase its responsibilities and replace Microsoft Endpoint Management (MEM).
This new package includes:
Remote Help for Windows & Android
Microsoft Tunnel for Mobile App Management
Endpoint Privilege Management
Advanced endpoint analytics
Even more features will be announced in 2023.
The add-on license will be available for users carrying Microsoft 365 E3 and E5 Security. By adding Intune to these packages, the pricing will be cheaper than buying all individual components separately.
Microsoft Intune Premium Suite – Cloudy with a chance of Licensing
Office 365 and Windows Intune via MOSA v14.135.pdf (getlicensingready.com)
Microsoft Intune Benefits


Choose Between Devices


Intune gives employees the ability to register and manage its devices. It also helps install corporate applications from the self-service Company Portal – all onto the device of their choice.


Elite Management of Mobile Apps


Optimize efficiency by enabling employees access to corporate resources.


Endpoint Analytics


Record, track and expedite the progress of your organization by using Endpoint Analysis.


Data Protection


Data can be secured on enrollment and compliance policies set by the administrator, whether the Data accessed is via the Exchange email, Outlook email, or OneDrive for Business Documents.


Maximize return on investment


Use the latest cloud features to help protect users' privacy and your organization's data and assets.


Monitor Mobile Devices and Computers


You will receive alerts when there is a problem with any device. Email notifications make sure that the right people are informed instantaneously of any problems.


No Infrastructure Required


You will not have to operate hardware on premise with Intune, since mobile devices are managed directly from the Cloud.

Flexible licensing


The licensing plans are priced per user, rather than how many devices are being used. It doesn't make a difference if an employee accesses 1 device or 10.
Enterprise Mobility Package

The Enterprise Mobility Package services Intune. Getting the whole package is a cost-effective way to get tools like Endpoint Management, Azure Active Directory Premium, and Azure Rights Management. Users get discounts up to 50% when buying the suite over a standalone service.
Package Benefits:


Available in Multiple Languages
Microsoft Endpoint Manager ranges out to more than 20 different languages to cater to a wide customer base.
Supports Multiple Mobile Operating Systems
It supports the Mobile device Management of Windows, MacOS, IPadOS, Linux, Android, iOS devices, as well as Windows Phone devices.
Global Presence with 24/7 Support
24/7 support is available with every EMS subscription to answers questions that arise.
Conditional Access
By using conditional access as the administrator, you're able to define the devices you want to give access to and under what conditions.
Threat Defense
Intune teams up with mobile threat defense services, including Microsoft Defender for Endpoint and other third-party providers. With this security in place,

you are able to respond to threats, do real-time risk analysis, and configure backup plans.
For more information, go to Mobile Threat Defense integration with Intune.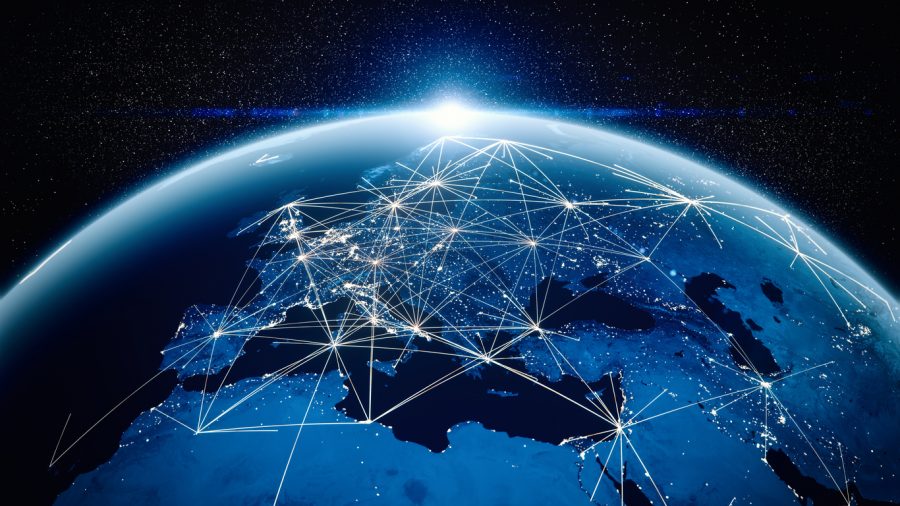 Connect Your Devices

Manage users and devices from your organization as well as personally owned devices. Intune supports Android iOS/iPadOS, macOS, and Windows client devices.
Use a web-based admin center which focuses on endpoint management, including data-driven reporting. Admins can sign into the admin center from any device that has internet access.
Intune condenses app management into a single network with a built-in app experience. App deployments, updates, and removals are functions of this app.
Microsoft Intune keeps sensitive data secure while staying productive. Policies can be put in place to control access to all corporate data. It provides flexibility and control for securing your data, no matter whose device it is in.


Flexible Licensing


One benefit of the Intune licensing plans is that it tracks individual users, rather than the number of devices. So, an individual can choose to use either 1 or 8 devices how they see fit.
Another perk of getting the Enterprise Mobility Suite is being able to get Intune at a discounted rate. Microsoft users get up to 50% off discounts when buying the suite over Intune's standalone service.
21% discount for EMS E3
11% discount for EMS E5
33% discount for Intune Standalone


Education and Government:


Recap

Microsoft Intune is a cloud-based platform that allows IT managers to control how end users interact with work-related devices.


The Pricing for Intune is a monthly rate of $10.60 for an E3 package, and $16.40 for an E5 Security package.


Intune covers laptops, tablets, and smartphones. The software allows employees to use their personal devices for work without compromising network and data security.
You can use Microsoft Intune to:
Manage devices used to access company resources
Separate company data and personal data on devices
Set up compliance standards
Gain access to on-premises servers
Track remote devices


Admins typically use Intune in coordination with Azure Active Directory (Azure AD) to control access to corporate online resources. It pairs well with the Microsoft 365 suite of products. Intune works on Windows, Android, and macOS devices.
How Datalink Networks Can Help
For more information on Intune, see here. Datalink Networks is a trusted Microsoft Gold Partner with over 35 years of service. Our team can help optimize your technology and coordinate the right plan for your organization. Contact us today for a fast and free quote!


Contact Datalink Networks