15 min read
Top 3 Firewalls for Your Business in 2023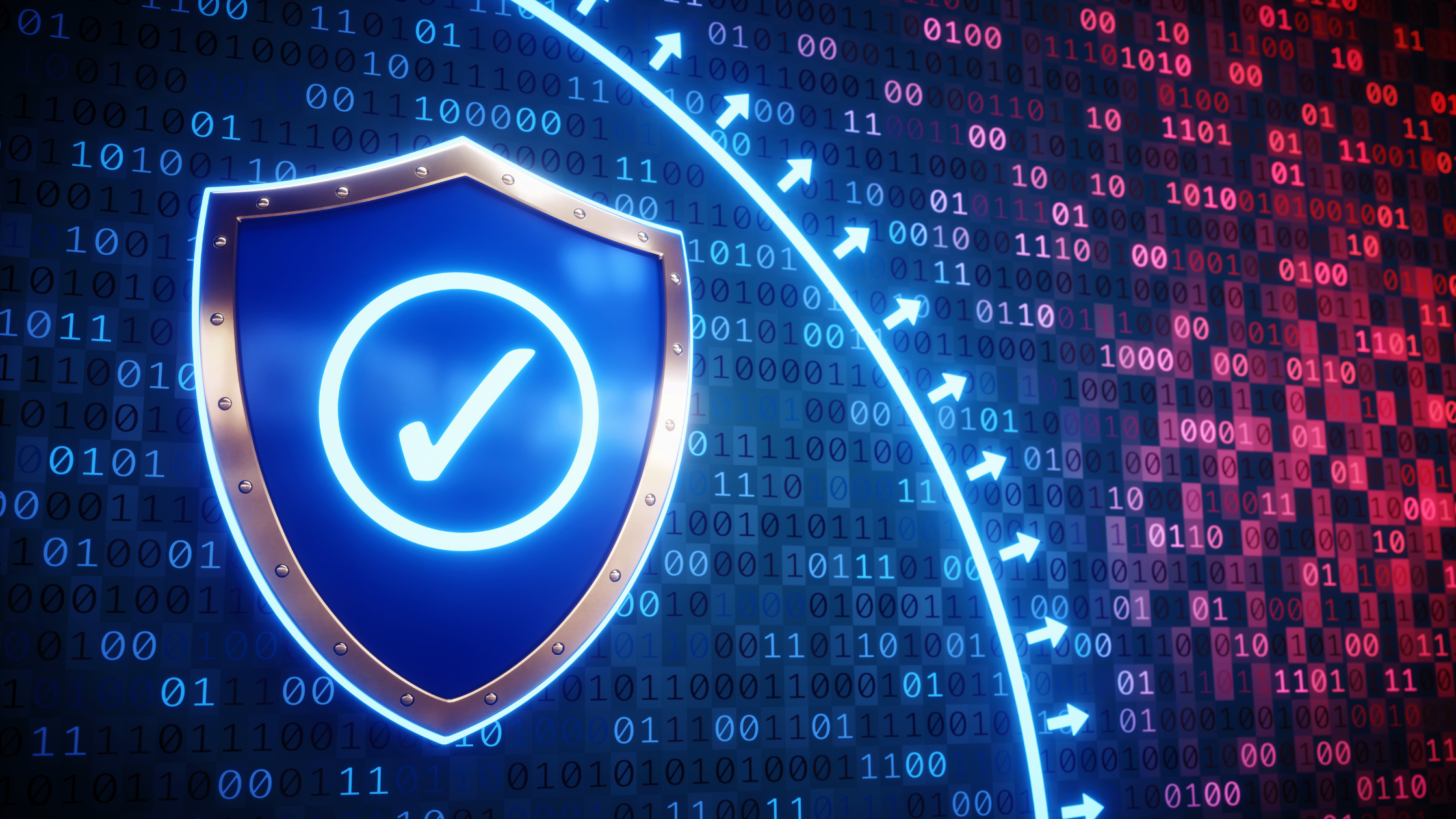 More than half of today's cyberattacks are directed at small businesses because they generally have less network security, making them an easy target for hackers. According to the National Cyber Security Alliance, 60% of SMB's that are hacked tend to go out of business within 6 months.
Any organization or business handling large sums of data or connecting users online needs to have a firewall system in place. A firewall protects end users, customers, and data from all external parties so that businesses can safely operate without the fear of cybersecurity.
Keep reading to learn more about next-generation firewalls, cloud generation firewalls, and why they are so important for your business.
See our 5 Cybersecurity Rules to Live By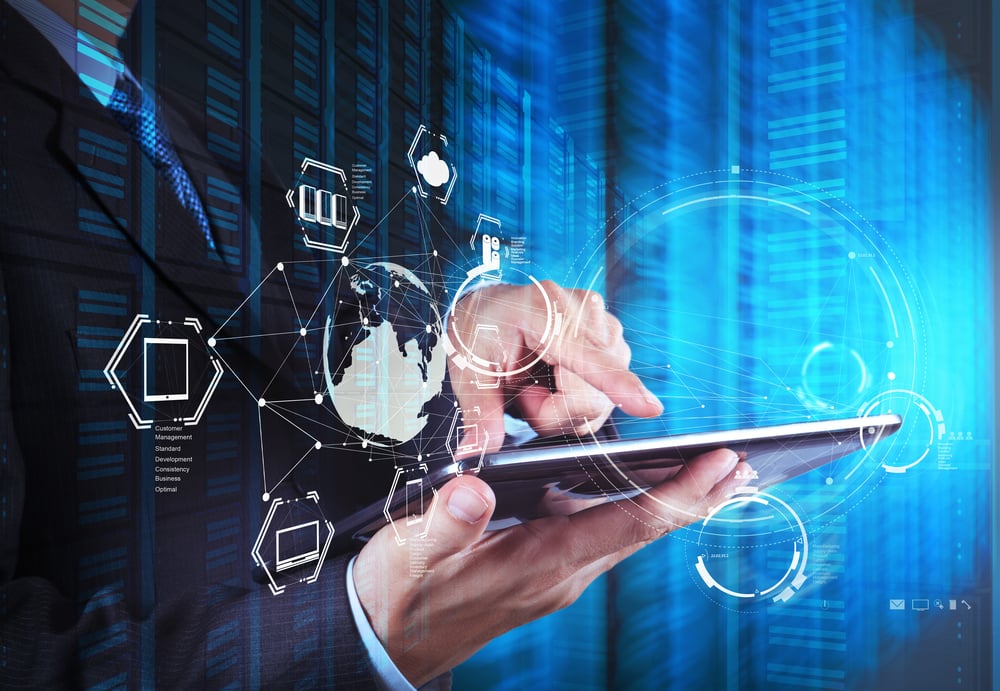 What is a Firewall?
A firewall is a device that sits in front of the network, monitoring all inbound and outbound traffic for probable threats. In the case that a firewall detects questionable activity, it processes those threats in accordance with the firewall rules and configuration. To put it simply, firewalls manage what is and isn't allowed to come and go through networks.
This works so efficiently because firewalls are quick to the punch when anything problematic attempts to penetrate the network. When a data packet requests access, firewalls inspect the packet ahead of time to determine if the request is legitimate or a potential threat.
Next generation firewalls take this approach a step further with Deep Packet Inspection, taking a deeper dive into the entire data packet to analyze its contents before coming to a security resolution.
Next-Generation Firewall
The term "Next-Generation Firewall" (NGFW) was first coined by Gartner Research, referring to the third generation of network firewall technology.

These firewalls build on the previous generation of firewalls, which were limited to port/protocol inspection and blocking, by tightly integrating additional capabilities. These capabilities are made up of in-line deep packet inspection (DPI), intrusion prevention (IPS), and application-level traffic inspection.

Some NGFW's also enable TLS/SSL encrypted traffic inspection, website filtering, QoS/bandwidth management, antivirus inspection, and integration with third-party identity management systems like LDAP, RADIUS, and Active Directory.


Any NGFW's are going to give you a lot of the same security features:
Ability to block and allow traffic based on ports and applications
Remote access via VPN (or better yet zero trust network access, though its less common)
Malware scanning or web traffic
SSL decryption inbound or outbound
IDS/IPS Intrusion Detection/Prevention System)
URL and content filtering for websites


Why are Next-Generation Firewalls Important?
As more organizations began using online applications and SaaS services, it became obvious that purely inspecting ports and protocols was inadequate to provide constructive network security.
The most significant innovation at the time was the capability to provide Layer 7 application profiling and IPS, enabling highly granular policy enforcement based on specific applications.
Next-generation firewalls are by now a mature solution category. Even so, the continuous mass migration of IT workloads to public-cloud IaaS platforms like Amazon Web Services and Microsoft Azure, is driving a push to expand the caliber of advanced firewalls yet again.
While your organization's firewall, backup and recovery plan, and other features are critical to maintaining a secure infrastructure, you may be left with some security gaps that are not being filled.

Read here to learn more about Web Application Firewalls if your organization has a website or other web applications that need protection.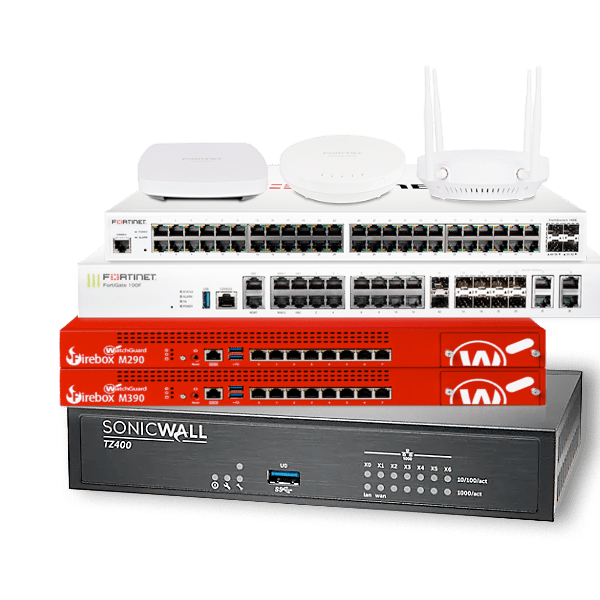 Top 3 Firewalls


Firewalls for Business


The recent firewall advancements into the cloud space are incredibly enticing, as your firewall can be deployed either on premises or in the cloud. Next-generation firewalls still provide great opportunities for your organization's security protocols.
We will be looking at both types of firewalls (NGFW and Cloud Gen), that are all great options to consider moving forward.
Here are our top 3 firewall recommendations for your business in 2023:
Barracuda Cloud Gen Firewall
Barracuda Cloud-Gen Firewall is a family of hardware, virtual, and cloud-based appliances that defend and enhance your dispersed network infrastructure. It delivers advanced security by tightly integrating a comprehensive set of cloud generation firewall technologies. These include Layer 7 application profiling, web filtering, malware and advanced threat protection, antispam protection, intrusion prevention, and network access control.
Additionally, Cloud-Gen Firewall incorporates highly resilient VPN technology with intelligent traffic management and WAN optimization capabilities. This helps you reduce line costs, increase overall network availability, improve site-to-site connectivity, and ensure uninterrupted access to cloud-hosted applications.

Scalable centralized management helps to reduce administrative overhead while defining and implementing granular policies throughout your overall network.


Features and Benefits
Barracuda CloudGen Firewall is known for its user-friendly interface, robust security features, and strong performance. It caters to organizations of different sizes, from small businesses to large enterprises, and offers flexible deployment options, including on-premises, cloud, and hybrid environments.
Barracuda's Cloud-Gen Firewall has many great features to offer, including:
Security


(Advanced Threat Protection, Botnet and Spyware Protection, Intrusion Detection and Prevention, Malware Protection, SSL Interception, Multi Factor Authentication/MFA, and more)



Connectivity & SD-WAN



(Adaptive Bandwidth Protection, Adaptive Session Balancing, Application-Based Routing, Dynamic Bandwidth & Latency Detection, Secure SD-WAN, Traffic Duplication, Performance Based Transport Selection, Site-to-Site Connectivity, Auto VPN, and more)



Intelligent Network Perimeters



(Application Control, File Contentment Enforcement, Deep Application Context, Custom Application Definitions, Web Filtering, User Identity Awareness, DNS Server, and Authoritative DNS)



Remote Access



(BYOD or Bring your Own Device, Secure Remote Access, Network Access Control, Mobile Portal, CudaLaunch, Secure Connector Appliances for IoT and SoHo)



Management & Automation



(100% scalability, IP-Less Networking, Object-Based Management, Repositories, Centralized Software Updates, Multi-Administrator Login, Role-Based Admin Capabilities, Multi-Tenancy, Status Map, Distributed Firewall, and many more)



Reporting



(Real Time Reporting, Firewall Report Creator, Cross vendor visibility with Tufin SecureTrack)
As shown in the list above, there is no short supply of incredible features you will find with Barracuda firewalls, and this makes them the best of the best firewalls in the market. Moving into benefits, Cloud-Gen firewalls have truly broken so many barriers in the tech industry and continue to impress our team every day.
Protect your Data
Modern cyber threats like ransomware and targeted attacks call for progressively sophisticated defense techniques that balance precise threat detection with fast response times.
Barracuda Cloud-Gen Firewalls offers a comprehensive set of next-generation firewall technologies to ensure real-time network protection against a wide range of network threats, vulnerabilities, and exploits. These can comprise of cross site scripting, SQL injections, denial of service attacks, viruses, trojans, spyware, worms, and much more.
What sets Barracuda apart from other firewalls is that they can be deployed across multiple physical locations as well as in AWS, Google Cloud Platform, and Microsoft Azure, making them quite versatile.
Secure Remote Access
Barracuda Cloud-Gen Firewall offers secure remote access solutions, including client-to-site VPN and site-to-site VPN connectivity. This allows remote workers to securely access company resources and enables secure communication between multiple locations.
See our Cloud Feature Comparison Guide to learn more about these cloud services.
Mitigate Cyber-Risks
With Barracuda's multi-layered security approach, you will be guaranteed comprehensive and reliable protection against persistent threats to your network. Cloud-Gen Firewall provides multiple layers of detection, including behavioral and heuristic analysis, advanced threat signatures, static code analysis, and sandboxing.

These factors of detection ensure protection against malware, ransomware, and other progressive cyber-attacks.
Barracuda Advanced Threat Protection
Barracuda's Advanced Threat Protection uses a highly advanced sandboxing analysis technology that essentially detonates any attachment that is not conclusively inspected by the preceding layers. When a new threat is identified, and a signature is created, the information gets pushed through to the pre-filtering layers.
In the event that the same threat tries to force its way into your network, it will be blocked without the need for repeating the resource-intensive sandbox analysis.
Simplify your Security Deployment in the Cloud


With simple, automated deployment, management, and configuration, you can fully leverage the benefits of SaaS and public-cloud services. Barracuda Cloud-Gen is purpose-built for dispersed networks, as cloud deployment is made simple with the integration of templates, API's and cloud native features. Hardware can be rolled out as needed to remote sites with little to no effort.
Built-In-SD-WAN



Finally, the Barracuda Cloud-Gen Firewall offers advanced SD-WAN capabilities and supports connections to multiple clouds, remote users, and allocated sites. There is no requirement to purchase a separate SD-WAN for the management of connectivity throughout many distributed locations.
To get started with Barracuda Cloud Gen Firewall, click here.



Fortinet Next-Gen Firewall
Transitioning back into next-generation firewalls and how they can defend your network, we will be looking at Fortinet. Fortinet is a top contender in secure networking, delivering its solutions to any of the following locations: remote office, campus, data center, branch, and cloud.


Fortinet FortiGate NGFW
Fortinet FortiGate is an innovative firewall line that is built to protect businesses from all kinds of web-based network threats. They come in an expansive variety of solutions and product types.
Fortinet's FortiGate series offers a wide range of high-performance firewalls suitable for small businesses to large enterprises. These firewalls incorporate multiple security features, including firewalling, intrusion prevention, VPN, antivirus, and web filtering. FortiGate devices are known for their strong security effectiveness, flexible deployment options, and centralized management through Fortinet's Security Fabric platform.
Features and Benefits


Fortinet FortiGate NGFW is a highly deployed network firewall in the industry, delivering high performing AI-powered security and threat intelligence, accompanied by secure networking convergence and widespread visibility.
Features of this firewall include:
AI-Powered Security



(Protect your campus, branch, co-location, data center & cloud with features scaling to any type of environment)



Deep Visibility

(Full visibility into applications, users & devices, even if encrypted, to identify and defend against threats)



Machine Learning



(Manufacture operational efficiencies into your environment and reinforce overworked IT teams)



Security Processor Units



(FortiGate ties key functions, like TLS 1.3 decryption, IPSec, and IDS/IPS, to specialized ASICs to deliver secure and optimal experiences to stakeholders)



Forticare



(Per-device support services provision access to more than 1,400 experts and guarantees effective operations and maintenance of Fortinet capabilities)



Network Convergence



(Protect and connect any edge at any scale with fully incorporated networking faculties, like SD-Branch, SD-WAN & 5G)


Here are some benefits of using Fortinet FortiGate:
Secure Hybrid, Multi-CLoud



Leverage to manage your firewalls from a centralized automated control console enables the user to have full visibility of their system from a single location. Automation of the most rudimentary tasks can help free up some resources as well



Manage Vulnerabilities and Stop Threats


Producing coordinated and uniform responses to network threats, system protections are generated in real time so that administrators can address potential threats with uniformly enforced custom solutions



Ability to scale up security to fit your changing needs


Users can speed up the transfer of data amongst themselves and increase the number of users without the worry of any performance being compromised. Networks can flourish and users can work together knowing the system won't slow down or be vulnerable to attacks



Secure Industrial and OT environments:


Deliver enterprise security for operational technology (OT) environments with FortiGate Rugged NGFW's.
Fortinet Application Control


Fortinet Network Firewalls offer advanced threat protection and SSL inspection, allowing you to see applications at Layer 7. With the use of dynamic application policies and filter-level controls, you can lower your enterprise attack surface.
Application Control is now available through the NGFW service and offers valuable security effectiveness. You can use application control to keep malicious, unwanted applications from reaching your network. This is accomplished through control points in the data center, at the perimeter, and internally between network segments.
For all these reasons and many others, Fortinet has become a top contender in the firewall space, closely ranking behind Barracuda.
Click here to see our 8 questions to ask every backup and disaster recovery provider.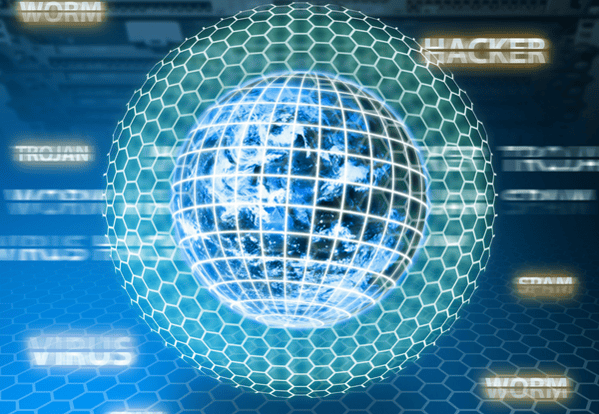 SonicWall NSa Series Next-Gen Firewall
Defeating advanced threats requires an advanced firewall solution that is constructed for your business' needs.

The SonicWall Network Security appliance (also known as NSa) Mid-Range Firewall is next-generation security made specifically for businesses of 250 users and more (mid-sized enterprise). You can work with the knowledge that you are being protected from the daily incursions, as well as from serious threats like ransomware and firewall breaches.

With on-box and cloud-based functionalities like TLS/SSL decryption and inspection, application intelligence and control, and secure SD-WAN, SonicWall provides quick and cost-effective security to keep your business on top.
Features and Benefits
Here are the features and benefits you will receive with the SonicWall NSa Gen 7 Series Next-Generation Firewalls:


Blocks More Attacks


Real-Time Deep Memory Inspection (RTDMI) proactively detects and blocks unknown malware via deep memory inspection. This is a progressive approach to defend against zero-day and side-channel attacks and other disguised threats.


Secure Remote Workers


With an SSL-VPN connection client that is simple to configure and deploy, remote workers are guaranteed to be provided with secure access to your corporate network from Mac, Linux, and Windows devices.


Secure SD-WAN Technology
SD-WAN technology is built into NSA firewalls, so you are not obligated to buy additional SD-WAN licenses and appliances. More cost-effective and secure network optimized for today's cloud focused and broadband-driven landscape.


Built-in Wireless Controller
Execute high speed wireless security by merging a NSa series next gen firewall with a SonicWall Sonic Wave wireless access point. These feature 2.5 GbE ports that enable multi-gigabit wireless throughput available in Wave 2 wireless technology.


Low Total Cost of Ownership
Make a SonicWall NSa firewall the beginning of enterprise savings. From reduced costs through zero-touch deployment to enabling SD-WAN and delivering NetSecOPEN-verifief threat block rates on par or surpassing competitors at a fraction of the cost.
Cloud-Based and On-Prem Centralized Management
Gain higher visibility into your enterprise even as it becomes more complicated on prem and off prem. Your firewalls can be integrated into a single-pane-of-glass licensing, management, reporting and analytics.
High Performance and Port Density
Position next generation firewalls that are built for mid-size and distributed enterprises to deliver necessary multi-gigabit threat prevention performance while providing high port density including 10 GbE ports for flexible network connectivity.
Network Security Manager
SonicWall Network Security Manager (NSM) is the final aspect we will be touching on, as it is of great importance when considering what firewall manufacturer is the best fit for your business. With NSM, you can manage and deploy all your firewalls, connected access points and switches, in one simple interface.
As the number of firewalls in your enterprise increases, so does the challenge of finding a strategy to manage them all. Security Network Manager scales with your company and its security needs.

From one console, see hidden risks, misconfigured policies, and make compliance less difficult with a complete audit trail. It is a great tool to centralize your firewall management and gain more efficiency.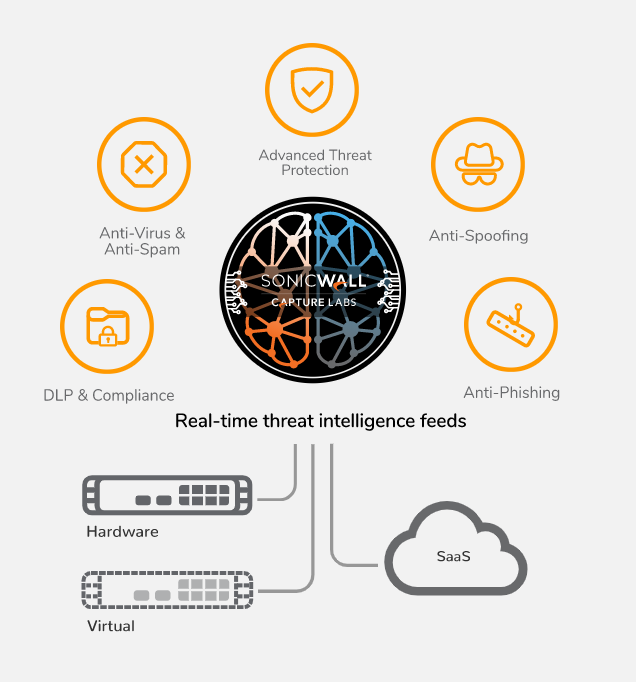 Comparison of Business Firewalls
For managing multiple devices/sites and having good tech support, nothing beats Barracuda, our choice for best firewall. For the best price-to-value ratio, Fortinet would be the best choice. SonicWall consistently provides solutions with a lower TCO without needing to compromise on performance, so they will also give you a good bang for your buck.
The benefits that set these apart from competitors come from user interface, ease/speed of configuration, price to value, and tech support. On the other hand, when comparing features, they're almost identical.
Barracuda gets high ratings for value, advanced threat detection, ease of deployment and management, and quality of support. Their TINA tunnels are quite impressive for interconnecting multiple sites. More than 150,000 organizations around the globe use Barracuda products, and they have a high presence in the market. Barracuda will go above and beyond in their customer service and support, which makes them top tier.
Fortinet Fortigate's firewall solutions stand out from other competitors for several reasons, most valuable being the power and robustness of their firewalls. They use of a single piece of software as opposed to multiple pieces, which allows users to complete tasks more efficiently.
Similar to Barracuda, FortiGate has cloud deployment functionality, enabling control of the full network from one interface. While Fortinet and SonicWall share similar strengths, the greatest difference between the two is in support for cloud virtualization technologies, where Fortinet has more of an edge.
SonicWall is a good fit for those businesses that may be cost-conscious and are looking for more throughput at a fair price. With that being said, its cloud security, compared to Barracuda and Fortinet, is less mature.
Find the Right Firewall with Datalink's Help

Network security appliances need to be sized and configured for your environment's specific needs. While a one size fits all strategy can be favored, it often times comes at the expense of slow performance, sporadic network downtime, and clunky configurations.

The best way to find the best firewall equipped for your business needs is to work with experts authorized by firewall manufacturers, like our team at Datalink Networks.
Your IT network is essential to the success of your business and affects all employees and departments within your organization. That's why it's so important to partner with experts in the industry, to ensure your network meets your business needs while staying within your budget.
Datalink Networks helps you select, deploy, and manage your network, including server upgrades, virtualizations, firewalls, and more to connect and protect your organization.
Contact Datalink Networks