7 min read
SD-WAN: What is it and How Does it Work?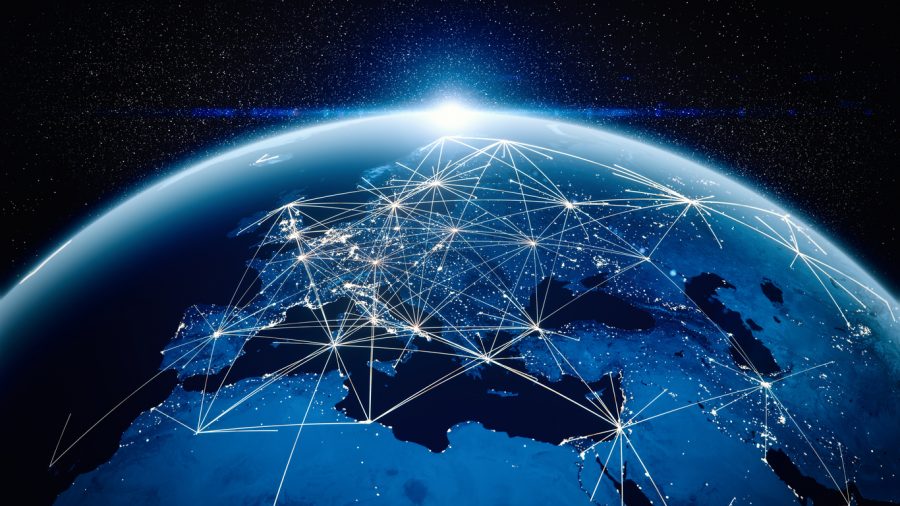 A study done by analyst firm IDC reported that 95% of enterprises will be using SD-WAN technology by 2022 and 42% have already deployed it. With such a strong market presence, you may have been hearing about SD-WANs over the past few years, but what exactly is SD-WAN and why is it important? Keep reading to find out.
What is SD-WAN?
A WAN, or a "Wide Area Network", is a collection of local area networks that connect and communicate with each other. For example, if you work on a computer you are likely connected to a WAN with the other computers in your company. Simply put, a WAN is a network comprised of other networks.
SD-WAN stands for "Software Defined Wide Area Network" which is the new and improved version of the traditional WAN architecture. SD-WANs tie Local Area Networks together, like a traditional WAN, however it also separates the control plane to one centralized location to manage the whole network and all the applications within it at the same time.
How does SD-WAN Work?
Routers, firewalls, edge devices, applications, and more that were traditionally managed by individually configured devices can now be managed as a group through a central location. SD-WANs facilitate a simplified form of management that gives your IT team the tools to prioritize critical applications, dynamically add bandwidth to support it, as well as easily facilitate quick installations and policy changes. This simplified form of management runs based on application-awareness priorities, intelligently steering network traffic.

SD-WANs also allows for a combination of transport services such as LTE, broadband, MPLS, and Ethernet as well as incorporates redundancy. This securely directs traffic across the WAN through any of these transportation services based off real-time traffic patterns. If one of these transportation methods fail, your SD-WAN will automatically reroute the traffic using another method, increasing efficiency and improving the user experience.
Although the first form of SD-WAN was a dedicated appliance, the market has recently been changing. Firewall manufacturers in 2020 have been coupling enterprise class security with enterprise SD-WAN features, essentially obsoleting dedicated SD-WAN only appliances.
Why is SD-WAN Necessary?
Companies will continue to migrate applications to the cloud as their legacy network, made up of routers and MPLS circuits, become more expensive to maintain and can't deliver the level of performance companies require. In fact, 93% of enterprises have a multi-cloud strategy as of 2020 according to the annual study done by Flexera. These applications that are deployed at branch locations have traditionally been networked back to their corporate headquarter site to connect to the internet for two reasons:
1. Enterprise class security solutions are in place at corporate
2. Corporate has a faster internet connection.
SD-Wan manufacturers have created software that integrates with major cloud platforms to identify and connect directly to the network's shared connection point, also called the point of presence. Branch network users can now bypass corporate as the entry point into cloud applications and connect to the cloud service point of presence. This is called secure cloud connectivity and often decreases your organizations cost and yields a better user experience. Although it is inherently complex, this process can be automated through SD-WAN's modern approach.
Learn about Zero Trust Network Access (ZTNA) and how ZTNA works.
Conclusion
As you can see, SD-WAN is incredibly beneficial and will continue to improve. Due to its application-aware routing you get improved application performance, increased business productivity and agility, as well as higher efficiency and predictable service. The central management control function can even reduce your IT costs and the workload of your IT Team. We will continue to see SD-WAN firewalls deployed at organizations across the world, increasing security and improving performance.
To learn more about how Datalink Networks can help your organization with SD-WAN deployment please contact us today!
Contact Datalink Networks