5 min read
Microsoft Security: What is Microsoft Defender for Business?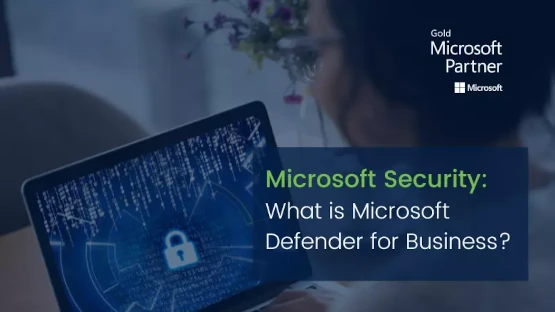 According to Homeland Security, ransomware attacks have been up almost 300% and are on the rise to target everyone from government agencies to small and medium businesses. In response to this increase in cyberthreats, Microsoft will be introducing a version of its industry leading Microsoft Defender for Endpoint solution to organizations of 300 employees and below. Microsoft Defender for Business is built to provide small to medium sized organizations with enterprise-grade endpoint security that is both easy to manage and cost-effective.
See about Microsoft teams security. A guide to Microsoft 365 security and compliance.
Is your Network Secure? Learn more about our complimentary security audits. In addition, Datalink Network security audits often find unused and/redundant Microsoft services saving your organization money!
What is Microsoft Defender for Business?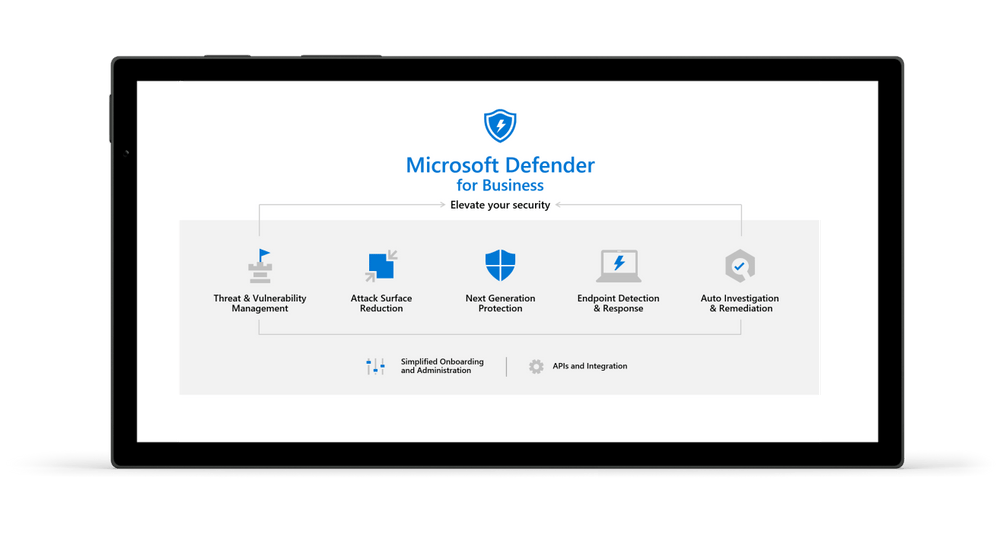 The purpose of Microsoft Defender for Business is to improve security from traditional antivirus to next-generation protection, threat and vulnerability management, and endpoint detection and response. Defender for Business helps you protect against cybersecurity threats including ransomware and malware while also offering simplified configuration and management.
With this license SKU, Microsoft hopes to bring enterprise-grade endpoint security from its leading Microsoft Defender for Endpoint solution to reach a target market of businesses up to 300 employees.
What does Microsoft Defender for Business include?
The capabilities and features of Microsoft Defender for Business are listed below:
Threat and Vulnerability Management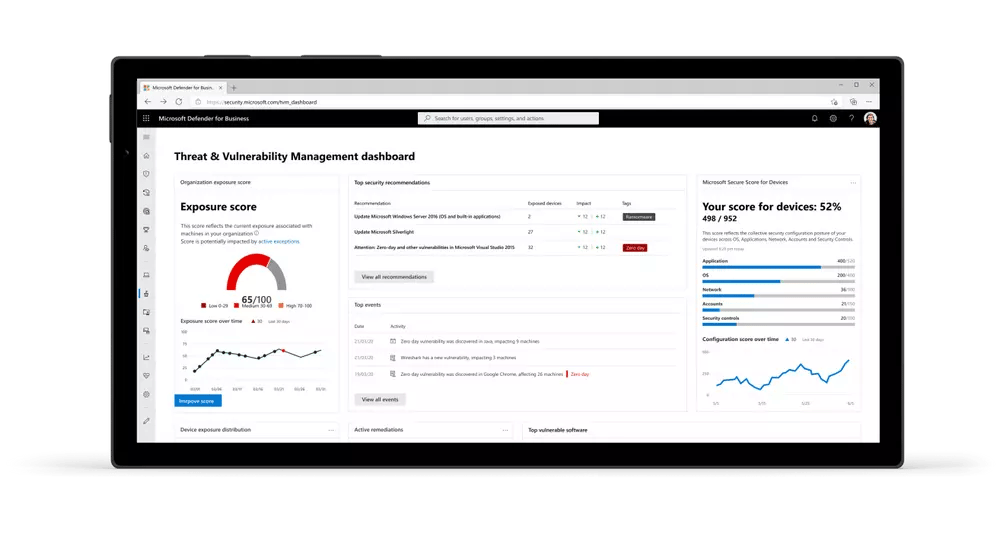 The threat and vulnerability management dashboard is set to help you prioritize and focus on the cybersecurity weaknesses that pose a threat to your business. Your IT admin will be able to see your organization's exposure score, Microsoft secure score, and security recommendations to prioritize and remediation vulnerabilities within your environment.
Next-Generation Protection and Attack Surface Reduction
The Next-Generation protection will help protect against cybersecurity threats with antimalware protection while reducing the attack surface of your organization through devices and applications.
Endpoint Detection and Response (EDR) and Automated Investigation & Remediation
The endpoint detection and response feature within your organization will send your organization behavioral based detection and response alerts. Your IT admins or managed service provider will then identify persistent threats and remove them from your environment.
However, due to the automated investigation and remediation feature, your team will be able to reduce alert volume and remediating threats so that you may prioritize tasks and focus on sophisticated threats.
APIs and Integrations
If your organization has existing security platforms and reporting tools, your IT admin will be able to create automated workflows to integrate security data from all your platforms.
Click here to learn about the ultimate guide to build your information security program.
How do I install Microsoft Defender for Business?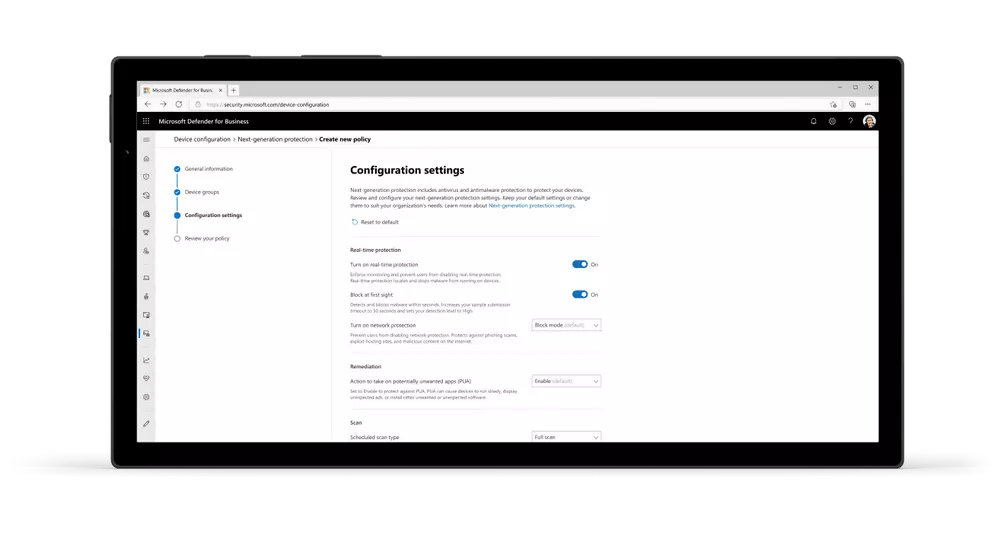 Due to its simplicity, a specialist is not required to install and manage Defender for Business. The product itself includes client configuration along with wizard-driven set up and recommended security policies activated out-of-the-box. If you do require assistance to install Microsoft Defender for Business please contact our team to schedule a free consultation.
Microsoft Defender for Business Price
Microsoft Defender for Business is designed to deliver enterprise-level security at a cost-effective price point to businesses with under 300 employees. Due to its simplicity, Microsoft Defender for Business allows your IT team to lower operational overhead given its easy-to-manage onboarding process.
Microsoft Defender for Business will be available to purchase directly through Microsoft or through a Microsoft Partner Cloud Solution Provider, like Datalink Networks. Your organization will be able to purchase licensing:
Through a CSP provider or directly through Microsoft as a standalone license priced at $3 per user per month
Bundled as part of Microsoft 365 Business Premium license
Read about Microsoft account security alert.
Need Help Getting Started?
Datalink Networks is a premier Microsoft Gold Partner that specializes in all things Microsoft. Our main goal with our clients is to understand your organizational goals, requirements, and budget so that we can work together to maximize your Microsoft and IT investment.
For help getting started on Microsoft Defender for Business or Microsoft Defender for Endpoint please submit the form below to connect with one of our representatives for more information.
Note: Microsoft Defender for Business is currently not available for preview or purchase.
Learn about Microsoft security stack. You will find a complete guide to Microsoft security.
Contact Datalink Networks