11 min read
What's New for Microsoft Teams in 2023?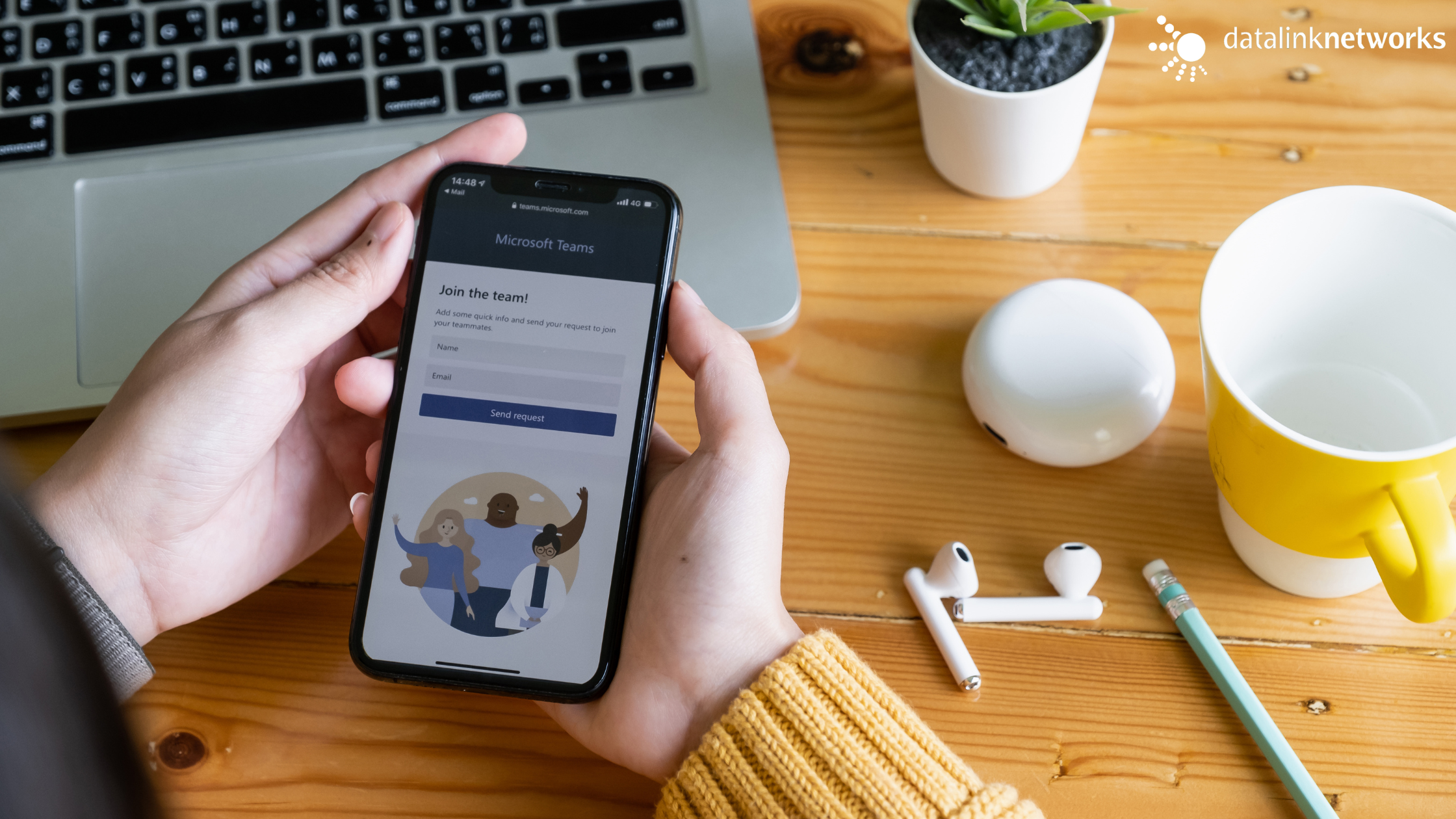 With remote work becoming a new normal after the pandemic, digital team collaboration tools have become essential for businesses. Microsoft Teams has a wide range of features to offer your online business efforts and will be rolling out even more beginning next year. You can expect most of these to be available by the first half of 2023, with Microsoft Teams Premium being the most anticipated.
Need help with Teams? Our expert team is standing by with exclusive Teams tips and massive discounts on all Microsoft software! Best price, guaranteed!
These new additions to Teams are not only adding to your online capabilities as a company, but also helping bring people together. These capabilities bring cohesion and unity to an entire workforce.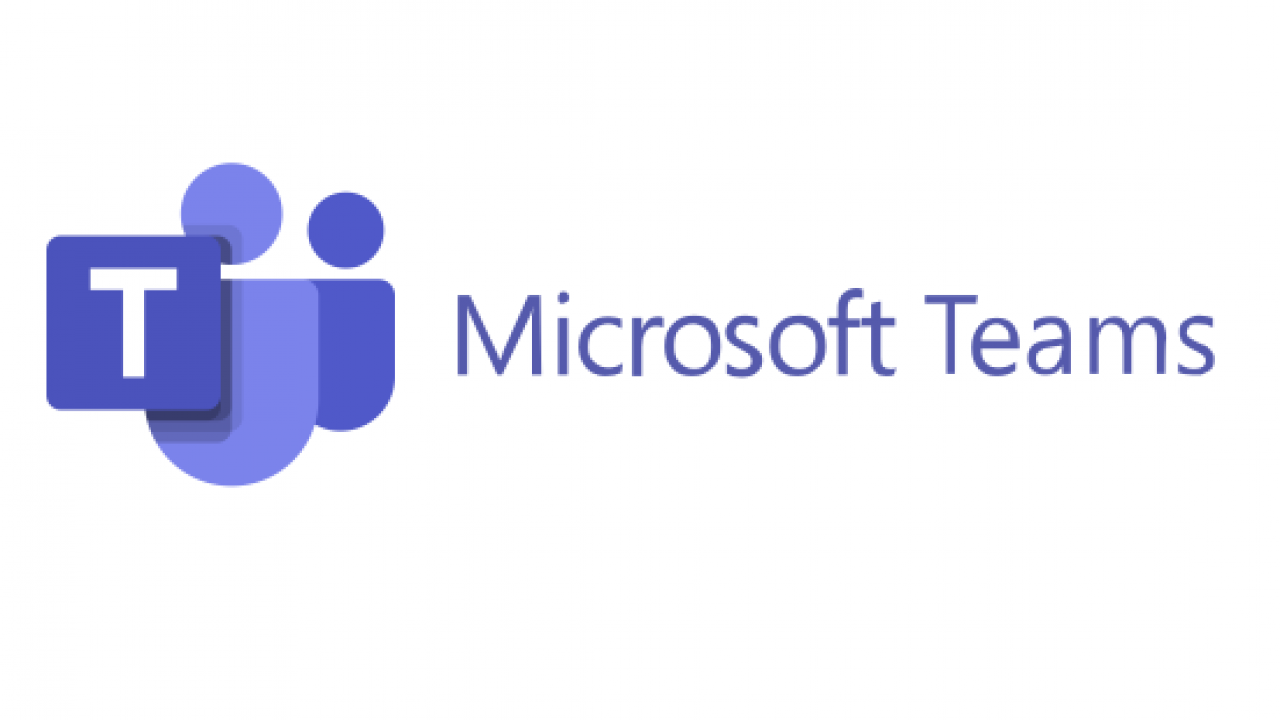 Microsoft Teams launched in November 2016 as part of the Office 365 productivity suite. Teams is cloud-based team collaboration software that is integrated with the Microsoft 365 and Office 365 applications suite.

In this software, the core capabilities include video meetings, file sharing, calling, and business messaging. All types of businesses can incorporate Teams, as it enables local and remote workers to collaborate on content in real time across various devices.

It is especially useful for organizations that have a mix of in office and remote employees, as it keeps them closely connected and communicating at the click of a button.
For a complete guide on the Microsoft Teams Phone System, click here.





Top Things to Know
Whether you're in the beginning stages of researching how to manage a hybrid work environment, or a well-rounded MSP studying up on the latest customer offerings, here are the top things to know about Microsoft Teams.
Secure Collaboration
Teams provides all the security features of the Microsoft 365 suite, including two factor-authentication and encryption in all stages of the cloud. Data in Teams will remain secure, not to mention compliant, as it will meet ISO-27001 requirements.
As protected as Teams may be, there are no restrictions on collaborating with others internally or externally. There is an option for the admin to create guest accounts for Teams within the 365 Admin Center. This allows for easy consulting with any external stakeholders you may need to speak with, whether that be clients, business partners, or even contractors.
Powerful Calling Options
Teams is a powerful video conferencing tool, but its calling capabilities go even further than that. With Teams, the communication is always consistent as it offers outbound calling from mobile devices and PC's. For any employees who work a hybrid schedule, successful communication is guaranteed wherever you may be located.
If you haven't already migrated to a cloud-based phone system, see our Microsoft Teams Phone System Migration Plan to get started.
Industry Support
As of the last couple years, Teams offers great features that are specific to these industry types: healthcare, education, and emergency services.
For healthcare, Teams now provides an EHR connector. This allows healthcare providers to make secure video calls with their colleagues or patients directly within a supported electronic health record system. They can also schedule visits through the calendar right from the EHR portal, making appointment setting convenient.
On the educational side, Teams supports something called virtual breakout rooms, which are essentially a place for small groups to gather and have brainstorming sessions/conversations. These are great tools for teachers to take advantage of as they can plan for students to work together on group assignments.
Diving into the more advanced abilities, there is an educational Group Policy Wizard, enabling administrators and teachers to establish new channel "classrooms." These are well secured for both educators and students.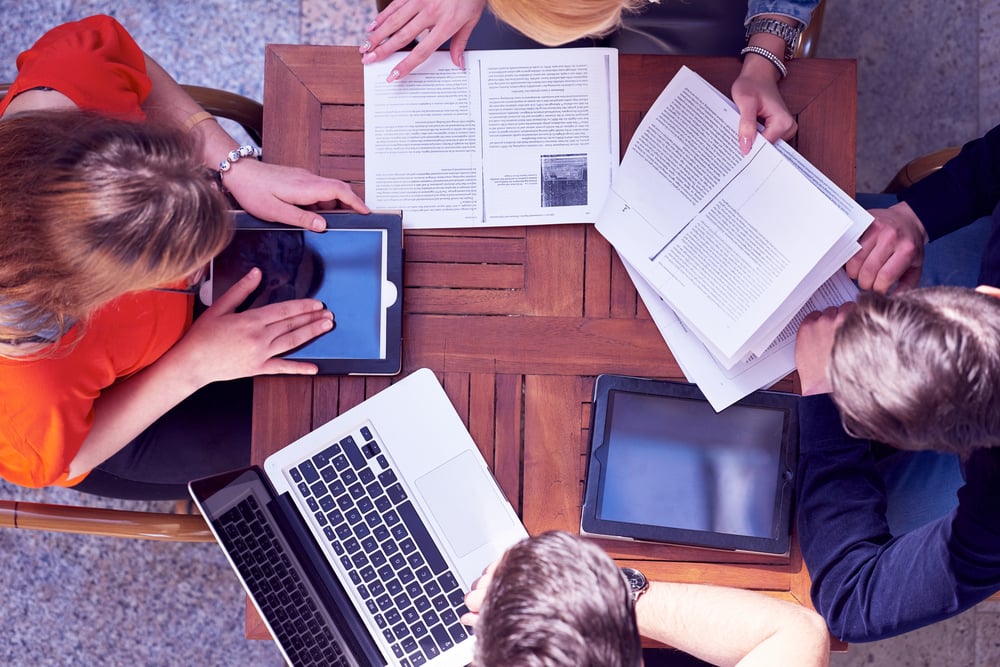 New Features in Teams
There are several innovations coming soon to Microsoft Teams, to make teamwork even more simple and inclusive than ever before. Keep reading to discover all the new features and solutions announced at Microsoft Ignite.
Microsoft Teams Premium
Microsoft Teams Premium intends to take one-on-one calls, large group calls, webinars, and virtual appointments to a whole new level. This new offering will heighten security, personalization, and intelligence for the Teams experience you already know and love.

Not only will Premium improve the overall quality of meetings, but it will also save you money in the long run, as you get everything you need for one low price. There will be no more disjointed costs or add-ons to worry about; the cost will be bundled.
Teams Premium will begin rolling out February 2023. Availability for new features within Premium are expected to launch in the first half of 2023, which will include meeting guides, intelligent recap, advanced virtual appointments, and many more.
Meeting Guides


Generally, when setting up an online meeting, most people use the default settings, as adjusting these takes time and effort. The brand-new meeting guides in Premium help to actively create the experience that aligns with your meeting expectations.
The guide is simple to customize to your specific needs and is managed by IT. You will be able to select from a list of different meeting guides and the options will already be set for you, so there's no need to plan and organize ahead of time.
The guides available for selection include a brainstorming meeting, client call, or a help desk call. Leaders can be certain that these meetings are secure, as the guides ensure compliance with company policies and best practices.
Custom Meeting Branding
Similar to how companies deck out their offices with swag and personalization, Teams will be giving users the opportunity to virtually do the same.

With Premium, you can develop customized meeting branding for use in the meeting lobby and create custom backgrounds for employees to have fun with. There will be lots of room for creativity with this functionality of meeting guides.
Intelligent Recap
With Intelligent Recap in Teams Premium, you receive the power of AI to make any meetings, whether present or absent, far more impactful and productive. To begin, intelligent recap uses AI to recommend action items and owners, so there is no chance of a missed follow-up. This feature can be compared to having a virtual assistant in attendance of every meeting.
Once the meeting is complete, intelligent recap will produce smarter recordings to keep you in the loop of exactly what is spoken about and when your name is mentioned. This will be generated through chapters and insights, that are automated to keep tabs on when a screen is shared during the meeting, or even at what time you leave. The close tracking of insights will make catching up on what is missed effective and very simple.
Search is now more intelligent with suggested speakers who are personalized to you, and this is determined by who you work closely with. This helps to efficiently search through the transcripts of those that you may be interested in.
Live Translation for Captions
Online meetings allow more people to connect than ever before. As of now, in Teams meetings, there are speaker-attributed live captions and transcription to make it easy for any viewers to follow along. But what happens if one of these viewers does not speak the same language?
Teams Premium is taking this feature to the next step, delivering AI-powered, real-time translations from 40 spoken languages, so meeting participants can read captions in their own language.

The organizer of the meeting just needs to have Teams Premium in order for all attendees to enjoy live translated captions. Not only does this break down language barriers for your company's global meetings, but it also makes the conversation flow smoothly across all landscapes.
Advanced Meeting Protection
The whole idea of advanced meeting protection in Teams Premium is that you now have the ability to safeguard meetings that are confidential or that need extra security. There are meetings containing business sensitive information that either get covered verbally in the conversation or screen shared. Some examples of meetings that will need additional security are financial discussions, undisclosed product launch reviews, and board meetings.
There are new meeting options, like watermarking to deter leaks and restricting who can record, which provide additional protections to keep conversations private. Microsoft 365 E5 customers, who receive the highest security protocols, can leverage their existing Microsoft Pureview Information Protection sensitivity labels to apply relevant meeting options automatically. That makes the process of setting up protected meetings much simpler.
All you have to do is choose one of the familiar sensitivity labels that is already in use to safeguard sensitive data across M365, and let the automation lead the rest of the way. In the Security and Compliance Center, compliance admins can edit their existing labels to implement the recommended meeting options when using the label in a meeting.
Virtual Appointments
The perception of virtually connecting with customers has evolved from a necessity to an opportunity for better engagement with an audience, as well as more rapid business growth.

With Virtual Appointments capabilities available in both Office and Microsoft 365, employees can schedule appointments and customers can easily join through a mobile browser. With the launch of Teams Premium, you will get advanced Virtual Appointments to manage the end-to-end appointment experience.
Delight Clients
Meeting attendees who may not be technically inclined shouldn't experience any problems joining online, because they are not required to download the Teams app. With Teams Premium, the process of joining a virtual meeting is as seamless as possible.
Customers will be sent an SMS notification that will instantly connect them to their virtual appointment through a mobile web browser; and they will enter a custom waiting room while waiting for the appointment to start.
Streamline Appointment Management


There are various platforms to schedule appointments, but most of them are non-integrated and make it difficult for appointment setters to manage these efficiently.

Thankfully, with Teams Premium, appointments can be set up and managed all in one place, with advanced abilities such as appointment queuing. This can be done with both on-demand and scheduled virtual appointments, which is so convenient.


Measure Rich Analytics

Lastly, there can be an absence of metrics surrounding attendance or participation over time, which makes it challenging to gain insights and trends that would improve business outcomes and the overall customer experience.

Another benefit of Teams Premium is the insight on all your virtual appointment experiences, such as no shows/wait times with department, staff, and organization level analytics.
Advanced Webinars
Moving into advanced webinars, it can be difficult to stand out in today's world amongst all the distractions and constant communications we find ourselves lost in. It's important to break the mold as a growing business online, and really engage those attendees you are targeting.
Teams Premium will be expanding upon the general webinar functionality already available in Office 365/Microsoft 365 offerings. These webinars offer the secure experience of Teams, combined with new event management and host controls, that are sure to provide a much more engaging experience for all viewers.

Connecting with your audience will be achievable whether you are looking to grow business by connecting with prospects, onboarding and training new employees, or promoting a new product. All of these (and more) will be possible with the new functionality of Advanced Webinars.
Streamline Registration Workflows
As far as the registration experience is concerned, improvements are to come with the new capabilities of registration waitlist and manual approval. Permitting the waitlist will allow registration to remain open even after the event has reached its capacity. Keeping this open allows for additional people to register and be added to the waitlist automatically.

As new spots become available, those who are waiting will be moved to the pending approval stage. Here, the organizer can filter through registrant's information to determine whether or not they would like to approve or reject their entry. As a final note on this feature set, you can make changes to the start and end time of your registration, making the planning process less of an obstacle.
Smart Devices
Finally, available in early 2023, is the Yealink SmartVision 60 intelligent camera, the first of its kind. This is a 360-degree panoramic camera specifically designed for Teams Rooms. Microsoft engineers, in collaboration with Yealink, NVIDIA, Ricoh, and Intel, constructed and designed this camera from scratch.


The Yealink SmartVision 60 camera will deliver numerous video streams, so remote attendees can see all attendees present in the room within their own frame of view. AI active speaker tracking is also supported by the Yealink, allowing remote attendees to determine who the speaker is as the conversations jump back and forth.

In the months ahead, the camera will additionally support people recognition. Once you enroll biometrics into the secure Microsoft cloud, the profile data of users will pop up within video frames of those who are physically part of the Teams Room. How cool is that?
Concluding Thoughts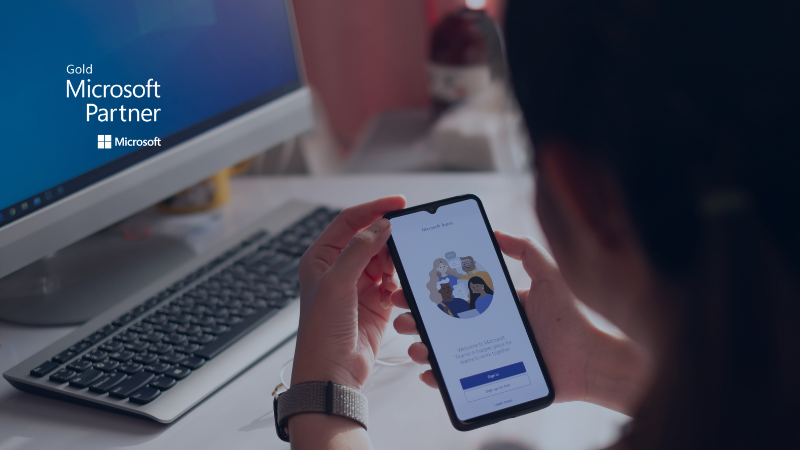 All of these features within Microsoft Teams Premium will be rolling out beginning February of 2023. Be sure not to miss out on all these advanced additions to the platform that is known and loved by so many. If your organization would like to make the shift to Teams from an on-prem phone system, don't hesitate to do so. Microsoft Teams is such a huge stride for those working remotely, due to COVID-19, or just due to personal preference. Here is how Datalink Networks can help your team with this migration.
Datalink Networks is a managed service and IT solutions provider that leverages our partnerships with UCaaS providers, like Microsoft Teams, to deliver the best solutions and services in Unified Communications.
We will:
Assess your current communications environment
Select the right UCsaaS solution for your organization
Design a project plan and proof of concept
Prepare you for migration
Configure and install your solution
Support you after deployment


Contact us today to get started on your unified communications journey.
Contact Datalink Networks