First, What is a Data Center Technician
Broadly, a Data Center Technician (DC Tech) provides all the necessary support to keep a business's data center operating smoothly. A good DC Tech is essential to medium-sized to large businesses who rely heavily on data and store their information on local servers.
Need a full service MSP? Check out the top 5 benefits of using a dedicated Managed Service Provider!
A good DC Tech is knowledgeable and capable of handling a wide variety of problems that may arise. Quick thinking and fast problem solving can limit downtime, saving companies hundreds of thousands of dollars. Conversely, DC Techs MUST be experts in network security and have extensive backup plans in place to keep business continuity.
A good DC Tech combines knowledge, caution and quick thinking to provide companies with an IT expert capable of handling anything that is thrown their way!
Data Center Technician Job Description
A typical DC Tech's job is centered around providing the necessary technical support for a company's data center. Knowledge of technology is a must, with an emphasis on operating systems, network infrastructure and numerous methods of hardware and software deployment.
Read more on managed service providers and how they can help your business!
DC Techs should be capable of network installation, configuration and problem troubleshooting/resolution.
A typical Data Center Technician job description will contain the following responsibilities at a minimum:
Installing and maintaining data center devices
Understand technicalities, identify errors, monitor occurrences and resolve errors within the data center infrastructure
Maintain records and event logs - submit logs to superiors
Devise practical troubleshooting solutions and educate staff members on solution protocol
Carry out assessments and inspections on data center operations and efficiency
Develop new ideas to improve business, business security and/or business efficiency
Presenting and teaching best security practices to staff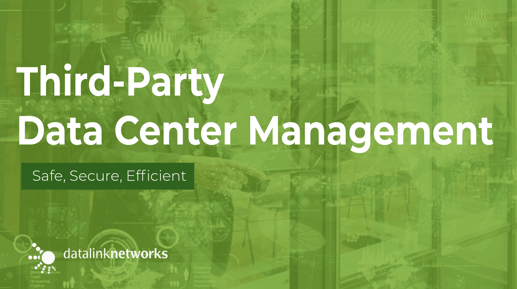 Data Center Technician Education Requirements
Most DC Techs have a bachelor's degree in Computer Science or IT Engineering. Additionally, training in hardware and software administration can be extremely valuable.
This field has numerous certifications that can better a DC Techs knowledge and skill set. Typically, the certifications are unique to a specific brand or product line (examples: Cisco, Microsoft, Dell, HP… etc.).
A combination of core competency, illustrated through a bachelor's degree, and continued education through certifications give DC Techs the valuable knowledge and skills to not only execute a certain task, but understand the high-level reasoning behind technical decisions.
Alternatives to In-house Data Center Technicians
For many emerging businesses, in-house DC Techs are a thing of the past. A reliance on the Cloud Services and the competitive need to implement today's most cutting-edge IT solutions has shifted this role to third-party IT service providers.
Companies who use third-party services not only save money by cutting full-time positions, but increase security and efficiency by having access to an entire team of Data Center experts.
Companies shifting to the third-party option find they can focus more on their core business, while the service provider focuses on their strength, managing data centers. There are numerous excellent IT service providers located across the country. Datalink Networks is a top IT Service provider with decades of experience in Data Center Management.
What to Look For in 3rd-Party Data Center Management
Hiring a third-party provider is very similar to hiring a full-time employee. It is imperative as a hiring manager you thoroughly vet and make sure the provider has the knowledge and expertise to take over your data center management.
Need an MSP? Check out the benefits of working with Datalink Networks!
Here are a few questions you should be asking when researching potential candidates:
Who have they worked with?
What size companies?
Do they have ample positive testimonials?
What does their team look like?
Who would work on your project?
Will they handle all responsibilities in-house or will they "offshore" certain tasks?
What certifications do they hold?
Who are their technology partners?
What is their preferred tech stack?
As stated above, in most circumstances hiring a third-party will exponentially increase the knowledge available for your DC maintenance and improvement. Hiring the right third-party service provider is certain to boost efficiency and performance at a fraction of the process of a FTE.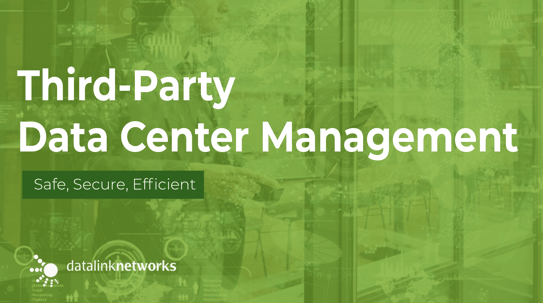 About Datalink Networks
Datalink Networks was founded in 1988 in Santa Clarita, CA. Datalink specializes in providing IT Solutions for organizations in 4  key technology areas: cloud technology, cybersecurity, networking, and managed services. The Datalink Networks certified engineering team specializes in disaster recovery, network security, email security, Microsoft 365, and much more.    
For over 30 years Datalink Networks has been providing IT solutions to mid-size and large businesses alike. If your business is ready to increase efficiency while reducing costs, be sure to get in touch!
Contact Datalink Networks