8 min read
How BlueVoyant's Modern SOC Solution can Enhance your Microsoft Security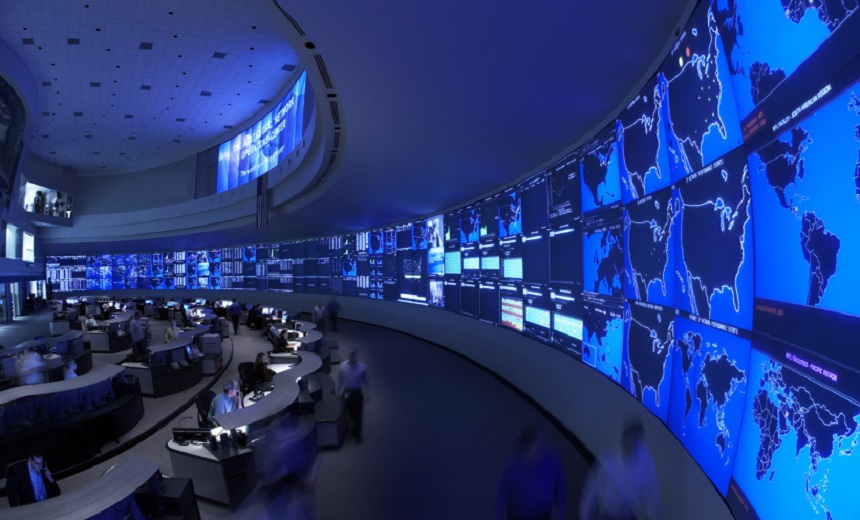 Due to the acceleration of digital transformation over the last couple of years, the chance for a cyber attack to threaten your organization has increased. We have seen this create problems for clients with internal IT teams that are already stretched too thin or lack the security resources to enforce a strict cyber security program, let alone one that is focused towards protecting their Microsoft tenant.
Is your Network Secure? Learn more about our complimentary security audits. Datalink Network security audits often find unused and/redundant services. Our finds not only make your network more secure, but save your organization money!
Given our highly interconnected world, BlueVoyant strongly believes in cloud-native and fully integrated security solutions that work to expand on your organization's existing investments in Microsoft security tools. Continue reading to discover how the BlueVoyant Modern SOC can work to enhance your Microsoft security.
Learn about Microsoft Teams security. Click here to read our guide to Microsoft 365 security and compliance.
Who is BlueVoyant?
BlueVoyant is an expert-driven cyber security company that enables cyber security defense and protection through technology and tailored services. Through their purpose built cyber security services, BlueVoyant defends organizations of all sizes against threats through real-time data sets and industry leading analytics.
Accolades, Awards, and Recognition
BlueVoyant announced that it won the 2021 Microsoft Security 20/20 Partner Award for Top MDR Team on May 13, 2021. This awards recognizes BlueVoyant for its excellence in innovation, integration, and customer implementation with Microsoft Technology.
The company was also recognized by The Channel Company CRN for their 2021 Emerging Vendors list in the Security category, which honors new and up=and-coming technology vendors that have proven their commitment to innovation and growth
BlueVoyant Services and Solutions
BlueVoyant's services and solution set spans across 6 main categories that includes:
Third-Party Cyber Risk Management
Microsoft Security Services
Managed Security Services
Incident Response and Cyber Forensics
Digital Risk Protection
Professional Services
Visit BlueVoyant's website to learn more or book a meeting with a representative!
---
What is the BlueVoyant Modern SOC solution?
The BlueVoyant Modern SOC solution provides enterprise customers with a complete portfolio of Microsoft security focused services, including a customized deployment of Microsoft security tools, ongoing platform care, maintenance, and 24/7 security operations as a service. Through this portfolio of automation and human security analysts the Modern SOC provides customers with end-to-end services in consulting, implementation, platform management, and management security.
Read the ultimate guide to build your information security program!

Source for Image
Benefits of BlueVoyant Modern SOC
The BlueVoyant Modern SOC allows you to leverage your Microsoft investment and truly take advantage of security capabilities. The benefits of the BlueVoyant Modern SOC are outlined below.
Benefits of BlueVoyant Modern SOC
Reduce level of risk with 24x7 monitoring and AI capabilities
Lower total cost of ownership by eliminating the time and cost of managing security hardware and software technologies
Optimize cloud spend by reducing Azure log ingestion costs by up to 40%
Fast time-to-value through quick and simple deployment
Ongoing technical support and customer success 24/7
The BlueVoyant Modern SOC is designed to come to you to where your data is and to assist your team with the monitoring and protection of your assets and resources. Connect with a representative today or request an information packet to learn more.
Here is the ultimate guide to Endpoint security. Check the top Endpoint security solutions (2021).
Why Trust BlueVoyant and Datalink Networks?
Through our trusted partnership Datalink Networks and BlueVoyant will enhance your internal IT infrastructure with a team of world-class cybersecurity experts and process automation to help your business protect itself.
Your organization will be delivered with:
- Frontline Expertise
- Integrated Intelligence
- Effective Automation
- Dedicated Account Management Team
The more your business expands and uses the cloud or internet to connect with external parties, your organization becomes more vulnerable to cyber attacks, Cyber security does not have to be a complicated issue for your internal team, instead Datalink Networks and BlueVoyant can work to build you a cyber security program that minimizes cyber security and operational gaps. Contact us today to see how you can started!
Blog post: how to protect your Microsoft Office 365 data.
Schedule your free Consultation
Contact Datalink Networks