8 min read
The Complete Guide to Microsoft Gold Partners - What is a Microsoft Gold Partner?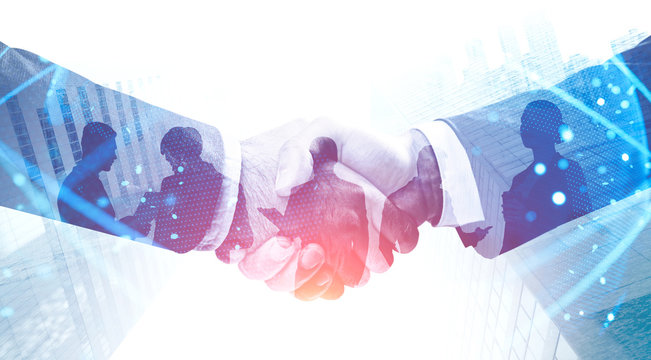 When you need help with your IT environment or Microsoft tenant, it can be difficult to decide who you should choose. Every service provider will tell you why they're the best, but how many can actually prove it? From tested expertise, to proven experience, to customer satisfaction, a Microsoft Gold Partner can be just the organization you are looking for.
In case you missed it, Datalink Networks is now a Microsoft Gold Partner!
Table of Contents
What Is A Microsoft Partner?
---
What Is A Microsoft Partner?
Microsoft offers a program for partner organizations called the MPN, or the Microsoft Partner Network. Within this program, organizations can be ranked in one of three ways for a variety of different areas: a partner, a silver partner, or a gold partner. To earn the silver or gold status in any of Microsoft's 18 competencies, the partner organization needs to meet specific requirements set forth by Microsoft, as Microsoft states that these status' demonstrate "a specific, proven skill set to customers. Because Microsoft competencies are aligned with how customers buy, customers can easily identify a company's capability and expertise."
Read the benefits of a dedicated Managed Service Provider!
What Does A Microsoft Gold Partner Do?
Microsoft Gold partners specialize in providing up-to-date Microsoft technology-based customer solutions all over the world. A certified Microsoft solutions provider can assess your business goals, identify a solution that meets your business needs and help your business become more agile and efficient. Microsoft Gold solutions providers can also help you take full advantage of the cloud in order to open a wide array of new opportunities for you to grow your business and revenue.
Looking for more out of an MSP? Here are 6 signs that your MSP is doing a bad job!
---
What Are The Requirements Of A Microsoft Gold Partner?
The road to becoming a Microsoft Gold Partner can be a lengthy one. First, the organization in question must become a member of the Microsoft Partner Network. The organization will begin as a regular partner before earning Silver or Gold competencies. The general criteria for Silver and Gold competencies are outlined below.
Silver Competencies represent the ability to provide service in a specific business solutions area. Organizations with silver competencies are among the top 5% of Microsoft Partners worldwide. The general requirements for a silver competency include:
Gold Competencies represent the highest level of certification an organization can obtain for a specialized technology or service area. These partners are recognized as the top 1% of Microsoft partners worldwide due to their proven excellence and innovative business solutions.
Be a member of the Microsoft Partner Network (MPN)
Have at least 4 Microsoft certified professionals in your organization pass certification exams for each desired competency
Meet performance requirements per competency (revenue, training, KPI, etc)
Pay an annual fee
---
What Competencies Can A Microsoft Partner Receive?
The areas of which a Microsoft partner can receive either silver or gold competencies are outlined below. For details on the requirements of each competency please visit Microsoft's website.
Applications and Infrastructure

Application Development
App Integration
Cloud Platform
DevOps
Datacenter

Business Applications

Cloud Business Applications
Enterprise Resource and Planning (ERP)
Project and Portfolio

Data and AI

Data Analytics
Data Platform

Modern Workplace and Security

Collaboration and Content
Communications
Cloud Productivity
Enterprise Mobility Management (EMM)
Messaging
Security
Small and Midmarket Cloud Solutions
Windows and Devices
Benefits Of A Microsoft Gold Partner
Working with a Microsoft Gold Partner can result in four main benefits for your organization.
#1 Save money by partnering with a Microsoft Gold Partner
If you're like most organizations, the bottom-line is incredibly important. Working with a Microsoft Gold Partner allows you to take advantage of exclusive discounts only offered by gold partners. To receive the best price on Microsoft Office 365 licensing contact our representatives for a quote.
#2 Up-to-date Technology
Technology changes at the speed of light- just think about all the technological advanced made in the past 5 years. Today's problems cannot be solved with outdated technology, so having a partner that keeps up can be a huge benefit for your organization.
It is mandatory for Gold Partners to continually update all certifications and competencies to ensure that they are up-to-date with the latest technology. By working with a Microsoft Gold Partner like Datalink Networks, you will be working with a team who isn't stuck in the past and will be able to find the most advanced solutions to solve your organization's specific needs and requirements.
Read the top 5 reasons to get an MSP today!
#3 Highly Experienced Professionals and Subject Matter Experts
It's no secret that when taking advice from someone, their industry experience plays a large role in how seriously you take it. You don't want to accept help from just anyone, especially when it comes to something as critical are your organization's IT infrastructure.
Microsoft Gold Partners are not new to the industry and have the experience and certifications to show for it. Microsoft has rigorous standards and requires and Gold Partners have to re-certify each year, so you can feel confident that you have experienced and competent people on your side.
#4 Quick Escalation and Dedicated Support Team
If you've ever tried to get in contact with Microsoft directly, you know how difficult it can be to get ahold of someone to get a question answered. Microsoft Gold Partners have the unique advantage of a direct connection to Microsoft and their resources. While your Gold Partner can likely answer any questions you have, they are also able to escalate to Microsoft directly if needed. Gold partners are offered guaranteed response times, advanced support partners, and quick escalation.
We can reduce your license costs! Get a free license audit today!
---
How Do I Find A Microsoft Gold Partner?

To find a Microsoft Gold Partner within your area you will need to first visit the Microsoft Solution Provider search page. Next, you will have to fill out your city or address, organization size, and what products or services you are searching for.
Once you hit go, you will be taken to a page that lists all the providers in your area. Finally, you will need to filter for Gold Partners. To do this, select the partners filter at the top of the screen and find the drop down titled "Find providers with competencies". Here, you can filter for "Show providers with Gold competencies". Here you will find all the Gold Partners in your area that can help you with the products or services you selected.
Visit our Microsoft Solution Provider Page
---
Why Choose Datalink Networks As Your Microsoft Gold Partner?

Datalink Networks is an IT managed service and solutions provider with over 30 years of experience serving organizations of all industries and sizes nationwide. We hold Microsoft Gold competencies in 4 areas including: Communications, Data Platform, Project and Portfolio Management, and Cloud Productivity. Additionally, we hold Microsoft Silver competencies in; Small and Midmarket Cloud Solutions, Cloud Platform, and Collaboration and Content.
What separates Datalink Networks from other Microsoft Gold Partners is our dedication to building long-lasting relationships with our clients. We strive to be your #1 trusted point of contact for all things IT. Our dedicated team of account managers and engineers work with you to understand your organizational goals and criteria to provide you with tailored and proactive service. When you work with Datalink Networks, you can be confident that you are working with people who are experienced and who deeply care about your satisfaction. Contact us today to begin maximizing your Microsoft investment.
---
Contact Datalink Networks