10 min read
Microsoft Azure vs. AWS vs. Google Cloud – 2021 Cloud Feature Comparison Guide
Between increased saving, increased security, and lower downtime, there are several reasons why your organization should migrate to the cloud in 2021. In fact, according to Right Scale's Annual State of the Cloud Report, 72% of businesses used a private cloud while 91% of businesses used a public cloud in the year 2020.
If your organization is new to cloud services or is thinking of switching to another provider, you may be wondering which one is the right choice for your organization. In this blog, you will see pros and cons of the top 3 platforms on the market: Microsoft Azure, AWS, and Google Cloud.
Learn more about Microsoft Azure by reading this article.
What is the Cloud?
"The Cloud" refers to servers accessed over the internet rather than physical servers stored and managed locally. This allows organizations to run software through the cloud, access data and files universally, and have their cloud vendor maintain their server.
Many cloud vendors run "as a service" where users pay a set monthly or annual fee for on-demand access to their IT infrastructure and the features included. The most common types of Cloud-as-a-service offerings are IaaS (Infrastructure-as-a-service), PaaS (Platform-as-a-service), SaaS (Software-as-a-service), and FaaS (Function-as-a-service). Each model is built differently but achieves the same goal: to give your organization the cloud servers it needs to thrive.
See how to move to the Cloud with Azure.
What is the difference between Microsoft Azure, AWS, and Google Cloud?
Microsoft Azure Pros and Cons
Microsoft is one of the largest, most successful technology companies across the world, so it's no surprise that their cloud platform, Microsoft Azure, is popular amongst the cloud computing space. Over 95% of Fortune 500 companies use Azure and with over 90+ certifications, it has the most comprehensive set of compliance offering of any cloud service provider. Additionally, Azure has over 200 cloud products to help organizations solve for any scenario. These include products in categories such as Computing, AI + Machine Learning, DevOps, Integration, and more. If your organization already uses Microsoft, Azure's natural linking capabilities make it an easy choice.
Pros
In terms of security, Azure has a Security Center that unifies security management and enables advanced threat protection across hybrid cloud workloads. Additionally, there is Azure Information Protection, Azure Sentinel to run intelligent security analysis, and more for IoT, hybrid cloud, and web applications. Azure Elasticity is a service that automatically scales Azure resources with the changing demand to save organizations money and maintain efficiency.
Cons
Customer's biggest complaints of Azure are customer support and unexpected outages. Like all other Microsoft products, support is minimal. It requires users to submit a ticket through the Azure portal and only subscription management and billing support is included with the Azure subscription. Technical support is only provided if you purchase an Azure Support Plan which ranges from $29-$1,000 depending on level chosen, and tickets do not get answered immediately. Along with poor support, Azure has had significant outages such as one in September of 2020 that lasted for 5 hours. This downtime left organizations across the US without access to their server, stopping some businesses completely.
AWS Pros and Cons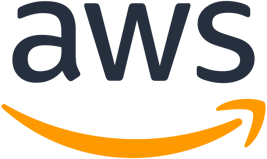 Amazon, while synonymous with online shopping, runs one of the most powerful cloud platforms in the world. This most veteran cloud platform, with the first verion launched in 2002, owns roughly 1/3 of the market, surpassing their competition. In fact, in the 2020 Magic Quadrant for Cloud Infrastructure as a Service, Gartner ranked AWS the highest in both completeness of vision and ability to execute. Additionally, in 2018 AWS was named the most developer-friendly platform based on a survey of over 750 US-based developers. With 80 AWS services to choose from, your organization can find a solution to any problem.
Pros
Key AWS features include mobile friendly access , serverless cloud functions, and database services. AWS offers a broad set of tools like AWS Amplify and AWS AppSync to support workflows for native iOs and Android, allowing users to build, test, deploy, and scale apps. With serverless computing, your organization's infrastructure management is handled by AWS so you can focus on running code, building workflows, or other tasks. Additionally, AWS works with a broad range of database services including MySQL, Oracle, and DynamoDB.
Cons
In terms of disadvantages, AWS has difficulties with running a hybrid cloud environment. As one user stated in their review of the service:
"If you want to keep some infrastructure on prem, the amount of loops you have to jump through and "gotchas" you encounter are truly frustrating"….."We've ran into many show stoppers when discovering pieces of our current infrastructure doesn't play nice with whatever AWS is offering."
While AWS does offer some products for hybrid cloud such as AWS Outposts, Data center extensions, and VMware cloud migration, it may be wise to consider alternatives if your organization intends on keeping some portion of your server on-premises.
Google Cloud Pros and Cons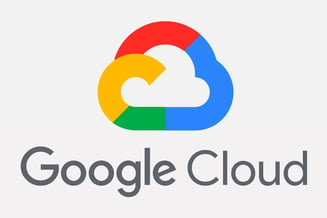 Google, while last in the race based on the 2020 Magic Quadrant for Cloud Infrastructure, still had a 47% increase year-over-year from this most recent quarter and ranked as a "leader" within the industry. With customers in leading companies such as Spotify, Target, Twitter, and PayPal using Google Cloud, it is easy to see why Google Cloud is a large competitor for both AWS and Azure. Their covered infrastructure ranges over 200 countries and territories, and will soon be expanding into several new regions such as Paris, Milan, and Madrid. Similarly to Azure, if your organization is already using Google products, like Google Workspace, they naturally link together making it the most logical option.
Pros
Key Google Cloud Features include their Google-grade security, environmentally friendly data center, and big data innovations. Google grade security has been built to meet compliance requirements such as CSA STAR, PCI DSS, and ISO/IEC. With a wide range of security products and secure-by-design infrastructure, Google Cloud will help you remain secure and complaint. For organizations where being environmentally conscious is a priority, Google Cloud data centers run on half the energy of a typical data center, and run on 100% renewable energy where available. Additionally, with big data technology innovations like MapReduce, Bigtable, and Dremel, your organization can easily handle mass amounts of data with ease and analytics.
Read about security in the Cloud by clicking this link.
Cons
Cons of Google Cloud is that it lacks features and deploying is difficult. As explained through the Gartner Magic Quadrant, Google Cloud is lowest of its competitors in both completeness in vision and execution. There are minimal IoT features, less compute services, and less options for file storage and transfer. Many users have also stated their difficulty migrating and deploying Google Cloud. While these cons do not take Google Cloud out of the running, ensure that features you need that may be available through other platforms are offered here as well.
See our top 5 reasons to migrate to Azure in 2021.
Pricing Comparison for Cloud Providers
Pricing for cloud platforms is based on many different factors including products and services used, time allotted, capacity, and more. Each platform also offers a free trials or tiers:
Azure

: Azure offers a free trail for 12 months and includes $200 credit to spend for the first 30 days. More than 25 products offered are always free

AWS

: AWS offers a free tier that does not expire and is available to all customers with limited products. Additionally, there is a 12 month free trial for new AWS customers that includes additional free products.

Google Cloud

: Google Cloud offers a free tier that does not expire, with 20+ products up to monthly limits. Additionally, new customers get $300 free credit to explore more features.
Google Cloud and Azure both have soft limits that are placed to help prevent fraudulent accounts from using excessive resources. This also helps limit risk for new users and keeps them from spending more than intended exploring these platforms. This limits can be changed, but help create a safety-net around new users. AWS offers a similar feature called service quotas, that provides the same assistance.
Because pricing is so complex, it is difficult to do an accurate price comparison. Azure boasts up to 85% savings compared to AWS, but to determine the true cost of these cloud services for your comparison, you will need to map out the services desired and use the pricing calculators available for Azure, AWS, and Google Cloud individually.
Alternatively, Datalink Networks has the tools to run a scan within your network and will put together a side-by-side estimate of what each cloud platform will cost. Datalink Networks can also offer discounted rates for these cloud platforms and can configure and deploy you cloud platform choice for your organization. For more information please contact us today.
Contact Datalink Networks