3 min read
Windows Autopilot: The Ultimate Solution for Seamless Device Onboarding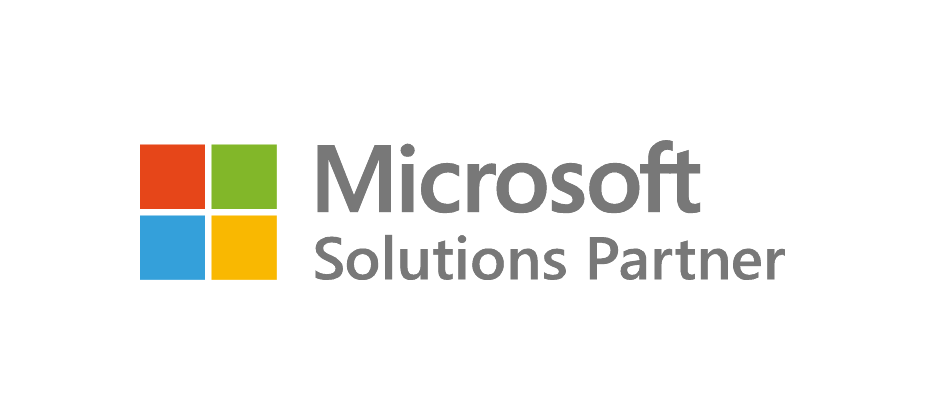 Windows Autopilot for your organization
In the fast-paced digital landscape, organizations strive for efficiency, productivity, and seamless device management. Windows Autopilot emerges as the game-changing solution that streamlines device onboarding, revolutionizing the way organizations deploy and configure Windows devices. In this comprehensive article, we embark on an immersive exploration of Windows Autopilot, delving deep into its key features and unveiling how managed services providers can harness its power to transform device management for organizations.
Want to learn more about Azure? Read this article on how an Azure migration can benefit your organization.
Unraveling the Power of Windows Autopilot:
Windows Autopilot empowers organizations to streamline the provisioning, configuration, and deployment of Windows devices, leaving behind the traditional burdens of manual setup and cumbersome imaging. Its innovative capabilities offer a plethora of benefits, revolutionizing the onboarding process:
Are you overpaying for Microsoft 365? As a Microsoft Cloud Partner, Datalink Networks can save your business up to 30% on licensing fees! Speak to a Microsoft Specialist today.
1. Self-Service Device Deployment:
With Windows Autopilot, the device onboarding process transforms into a self-service experience. End users can unbox a new Windows device, connect to the internet, and follow a simple set of instructions to configure the device for their specific needs. This seamless, user-centric approach eliminates the need for IT intervention, expediting the onboarding process and empowering employees to be productive from the moment they receive their device.
2. Zero-Touch Provisioning:
Windows Autopilot introduces zero-touch provisioning, effectively automating the entire device setup process. IT administrators can preconfigure devices using cloud-based tools, ensuring that each device aligns with organizational policies and configurations. As a result, end users receive fully configured devices, ready to use right out of the box. Zero-touch provisioning reduces setup time, simplifies device management, and enhances overall IT efficiency.
3. Customizable User Experience:
Windows Autopilot allows organizations to craft a tailored and branded user experience during device setup. With customized branding and personalized welcome messages, organizations can create a seamless and engaging experience for end users. This not only enhances user satisfaction but also reinforces brand identity and organizational culture.
4. Seamless Integration with Azure Active Directory and Intune:
Windows Autopilot seamlessly integrates with Azure Active Directory (AAD) and Microsoft Intune, providing a comprehensive device management ecosystem. AAD ensures secure identity management and authentication, while Intune delivers robust mobile device management (MDM) and mobile application management (MAM) capabilities. Together, this integration facilitates centralized device management, security enforcement, and compliance across the organization.
5. Autopilot Reset and Troubleshooting:
Windows Autopilot offers the Autopilot Reset feature, empowering end users to reset their devices to a pristine state, while retaining organizational policies and configurations. This feature is invaluable for troubleshooting issues or preparing devices for reuse within the organization. The ability to efficiently refresh devices reduces downtime and minimizes the burden on IT support.
Would your business benefit from Azure? Read more about why Azure is right for your organization.
Managed Services Provider: Empowering Organizations with Windows Autopilot
Managed services providers (MSPs) play a pivotal role in leveraging the capabilities of Windows Autopilot to empower organizations with seamless device onboarding and management. Here's how MSPs can add value to organizations through their expertise:
Are you overpaying for Microsoft 365? As a Microsoft Cloud Partner, Datalink Networks can save your business up to 30% on licensing fees! Speak to a Microsoft Specialist today.
1. Expert Implementation and Configuration:
MSPs bring extensive experience and expertise in implementing and configuring Windows Autopilot. By collaborating closely with organizations, MSPs can tailor Autopilot setups to meet specific business requirements, ensuring a seamless transition to this revolutionary device management solution.
2. Customized Deployment Strategies:
Every organization is unique, and MSPs understand the importance of tailored solutions. By working closely with clients, MSPs can craft customized deployment strategies that align with an organization's workflows, compliance needs, and security standards. This collaborative approach ensures a smooth and efficient device onboarding process that meets organizational objectives.
3. Ongoing Support and Monitoring:
MSPs go beyond initial implementation; they provide ongoing support and monitoring to ensure optimal performance and efficiency. Regular maintenance, updates, and troubleshooting ensure that devices continue to operate at peak performance, minimizing disruptions and enhancing end-user productivity.
4. Security and Compliance Management:
Windows Autopilot is designed with security in mind, and MSPs play a crucial role in ensuring that organizations implement the necessary security measures. By configuring security policies, enforcing encryption, and managing device access, MSPs safeguard organizations from potential threats and data breaches, maintaining compliance with industry regulations.
5. Scalability and Growth Facilitation:
As organizations grow, their device management needs evolve. MSPs possess the scalability to adapt Autopilot deployments, accommodating organizational expansion seamlessly. Whether onboarding new devices or integrating additional services, MSPs provide a flexible framework that supports organizational growth and transformation.
Conclusion:
Windows Autopilot represents a revolutionary step forward in device onboarding and management, promising organizations a streamlined and user-centric experience. Its self-service capabilities, zero-touch provisioning, and seamless integration with Azure AD and Intune make it the ultimate solution for modern device management. When complemented by the expertise of managed services providers, organizations can fully unlock the potential of Windows Autopilot, benefiting from tailored deployments, ongoing support, and robust security measures. Embrace the power of Windows Autopilot and witness a new era of productivity, efficiency, and device management excellence within your organization.
Contact Datalink Networks