3 min read
DLN & BCCHS Prep for Digital Learning with Microsoft Teams Integration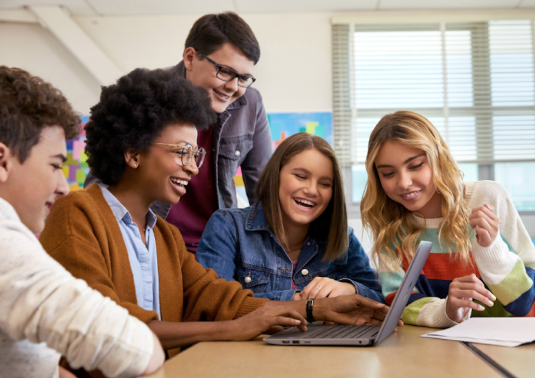 Santa Clarita, CA- August 26, 2020 Datalink Networks received a contract from long term client, Birmingham Community Charter High School (BCCHS), to upgrade its virtual learning platform from Zoom to Microsoft Teams. BCCHS has trusted Datalink Networks for over a decade with all IT strategy, planning, and implementation. This Microsoft Teams integration is the largest project both parties have entered to date.
Read our in-depth comparison of Microsoft Teams vs Zoom vs Google Meet.

This upgrade includes video conferencing services and a full integration of the BCCHS LMS program allowing for all schoolwork and projects to take place through Microsoft Teams. With the selected Microsoft A-5 license and full integration services provided by Datalink Networks, BCCHS will receive full access to all Microsoft apps, migrate from Exchange to the Cloud and now have School Data Sync.
Once Microsoft Teams is implemented into BCCHS, Datalink Networks will integrate Teams Cloud PBX to serve as a modern replacement for the existing legacy Avaya phone system. This will complete the centralization of all important and daily functions for the educators on to the Cloud.
Read more about Microsoft Teams!
Sarah Obloy, the instructional technology coordinator at BCCHS, has been at the forefront of the Teams integration process. Excited about the Teams integration, Obloy stated, "The changing landscape of school due to mandated distance learning has required teachers and administration to take a hard look at how content is disseminated to students and staff and what hardware and software is required to keep the connection and collaboration between students and teachers safe, secure, and easy." Obloy also noted that, "Microsoft Teams is able to hook into many of the education software programs (Aeries, Canvas, and Google Classroom) that [BBCHS] currently uses. Teams will be able to take attendance much more efficiently than Zoom, provide additional security features, and offer built in collaboration spaces to replace our in-person meetings."
COVID-19 has forced educational institutions of all sizes to optimize their digital learning platforms. Communication and collaboration platforms, like Microsoft Teams, are now playing a much larger role in overall educational strategy.
Service to the educational sector executed by Datalink Networks has seen a tremendous spike in business in 2020. An increase in demand for both connectivity devices and communication and collaboration software have helped Datalink Networks to post two of their better quarters on record.
Read how a Managed Service Provider like Datalink Networks can greatly improve efficiency and lower cost for your organization!
About Datalink Networks
Datalink Networks was founded in 1988 in Santa Clarita, CA. Datalink specializes in providing IT Solutions for organizations in 4 key technology areas: cloud technology, cybersecurity, networking, and managed services. The Datalink Networks certified engineering team specializes in disaster recovery, network security, email security, Microsoft 365, and much more.
For over 30 years Datalink Networks has been providing IT solutions to K-12 schools nationwide. During the COVID- 19 pandemic Datalink Networks has been helping K-12 schools adopt to a new learning environment by helping supply Chromebooks, Hotspots, Microsoft 365 licensing, and a full integration of Microsoft Teams with LMS and school phone systems integrations.
Contact Datalink Networks