7 min read
Managed Services: Las Vegas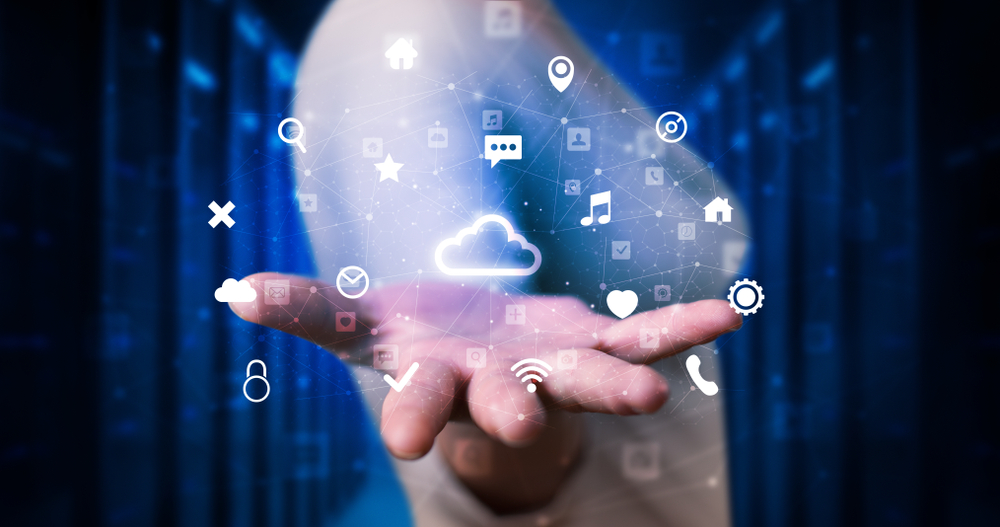 Datalink Networks is an award-winning Managed Service Provider. Datalink Networks works with businesses of all sizes, specializing in saving mid to large-sized businesses thousands of dollars on licensing costs.
"We pride ourselves on our attention to detail, amazing customer service, and licensing savings."
-Don Wisdom | CEO | Datalink Networks
Information Technology: Las Vegas
The location of your business matters. Cyber criminals like to target prominent businesses in well-known locations. If you are a business in the USA, you are automatically a target.
If your business is in a prominent location like Las Vegas, you could be an even bigger target.
Cyber criminals know that businesses in prominent locations likely have more to lose.
If your business operates in the Las Vegas area, it's not if your business will be attacked, but when. Take the necessary precautions and make sure your network and data are secure.


Las Vegas Cybersecurity: Phishing


Innovation in Las Vegas invites risks; mainly, the threat of cyberattacks.
Since 2020, hackers are targeting companies with large amounts of data, looking for any entry into their networks. As security evolves, the skillsets of hackers are evolving as well.
The following points shed some light on hacking trends today:
These potential disasters can be prevented by hiring a reputable email security provider. With a reliable email security provider in Las Vegas, data breach attempts will be countered by an organization's heavy line of defense.
IT Support: Security Measures


One step a business can take to prevent phishing is to educate their staff through Cyber Security Awareness Training. This program is a Group Policy in Las Vegas that trains employees on the small details which signify a phishing email. As individuals gain awareness of what to look for, each member of a company is more likely to spot and prevent phishing emails.
An alternative route an organization can use is to upgrade its web application firewalls in Las Vegas. Firewalls are network security systems which block fraudulent access to a network. When a firewall configuration strengthens, the entire system becomes more secure.
A few companies that employ these services are Microsoft Azure and Barracuda. Barracuda offers premium email security to companies in Las Vegas. Many organizations in Vegas are migrating to Azure Cloud, which includes Firewall service. Microsoft Gold Partners in Las Vegas offer these services for all budgets.
Lastly, a short-term tool to determine the status of your network security is discovered through a Network Security Assessment in Las Vegas. When you understand where your security stands and what areas need work, you can develop a plan for upgrading your network.
Cloud Computing: Microsoft Azure


If your organization is in the IT space, you have heard of the cloud. Cloud services offer a company the ability to manage data through a third-party network virtually. IT has become so common today because data is in surplus, and storing all this information with a physical server is a burden. Businesses across the globe are prospering with cloud solutions, and accessing the cloud is vital for companies who hope to keep up with their competition.
Microsoft Azure is one of the leaders in cloud infrastructure and provide a simple transition from physical servers to the cloud. Azure migration in Las Vegas is adaptable to an organization's needs, follows an integrated plan with existing Microsoft users, and meets standardized compliance requirements. Microsoft Cloud Storage is uncapped for those who partner with Azure.


Benefits of Azure
Small-Large Organizations

Azure synchs well with businesses of all sizes, ranging from small companies to the biggest enterprises. Azure issues a monthly or yearly model to adapt to your situation. Azure cost calculation in Las Vegas assesses your budget and determines the plan that will work for your specific situation.


Support IT Infrastructure

Cut your time and costs by maintaining your data in the cloud rather than on premise. In addition, Azure makes it easy to deploy Microsoft apps with little to no downtime.


Security, compliance, and disaster recovery

Microsoft highly values security and built Azure with the idea in mind of protecting your data. Secure standards are set with the responsibility of storing its clients' data.
Azure has many compliance certifications and is a common service used in high-risk industries like government and healthcare. Services such as multi-factor authentication and disaster recovery restore data in just a few hours to defend a network in case of a breach. Employing cloud computing services in Las Vegas, like Azure, is important to a company's well- being.
Microsoft Intune


Microsoft Intune is a tool linked to Azure that specializes in mobile device management. With Intune, a single user device can control how remaining devices are used, including tablets, laptops, and mobile phones.
Intune's Mobile Device Management in Las Vegas integrates with Azure Active Directory and Azure Information Protection to coordinate a company's network.
Intune Features
Prevent emails from sending to external users
Give mobility to employees for device use anywhere
Separate personal and company data
Install Microsoft apps easily to devices within your organization
By activating Intune deployment in Las Vegas, companies will have a steady grasp on the use of all the devices in the organization.


NIST Compliance
Businesses around the world that communicate with government agencies must follow a set of national standards. The companies who follow these security guidelines follow NIST compliance in Las Vegas. This is one of the first protocols your company must handle before conducting business with large businesses and government agencies. Most companies in Las Vegas are aligned with this set of protocols to ensure a more secure environment and garner trust with partners.
Managed IT Services

Managed IT services in Las Vegas provide assistance by offering support and quick feedback of technical problems. This allows for a stream of communication within your network. Las Vegas Managed Service Providers (MSP's) install and upgrade the latest applications into your system for the most efficient functionality. In addition, they handle all technical details of a network from either a remote area or a physical location.
Datalink Networks: Your Trusted MSP

Datalink Networks is a Managed Service Provider located in Southern California. We have been providing our clients elite customer service for over 30 years with an outstanding track record of trust and competence. Our mission is to ensure your company can operate with a network that is fully functional, efficient, and secure.
We have assembled a team of highly skilled engineers with extensive Microsoft training to handle any problems you may be experiencing.
Our relationships with Microsoft and Barracuda allow us the best pricing of all Microsoft products and cybersecurity. We take advantage of these resources to provide our customers the best service available. We keep a close eye on this by encouraging challenging feedback for our outsourced IT support in Las Vegas.
Datalink's central headquarters are located in Santa Clarita, California. However, through our outsourced IT support, we are able to reach and serve clients anywhere around the globe. We recently have expanded our services to San Diego, Arkansas, and more locations around the United States. As we extend our Managed IT services to Las Vegas, we take every measure to provide the best service in the area.


Contact Datalink Networks