Barracuda Free Email Threat Scan
Over 90 % of Cyber Attacks Start With Email
Secure your Office 365 journey with one solution. Datalink Networks offers a free Email Threat Scanner through Barracuda Networks:
> Take the Scan and see all of the phishing attacks on your email domain for 12 months
> Learn how Barracuda can secure your from malware, phishing attacks, and train your employees on cyber safety with one product offer
> Get a 30 Day Security Plan to Secure Your Network and Meet Compliance Mandates
Get your Free Email Threat Scan Today!
Discover Threats Hiding in your Inbox Right Now - For Free
98% of organizations with Office 365 harbor malicious emails inside their mailboxes; and it's crucial to discover email threats before your users do. 11,000+ organizations have used the scanner to discover 7M+ threats hiding in their mailboxes. Get your free scan now - it's fast, safe, and has no impact on your email performance.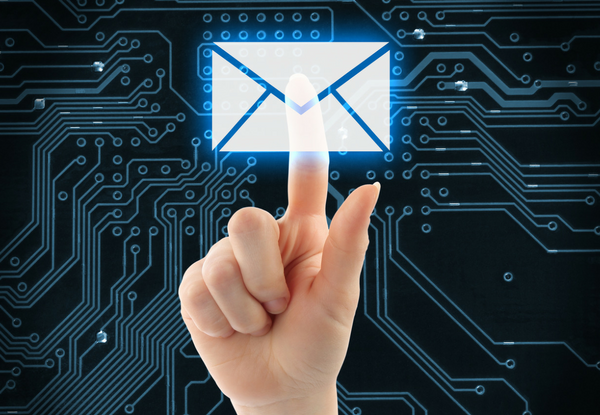 Prevent Threats
To prevent advanced email threats like ransomware and email impersonation, you need to secure all points of risk — not just mailboxes but also data and users.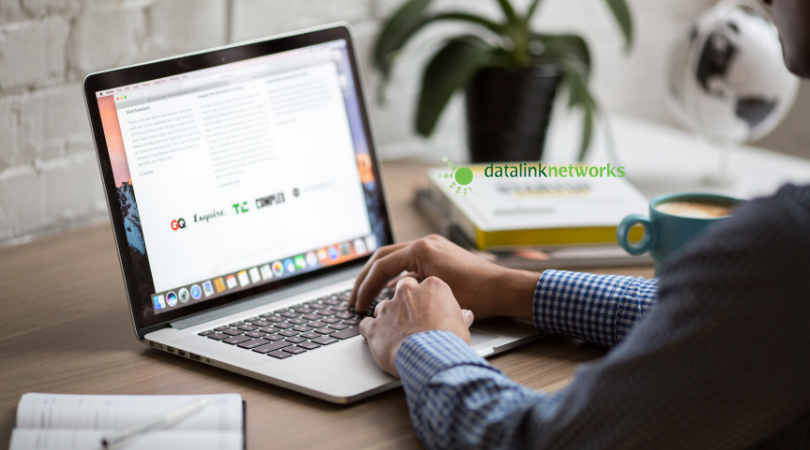 Detect and Respond
While prevention technologies can block new email threats from reaching users, you need tools to detect attacks in real-time.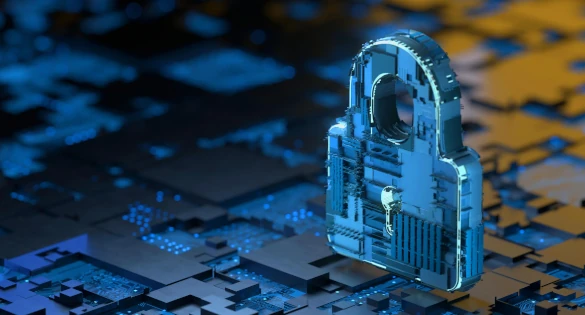 Secure Data, Ensure Compliance
Ransomware, natural disasters, and simple human error can cause the loss of business-critical data at any time. Organizations need a fast way to recover and restore lost data while staying productive.
91% of Cyberattacks Start with an Email
Email attacks are getting more complex and dangerous.
Today, many common email threats use social engineering tactics to target users and bypass email security gateways. It is crucial for your company to stay ahead of cybercriminals to protect your business and data.
Barracuda is the only company that protects against all 13 email threat types.
Our Email Protection provides the most comprehensive protection against all 13 email threat types from spam and ransomware, to socially engineered threats such as business email compromise, spear phishing, and account takeover.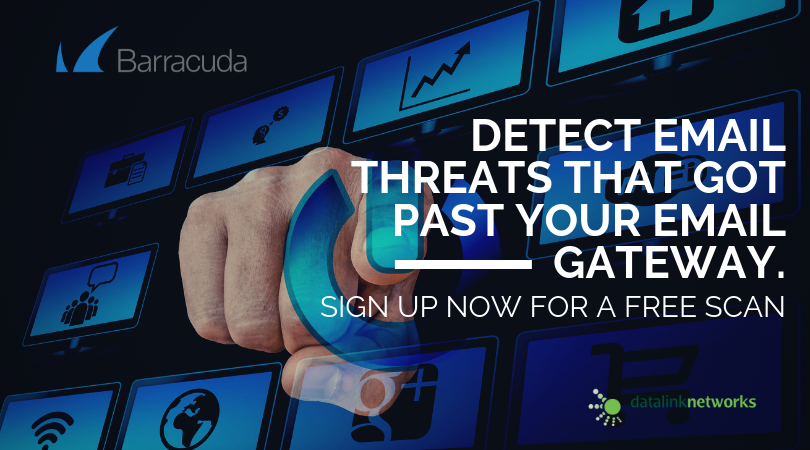 Why Choose Datalink Networks as your Barracuda Email Threat Scan Provider?