3 min read
The Ultimate Guide to Office 365 Data Protection & Backup [2021]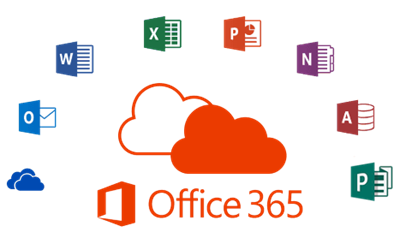 From 2015 to 2020 Microsoft Office 365 monthly active users numbers have steadily grown from 60 million active users.
When it comes to data retention Office 365 data will be retained for three years after which time, the data is deleted. There may be a need to keep data longer depending on your requirement so third party data backup and solutions may be needed to support longer archive durations.
Read how to take complete control of your Microsoft 365 with Managed Services!
The State of Office 365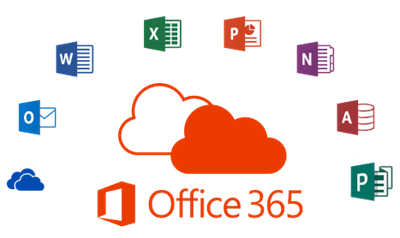 With an increase of a remote workforce, Microsoft Office 365 is seeing a tremendous growth rate. In fact, the monthly Office 365 users nearly quadrupled from October 2019 to April 2020. Because of this growth, it is crucial for organizations to know how to backup and protect their Office 365 data.
Outsourcing your data backup and protection to a third party source is not only recommended by Datalink Networks but by Microsoft itself.
Here you can find the best Microsoft Office 365 backup solutions comparison guide [2021].
1. Choose Cloud Provider for Backup
To fully protect your Office 365 data you must look beyond on-premise backup for Office 365. The right cloud backup solution will let your organization take advantage of the ease of implementation, ease of management with automatic updates, and benefits from sophisticated underlying security.
Cloud backup is perfect to keeping your content separate from source data yet
continue to get rapid recovery from deletion, corruption or attack. A few recommendations we suggest for cloud backup solutions are listed below
Recommendations for Cloud Backup solutions
- Barracuda
- Datto
Click here to find out how to choose a Cloud Service Provider!
2. Simplify Management of Backup Operations
Just because your organization has a backup solution it does not mean that the quest for operational efficiency should end. Your organization should look for features that automate or simplify your ability to backup and granularly restore across all major Office 365 applications.
Datalink Networks can help your organization choose a cloud backup and recovery solution that is sophisticated enough to make day to day use and recovery easy. Our top solution recommendation include..
SaaS Management Tool for Office 365
- Coreview CoreSuite
3. Ensure Comprehensive Office 365 Coverage
There is no point in purchasing a backup solution that only covers one piece of your entire Office 365 solution. When making the investment in purchasing backup for your organization's Office 365, you need to ensure a solution that is comprehensive and includes Exchange Online, SharePoint, OneDrive for Business, and Microsoft Teams.
It is not enough to rely on Microsoft's built-in retention and restoration features. Your organization must find a comprehensive Office 365 data protection and backup solution that allows for unlimited storage and ability to download a copy of recovered items.
See our 5-step guide to get the most of out your Microsoft 365 licenses.
4. Keep Scalability in Mind
If your or your co-workers have ever logged into your e-mail to find 50+ unopened e-mails, you know why scalability in your backup matters. When building a backup solution, you need the room to store all those mails along with SharePoint or OneDrive files. This scalability also helps to safeguard large amounts of data over time when recovery of a file of block of data is needed.
Conclusion
Get your Microsoft Office 365 Health Check today to discover the vulnerabilities within your organization.
Blog post: Microsoft 365 101. The ultimate guide to Microsoft Office 365 licensing.
Contact Datalink Networks