7 min read
What is SASE? - The Complete Guide to Secure Access Service Edge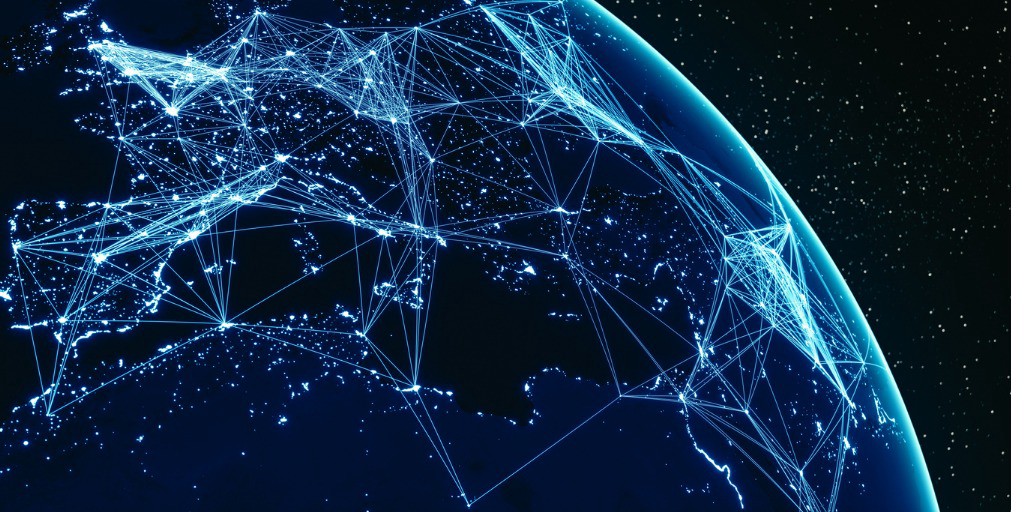 From every file opened to access granted, your organization's productivity is rooted in your network. Because of this, having a good plan for your network infrastructure and security is crucial to your organization's wellbeing. With thousands of different network security products on the market, it's hard to know which products will work together to create a barrier around your network and if your network infrastructure is efficient. To help solve this, leading IT research and advisory company, Gartner, predicts that 40% of organizations will adopt SASE by 2024.
Is your organization paying for unused or redundant services? Our complimentary network audit increases system efficiency and saves your organization money! Clients typically find over 20% savings in unused/underused licensing alone! Talk to a Datalink IT Expert today about increasing your organizations efficiency!
What is Secure Access Service Edge (SASE)?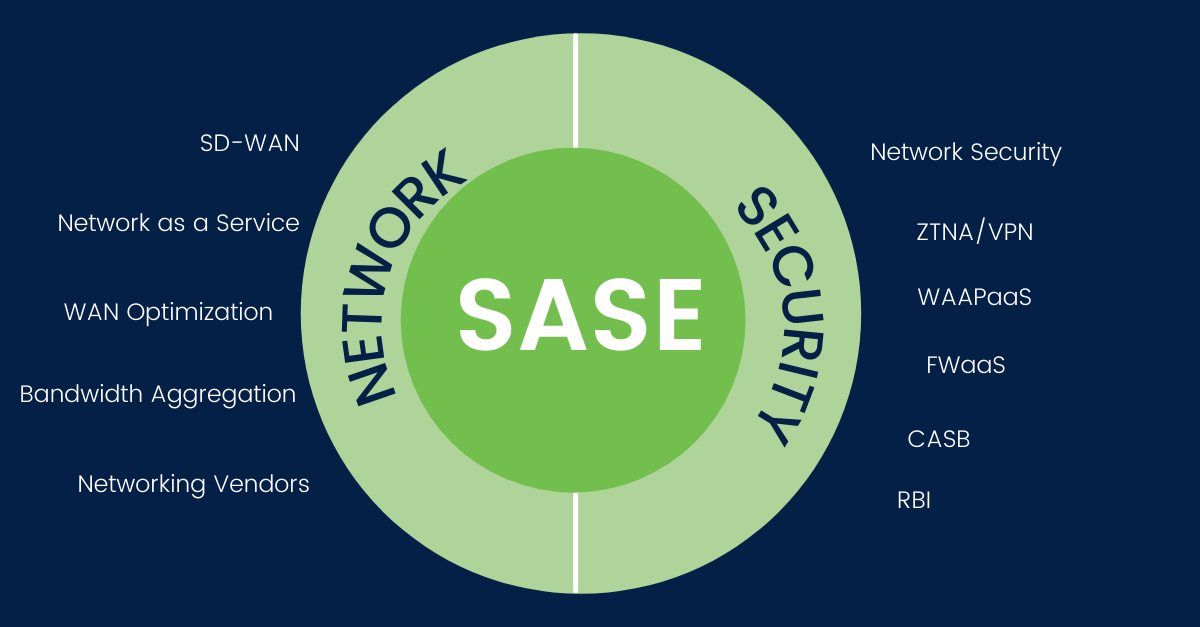 SASE, pronounced "sassy", stands for Secure Access Service Edge, and is a cloud-based security model for your network. SASE uses a technology called software-defined networking that makes it possible to manage your networking with software and combines it with network security functions. SASE is delivered to your organization from a single service provider, simplifying your network infrastructure and security management.
This cloud-based security model was coined by the leading IT research and advisory company, Gartner, in their August 2019 report "The Future of Network Security in the Cloud". This approach to network security allows organizations to enforce secure access policies regardless of physical location. The SASE architecture identifies users and devices requesting access, applies policy-based security and compliance, and delivers secure access to the user.
How is SASE different from Traditional Network Security?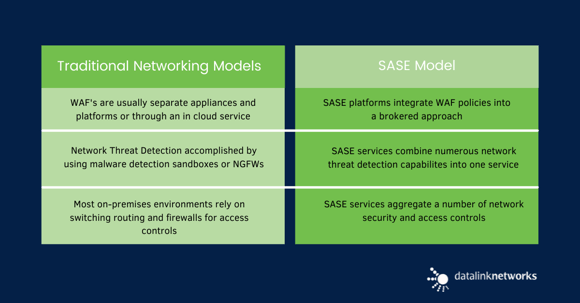 Traditional network infrastructures use the 'hub-and-spoke' model. This connects users from multiple locations to resources that are hosted in centralized data centers. All data and applications live within this core data center and to access them, users can connect from either a localized private network or through a VPN, depending on how your organization's network was built.
The problem with this traditional model is that it's not equipped to handle our ever-evolving technology and culture. Security as a service, or SaaS, introduces complexities to this model as it requires more maintenance and monitoring. Additionally, as there is an increase in remote workers living in different locations, this hub-and-spoke model is no longer practical due to the increased latency for critical applications and remote users.
SASE, on the other hand, places network controls on the edge of the cloud instead of using the data center as the main hub for all storage and traffic. This allows for streamlined network and security services, eliminates the need for VPNs, and limits latency. With the built-in security and single platform to monitor, SASE is a more simplified and secure method to build your network infrastructure.
SASE vs Zero Trust Network Access (ZTNA)
Zero trust network access, or ZTNA, is a form of strict network security that requires identity-based authentication for all users, including those already inside the network perimeter. ZTNA runs off of the assumption that all users should have "zero trust" unless they have been explicitly granted access into the network. This is not a single security setting or approach that should be taken, but a combination of several security principles such as Multi-factor Authentication, Least User Privileges, and Access Controls.
SASE works hand in hand with zero trust network access, as it reinforces the "secure access" in secure access service edge. Integrating ZTNA in your SASE model can help control user activity and access based on preassigned rules and monitor access to different resources within your network. This will give your IT administrators full control and visibility of what happens within your network, improving your security posture.
For more information on Zero Trust Network Access, check out our blog: What is Zero Trust Network Access (ZTNA)? How does ZTNA Work?
SASE vs SD-WAN
SD-WAN is similar to SASE in the sense that they can both achieve the same end goal: to connect users to the network.
SD-WAN is an application of software-defined networking, and has a different architecture and traffic inspection pattern than SASE. The architecture focuses on connecting branch offices back to a central private network using a virtual network overlay. While SD-WAN isn't inherently cloud based, it can be adapted to connect to the cloud. The inspection pattern for SD-WAN uses chain servicing, in which traffic is inspected by one security function at a time. This means that as traffic enters the network, one security function opens the traffic, inspects it, closes it, and then hands it off to the next security function. This method is thorough, but can increase latency within the network.
SASE has a more distributed architecture, focusing on connecting individual endpoints to the service edge. This approach put more emphasis on security than SD-WAN and uses a different traffic pattern than SD-WAN. When traffic approaches the network, it is opened up all at one time and inspected by multiple security function at once, running parallel without traffic passing between them. This saves time as the traffic isn't being individually inspected and passed from one function to another, and does just as much, if not more, than the SD-WAN security tools
For more information on SD-WAN check out our blog: What is SD-WAN?
How does SASE work?
As mentioned, SASE merges your network architecture with network security, like SaaS or Zero Trust, to create a single, cloud-based service. The technology used within SASE has two distinct components: technology to manage network traffic and technology to manage network security.
When it comes to managing network traffic, SASE places the controls on the cloud edge rather than within the data center. This edge expands your network perimeter to remote users, devices, and applications while eliminating the need for VPNs. This method of network traffic control can reduce latency as the services and more integrated and streamlined.
In terms of network security, the sessions are typically designed to include a variety of important features such as identity-based access, zero trust policies, and more. When a connection is requested, the identity of the user or device is verified and pre-defined compliance and security policies are applied before granting access. Continuous risk assessment is run, monitoring things like the state of the device or sensitivity of the resource accessed to ensure security is maintained.
SASE Benefits - Why is SASE important?
SASE has a variety of different benefits but the main three are increased performance, higher cost savings, and improved security.
Increased performance
This approach to network infrastructure is a highly efficient and flexible option. All of your employees can quickly and securely connect to all the resources they need from wherever they are. As new employees join your team or more applications are introduced, you can scale this model easily to fit your changing requirements. SASE limits the security products your organization needs and consolidates them into a single service, providing time savings, integration benefits, and simplicity of management. Plus, since network traffic travels along the edge of the cloud and uses route optimization, it can decrease latency and prevent network congestion.
Higher Cost Savings
Security services integrated directly into your network infrastructure can help decrease the number of third-party services that need to be purchased, monitored, and maintained. By utilizing the single platform that SASE provides, your IT staff needs less time and resources to manage both the infrastructure and the security services within it. All these benefits directly translate into cost savings for your organization.
Improved Security
SASE provides flexibility in the type of security services integrated, so your organization can personalize it to the requirements of your organization. Some of the types of security services you can integrate are threat protection, web filtering, sandboxing, data loss prevention, and more. Content inspection integration in SASE solutions help provide more visibility and better security, and data protect policies can help limit the access of sensitive data.
Conclusion
SASE combines your networking and network security functions into a single, cloud-based service. This model of network infrastructure does not use the traditional hub-and-spoke approach which provides your network benefits like lower network latency. Additionally, the SASE approach can increase the simplicity of managing and securing your network, save money, increase flexibility and performance, and improve security. While there can be some challenges to build your SASE infrastructure, ensuring your network specialist and security specialist are aligned and work together with a SASE provider can help eliminate these potential problems.
To learn more about SASE and see if it is a fit solution for your organization, please contact us today!