6 min read
Orange County: Managed Service Provider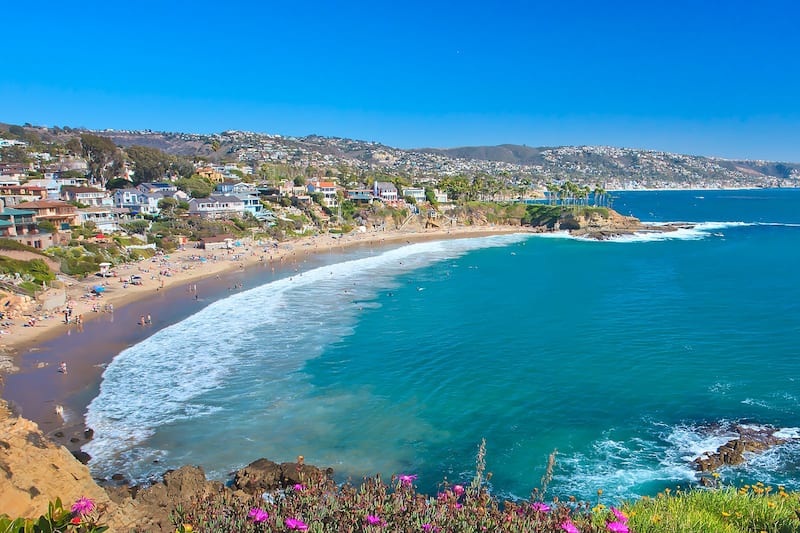 The Orange County California region, part of the Greater Los Angeles area, secured an impressive 12th position in CBRE's 2022 Scoring Tech Talent report. A standout in the report, Orange County, demonstrated remarkable tech talent growth amidst the pandemic, welcoming over 7,000 new tech professionals in 2021 alone. Notably, the region excelled in producing tech graduates, claiming the second-highest count of tech degree completions in 2020 (14,504), trailing only the New York metro.
Additionally, Orange County's growing reputation as a tech hub offers a unique advantage for cybersecurity businesses and firms. With the rapid digitization of industries, the demand for robust cybersecurity solutions has surged. By establishing a cybersecurity venture in Orange County, companies can tap into the region's rich pool of tech talent and graduates.
Embracing this approach cultivates an environment where innovation and collaboration thrive, allowing us to effectively tackle the ever-evolving challenges presented by the digital age. The area's strategic location within the Greater Los Angeles tech ecosystem, coupled with its conducive environment, positions Orange County as a prime destination for cybersecurity enterprises.

Tech Companies in Irvine


The prominence of Managed IT services in Irvine, Managed Service Providers in Van Nuys, CA, and IT Services in Orange County is significantly contributing to the area's growth and the magnetism it holds for fresh workforce entrants.
This article will delve into the advantages presented by Managed Service Providers in Orange County and elucidate how these entities assist enterprises in unleashing operational efficiency, fortifying security measures, and realizing their strategic objectives.


OC Demographics


Managed Services Provider Orange County
In the last 6 years, Orange County's tech talent workforce has grown by over 10 percent. Over these 6 years, the employees in Orange County have exceeded 236,000, making it the fifth-largest tech talent workforce in North America.
The age range of these employees is growing with primarily that of younger generations. As the 10th most concentrated market for both millennials and Gen Z, this tech workforce represents 22.6 percent and 6.8 percent of the overall population, respectively.
The influx of fresh graduates and young professionals seeking to harness the abundant opportunities within Orange County's tech sector has invigorated the landscape. This influx of youthful energy, creativity, and digital fluency has injected a renewed sense of innovation into the established tech scene.

Simultaneously, seasoned experts and industry veterans have found an ecosystem conducive to sharing knowledge, mentoring, and guiding the younger generation, leading to a rich intergenerational exchange of ideas that fuels growth and dynamism.
Managed Service Providers (MSPs) and IT consultants are the bedrock of the tech workforce. MSPs offer solutions to tech problems, to keep companies safe from data breaches, and effectively manage their network.
Orange County: MSP Services


Orange County, California is renowned for its thriving business landscape. As companies in the region continue to evolve, the demand for reliable and efficient IT support becomes increasingly critical. For example, Managed IT Services in Mission Viejo offer comprehensive technology solutions to address businesses' evolving needs.
Proactive IT Support and Monitoring


IT Managed Services in Orange County take a proactive approach to IT support, offering continuous monitoring and management of a company's technology infrastructure. Rather than waiting for issues to arise, MSPs actively monitor systems, identify potential problems, and resolve them before they impact business operations. This proactive support reduces downtime, enhances productivity, and ensures that critical systems are always functioning optimally.


IT Helpdesk
A dependable Managed Service Provider (MSP) extends an array of services, including an IT Helpdesk. The Helpdesk serves as a point of contact for customers encountering technical issues. These issues are addressed by a remote engineer, who undertakes the task of identifying the problem's root cause and subsequently collaborates with the internal team to devise a solution. Embracing an IT helpdesk mechanism stands as a highly effective means of ensuring the seamless execution of this problem-solving process.



Scalability and Flexibility


One of the biggest advantages of partnering with an Orange County MSP is the ability to scale IT services according to business needs. As companies grow and experience fluctuates in demand, MSPs quickly adapt and provide the necessary support. Whether it's expanding infrastructure, adding new users, or implementing new technologies, MSPs offer the flexibility to scale resources up or down. This ensures that businesses have the right IT infrastructure in place to support their operations.
As businesses evolve and demand varies, these MSPs adeptly adjust their services to align with these shifts. Whether the need involves expanding infrastructure, onboarding new users, or integrating emerging technologies, MSPs furnish the agility to seamlessly scale resources to meet these demands. This dynamic responsiveness ensures that enterprises maintain an optimally aligned IT infrastructure to effectively underpin their operational endeavors.
Enhanced Security and Data Protection


Cybersecurity threats continue to evolve, making it crucial for businesses to prioritize data protection. Orange County MSPs specialize in implementing robust security measures to safeguard businesses against cyber threats, data breaches, and unauthorized access.

From firewall management to endpoint protection and data backup solutions, MSPs ensure that sensitive information is protected, and recovery plans are in place. By proactively addressing security vulnerabilities, MSPs provide peace of mind to businesses, allowing them to focus on their core objectives.
Cost Efficiency and Predictable Budgeting

For many businesses, managing IT infrastructure in-house can be costly and unpredictable. Engaging an Orange County MSP allows companies to streamline their IT costs and shift from a capital expenditure (CapEx) model to an operational expenditure (OpEx) model.

MSPs provide predictable monthly pricing, eliminating the need for large upfront investments in hardware, software, and IT staff. Additionally, outsourcing IT services reduces the risk of unexpected downtime and associated costs, ensuring that businesses can budget effectively and allocate resources strategically.
Strategic IT Planning and Consultation


Orange County MSPs serve as trusted advisors, offering strategic IT planning and consultation services. They work closely with businesses to understand their goals, challenges, and technology requirements.

IT managed services can provide valuable insights and recommendations for leveraging technology to drive innovation, enhance efficiency, and gain a competitive edge. From cloud migrations to digital transformation initiatives, MSPs help businesses navigate the ever-changing technology landscape, ensuring that their IT infrastructure aligns with their long-term objectives.



IT Companies Near Me


IT enterprises in Orange County extend a spectrum of advantages to businesses, spanning proactive IT support, elevated security, scalability, and cost-effectiveness. By teaming up with a Managed Service Provider (MSP), your business can channel its focus onto core strategies, entrusting technological requisites to adept professionals.

Managed IT Services California
IT enterprises in Orange County extend a spectrum of advantages to businesses, spanning proactive IT support, elevated security, scalability, and cost-effectiveness. By teaming up with a Managed Service Provider (MSP), your business can channel its focus onto core strategies, entrusting technological requisites to adept professionals.
Orange County MSPs are indispensable allies, providing strategic counsel, robust security protocols, and essential IT infrastructure for thriving in a competitive environment. As technology becomes increasingly important for business success, partnering with an MSP is a wise investment to improve operational efficiency, reliability, and IT assurance.
IT Services Near Me: Datalink Networks
Microsoft Partners Near Me
Based in Southern California, Datalink Networks emerges as a Managed Service Provider and Microsoft Solutions Partner. With a distinguished legacy spanning over three decades, we have consistently delivered top-tier customer service, garnering a reputation characterized by trust and adeptness. Our primary objective is to empower your company with an impeccably operational, streamlined, and secure network environment.
At Datalink Networks, we offer an array of comprehensive services that encompass network management, cybersecurity implementation, cloud integration, and proactive IT support. Our team of seasoned experts collaborates closely with clients, tailoring solutions to meet specific operational needs.
IT Support Near Me
Our IT support specialists are dedicated to providing elite customer service. We offer extensive support and a personal connection with our clients.
Datalink Networks offers highly specialized cybersecurity services. No matter what technical problems you may be experiencing, we are prepared to support you. From IT helpdesk in Los Angeles to network management and cloud computing, we've got you covered. We have assembled a team of highly skilled engineers with extensive Microsoft training to handle any problems you may be experiencing.
Looking for an IT company near you? Contact us today!
Contact Datalink Networks